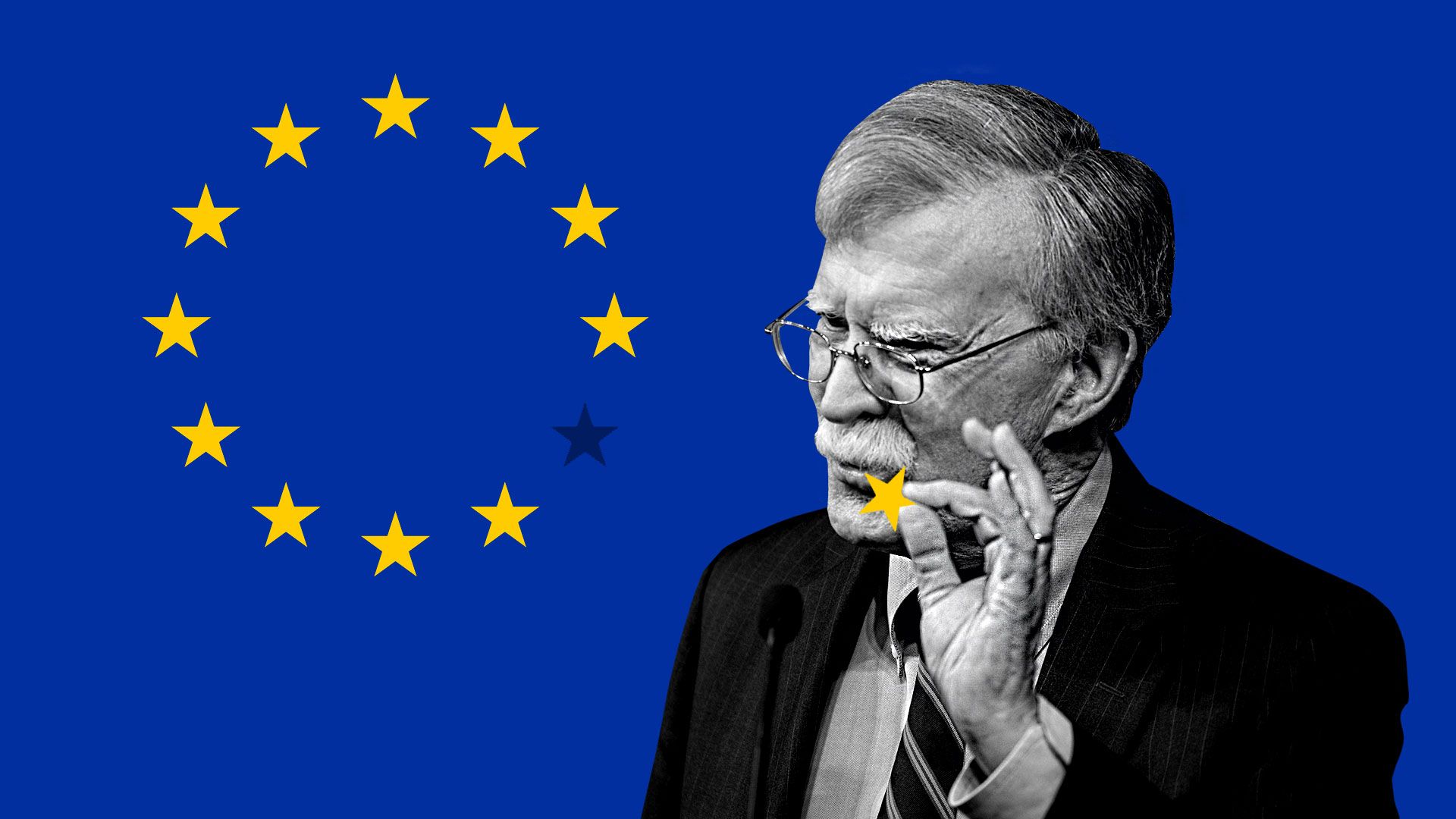 Trump isn't the only senior White House official rooting for Brexit. National security adviser John Bolton talks regularly by phone with his Brexiteer friends inside Theresa May's imploding government — Cabinet ministers Liam Fox and Chris Grayling — according to a May government source.
What they're saying: "John is a strong believer in Brexit and has been encouraging the Brexiteers to keep it up," the source told me.
Bolton has never disguised his contempt for the European Union, and he's long advocated for a clean Brexit.
He did so as a Fox News commentator long before joining the Trump White House, and he's done so both privately and publicly as national security adviser.
"God bless the people of Great Britain who two years ago voted to get out of the European Union," Bolton said in a September speech.
Between the lines: We already knew that Bolton channels Trump in a way that differs dramatically from his predecessor, H.R. McMaster (see Bolton's stances on Iran, the UN and the International Criminal Court). But his pro-Brexit cheerleading may be his Trumpiest turn yet.
A spokesman for Bolton declined to comment.
Go deeper