Joe Biden admits past mistakes on criminal justice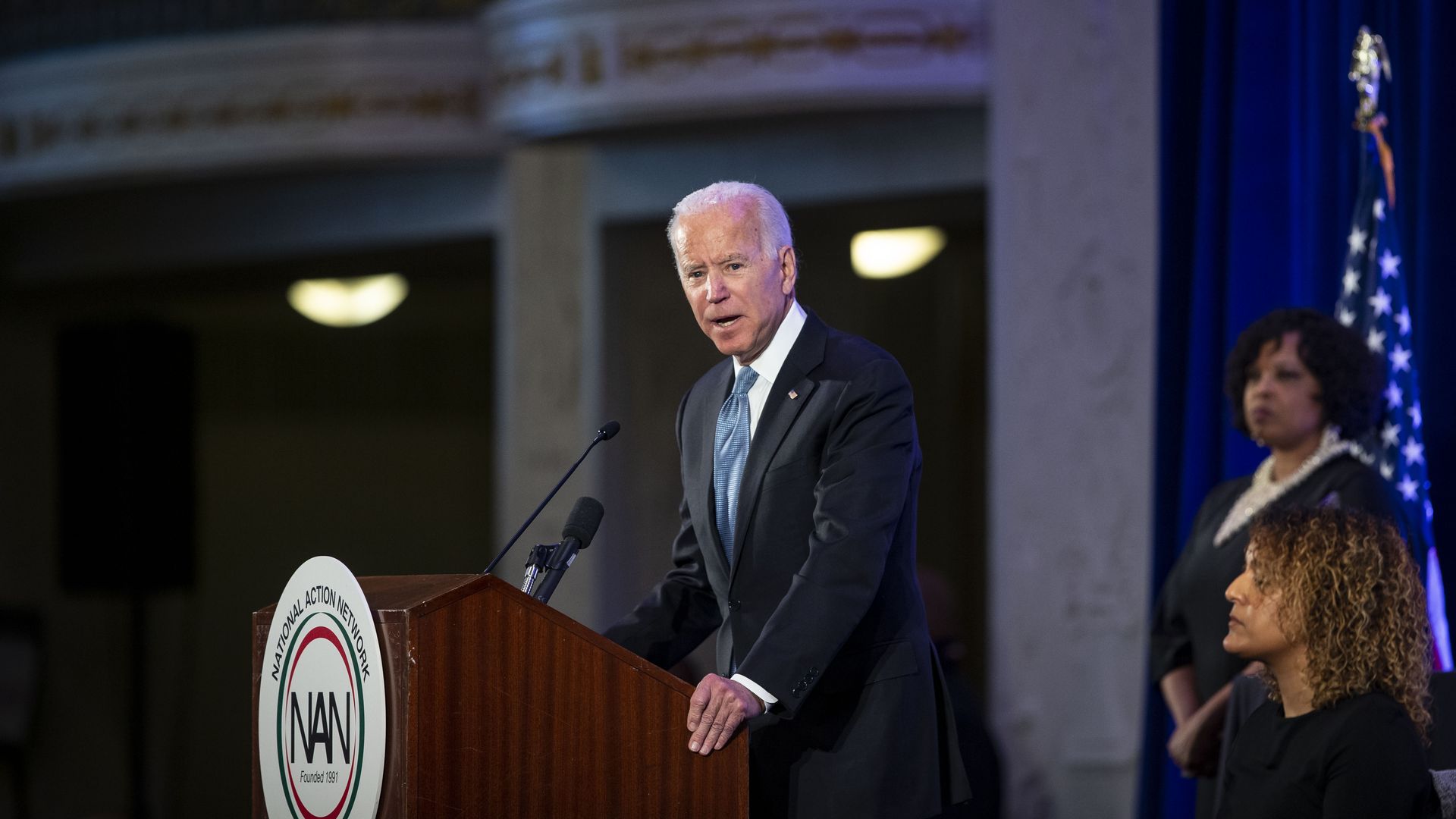 Former Vice President Joe Biden, who has given himself a January deadline to decide whether to run for president in 2020, used his address at a Martin Luther King Jr. breakfast in Washington Monday to express regret for supporting tough-on-crime bills during his time in Congress, including a measure that established strict sentencing standards for crack and powder cocaine offenses.
Why it matters: Biden would be an early front-runner if he enters the race.
But his role in helping to pass tough-on-crime legislations in the 1990s — that experts say have led to an era of mass incarceration that disproportionately affected black Americans — will certainly face scrutiny.
"I haven't always been right. I know we haven't always gotten things right, but I've always tried. … It was a big mistake when it was made. We thought, we were told by the experts, that crack you never go back, [and that the two were] somehow fundamentally different. It's not different. But it's trapped an entire generation."
— Biden said.
In his remarks, Biden highlighted the work he did with President Barack Obama to help curb sentencing disparity for crack versus powder cocaine.
Go deeper