1. Trump and Cohen discussed Trump Tower Moscow right up until 2016 election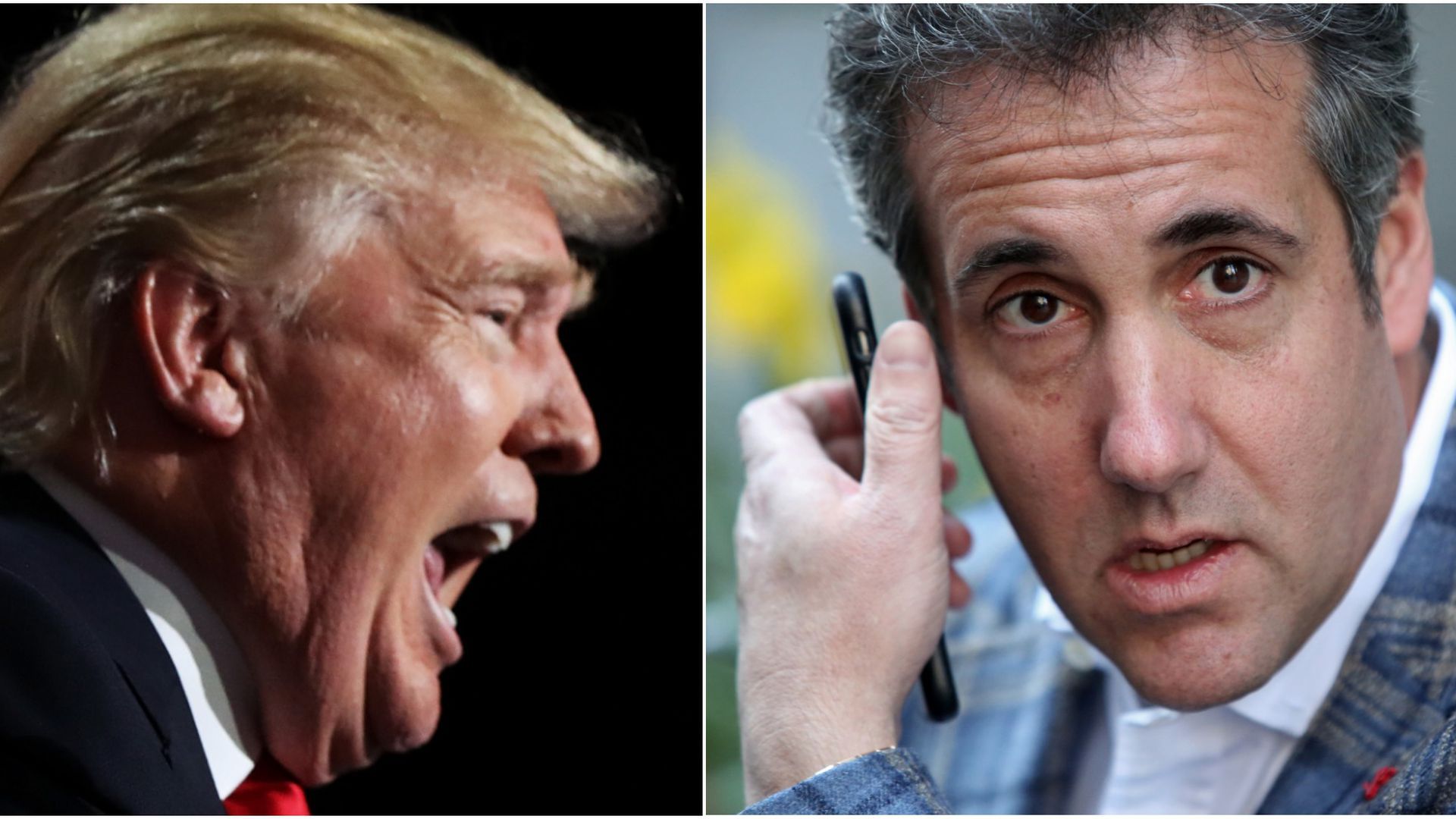 Rudy Giuliani told Chuck Todd on NBC's "Meet the Press" that President Trump "can remember having conversations" with Michael Cohen about Trump Tower Moscow right up until the election — as late as November, 2016.
One big quote: "No. It's our understanding that it, that [talks] went on throughout 2016, not a lot of them, ... but the president can remember having conversations with [Cohen] about it. ... Probably up to, could be up to as far as October, November."
Between the lines: Giuliani's rounds on Sunday morning TV related to the BuzzFeed report over the weekend that Trump directed Cohen to lie to Congress about a deal to build a Trump Tower in Moscow.
The report cites "two federal law enforcement officials involved in an investigation of the matter." 
In a rare response, special counsel Robert Mueller's office claimed the story was inaccurate.
Giuliani to Chuck Todd: "I can tell you his counsel to Michael Cohen throughout that entire period was, 'Tell the truth.' We thought he was telling the truth. I still believe he may have been telling the truth when he testified before Congress."
Full exchange below
CHUCK TODD: "Well you just said there, you said the president is not sure when talked ended. You, I'm guessing you had to answer this question in written form by Mr. Mueller. So right, it's your understanding it ended when? In January, as Michael Cohen incorrectly testified to?"
RUDY GIULIANI: "No. It's our understanding that it, that they went on throughout 2016, not a lot of them, but there were conversations, can't be sure of the exact date, but the president can remember having conversations with him about it. The president also remembers …"
CHUCK TODD: "Throughout 2016?"
RUDY GIULIANI: "Yeah. Probably up to, could be up to as far as October, November. Our answers cover until the election. So anytime during that period they could have talked about it, but the president's recollection of it is the thing had petered out quite a bit. They sent a letter of intent in. They didn't even know where to send it, they knew so little about it. They finally got it straightened out and then they abandoned the project. And that's about as much as he can remember of it because remember, 2015, 2016, he's running against 16 people for president of the United States. And I know that, I was with him like for five months. All his concentration was 100% on running for president."
Go deeper: A reckoning for political journalism
Go deeper