Mark Warner says it's "big news" that Trump discussed Moscow tower as late as November 2016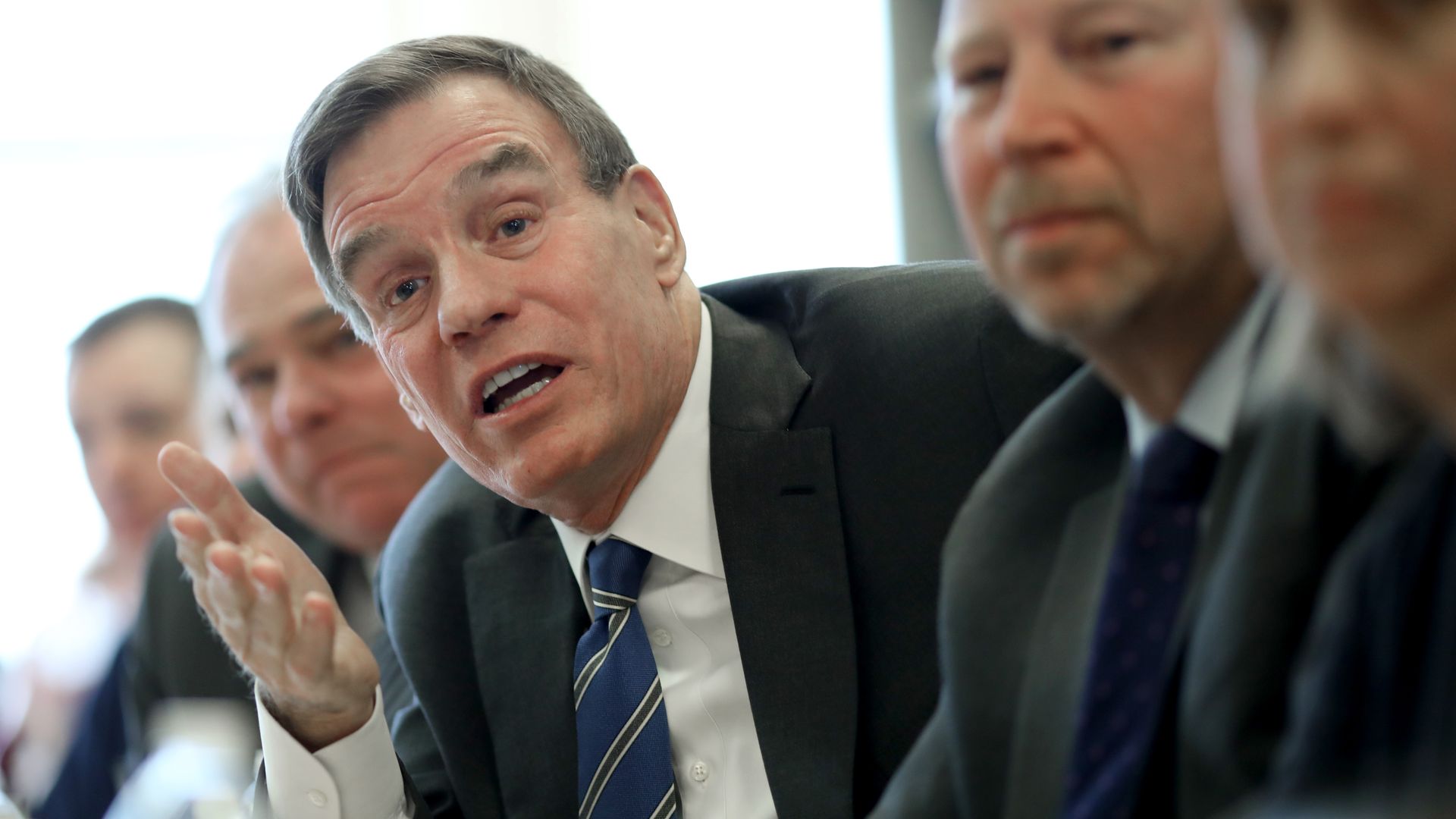 Sen. Mark Warner (D-Va.) said on "Meet the Press" that the idea that Trump Tower Moscow negotiations could have continued into November of 2016 was "big news," asking why the details were just emerging now, two years after the fact.
The state of play: Warner, vice chairman of the Senate Intelligence Committee, said the committee is separately investigating Russian interference in the 2016 election.
"The Republican nominee was actively trying to do business in Moscow ... and if those negotiations were ongoing up until the election, I think that's a relevant fact for voters. ... It's remarkable we are two years after the fact and just discovering it today," he said.
Go deeper