North Korea lead negotiator arrives in DC for Trump-Kim summit talks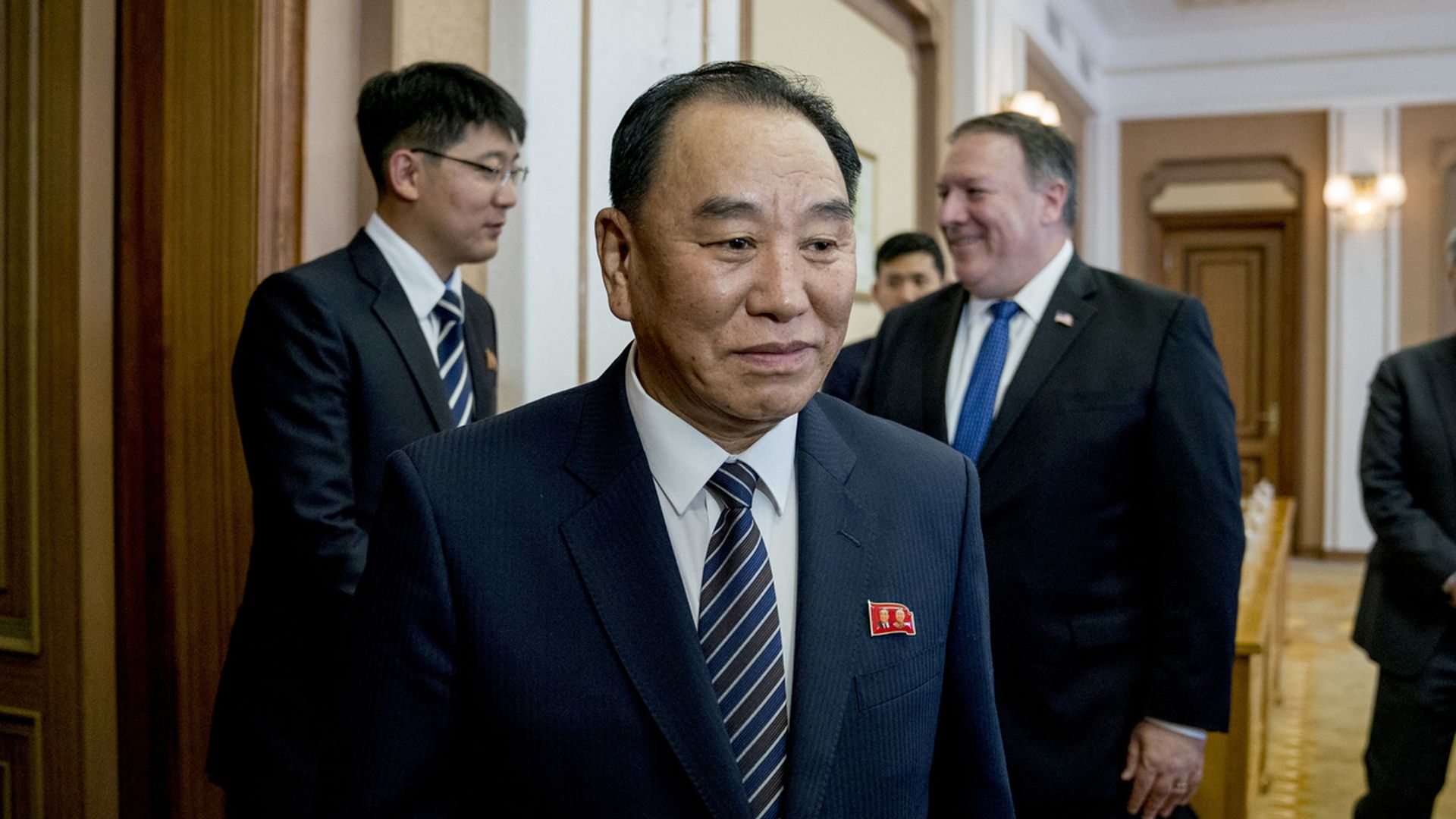 North Korea's lead negotiator in denuclearization talks with the U.S. arrived in Washington Thursday evening, amid reports that the two sides are seeking to lay the groundwork for a possible second summit between President Trump and North Korean leader Kim Jong-un, CNN reports.
Details: Kim Yong Chol is expected to meet with Secretary of State Mike Pompeo and U.S. Special Representative to North Korea Steve Biegun on Friday, according to CNN. His arrival at Washington Dulles Airport comes just hours after Trump unveiled a plan for a new missile defense strategy, which explicitly refers to North Korea as an "extraordinary threat" to the U.S.
Go deeper