Self-driving cars' risky proposition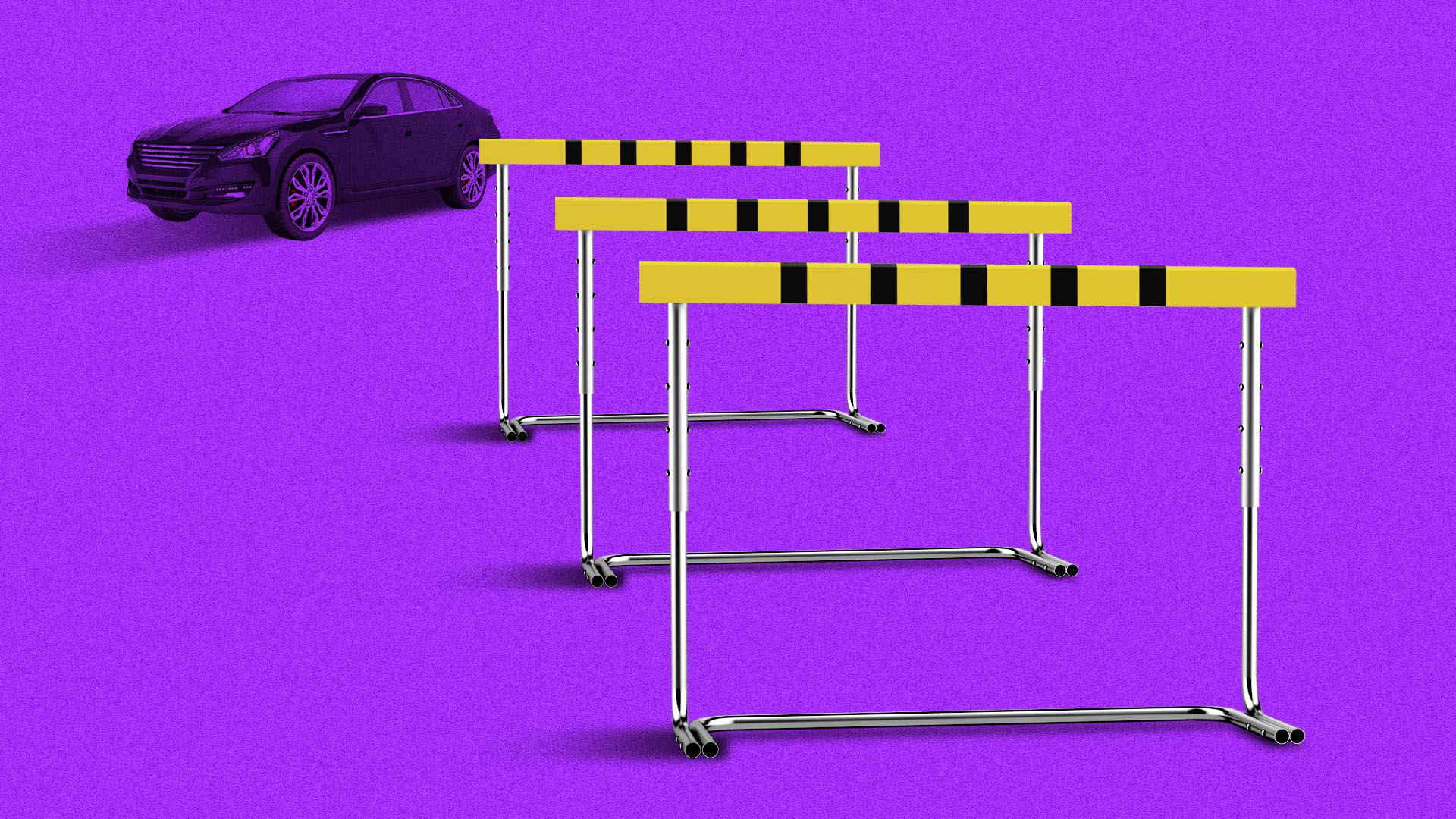 Traditional SUVs and sports cars were the stars at this week's preview of Detroit auto show, but behind the scenes, some auto industry executives openly fretted about an uncertain future, including big questions about whether society is ready for self-driving cars.
The big picture: Autonomous vehicles are supposed to make the roads safer and improve access to transportation for all. To prepare for their arrival, automakers are placing huge bets to transform their businesses, with massive implications for jobs and consumers.
The timetable for the arrival of fully self-driving cars is hazy, but it's clear at least two giant hurdles stand in the way: risk and trust.
The big question: How safe is safe enough for consumers and regulators?
"Is the government really willing to accept the risk of people dying at the hands of computers if a handful of people die along the way? I think the answer is no."
— Jim Lentz, CEO, Toyota North America
Consumers aren't exactly clamoring for them. AAA found that nearly three-quarters of American drivers are afraid of riding in a self-driving car, up from 63% in 2017.
"Somehow we have to get consumers to trust that these computers will not put them in jeopardy."
— Jim Lentz
People hold machines to a higher standard than human drivers because they have no empathy for them, says Gill Pratt, CEO of Toyota Research Institute.
Yet computers aren't as good at driving as humans and can't predict human behavior.
Toyota aims to win trust for full self-driving cars by first introducing Guardian mode, which intervenes when the driver is about to make a dangerous mistake like overcorrecting to avoid an obstacle.
Their hope is that consumers will gradually learn to trust AV technology, as they did with antilock brakes, cruise control and blind-spot warnings.
Yes, but: Safety advocates say automakers have no one to blame but themselves for the fact that the public is wary of autonomous vehicles.
"As long as the tech and the auto industries are promising AVs will deliver zero deaths, that's what people and regulators will expect," says Jason Levine, executive director of the Center for Automotive Safety.
They can save more lives by installing proven life-saving technology like automatic emergency braking and lane-keeping technology as standard equipment on all vehicles, Levine argues.
Go deeper