AI surveillance goes to school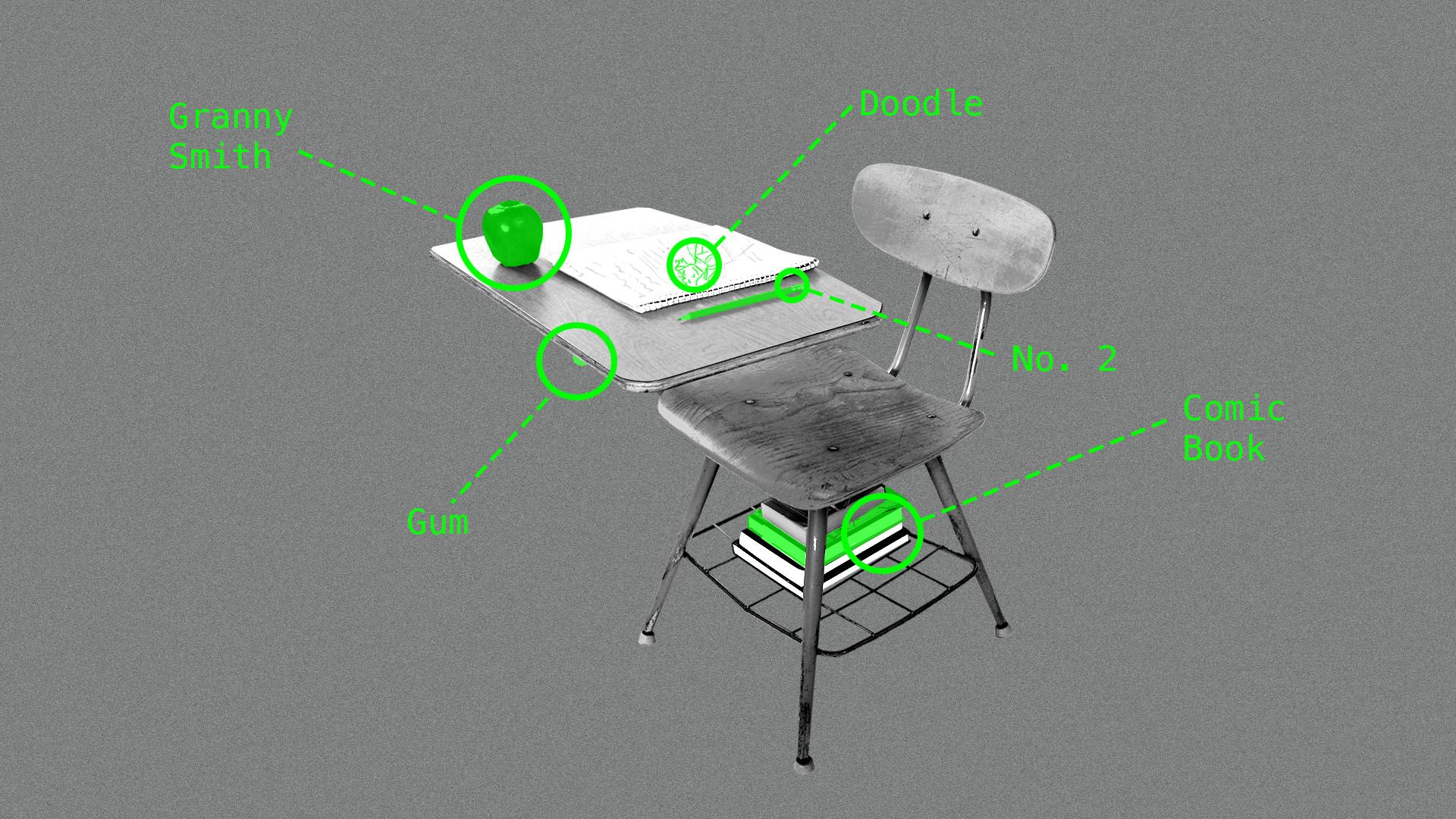 A new breed of intelligent video surveillance is being installed in schools around the country — tech that follows people around campus and detects unusual behaviors.
Why it matters: This new phase in campus surveillance responds to high-profile school shootings like the one in Parkland, Florida, last February. School administrators are now reaching for security tech that keeps a constant, increasingly sophisticated eye on halls and classrooms. One drawback: a major blow to student privacy.
Background: Schools are experimenting wildly with technology in order to secure students, deploying facial recognition, license plate readers, microphones for gunshot detection and even patrol robots.
At a news conference today, officials in Broward County, Florida — where Parkland is located — announced that they have spent more than $11 million on security cameras over the past year.
Read this fact: There are now more than 12,500 cameras in Broward County schools, said Superintendent Robert Runcie, and the district signed an agreement this week to share real-time video with the county sheriff's office.
Now, the school district is considering buying a next-generation surveillance system for more than $600,000, the South Florida Sun Sentinel reports.
The tech the district wants is benignly branded "intelligent video analytics." It's already popular with police and retailers; now, it's appearing in schools.
It represents a sea change in how video surveillance works. Where once a lone security guard would sit bored in front of dozens of security feeds, scanning for abnormal activity, unblinking artificial intelligence now monitors the videos.
It can detect unusual motion — such as a person in a hallway that is usually empty at a given time — and can search footage by peoples' appearance.
One company, Avigilon, sells these capabilities to school districts and universities, in addition to banks, hospitals and airports. Another, Pelco, announced last April that it will provide schools with an IBM version of intelligent video.
Increased surveillance stirs up some worry among students, teachers and privacy advocates.
"We often see new surveillance technologies first applied to populations that are not going to object: prisoners, children, immigrants," the ACLU's Jay Stanley tells Axios. "You have to ask whether you want to raise a generation that is used to growing up in environments where they're electronically monitored by AI agents."
Avigilon declined to comment to Axios.
Kenneth Preston, a Broward County high school student, says he supports surveillance tech that excludes facial recognition. (Broward County says it's not installing facial recognition.)
But technology should be an "absolute last precaution," he tells Axios.
Preston, who has been deeply critical of the county and school district, calls for a better system in which teachers and counselors identify threatening students in advance, rather than technology that helps to solve a crime after the fact.
Just east of Nashville, in Wilson County, Tennessee, schools are brimming with security tech. Several schools have cameras in every classroom, teachers have panic buttons at hand, and students' online communication is monitored 24/7.
"We're like every other school district" trying to keep students safe, says Jennifer Johnson, a spokesperson for the school system. "We're just throwing darts at the wall to see what sticks."
Go deeper