The world's slow drift from the dollar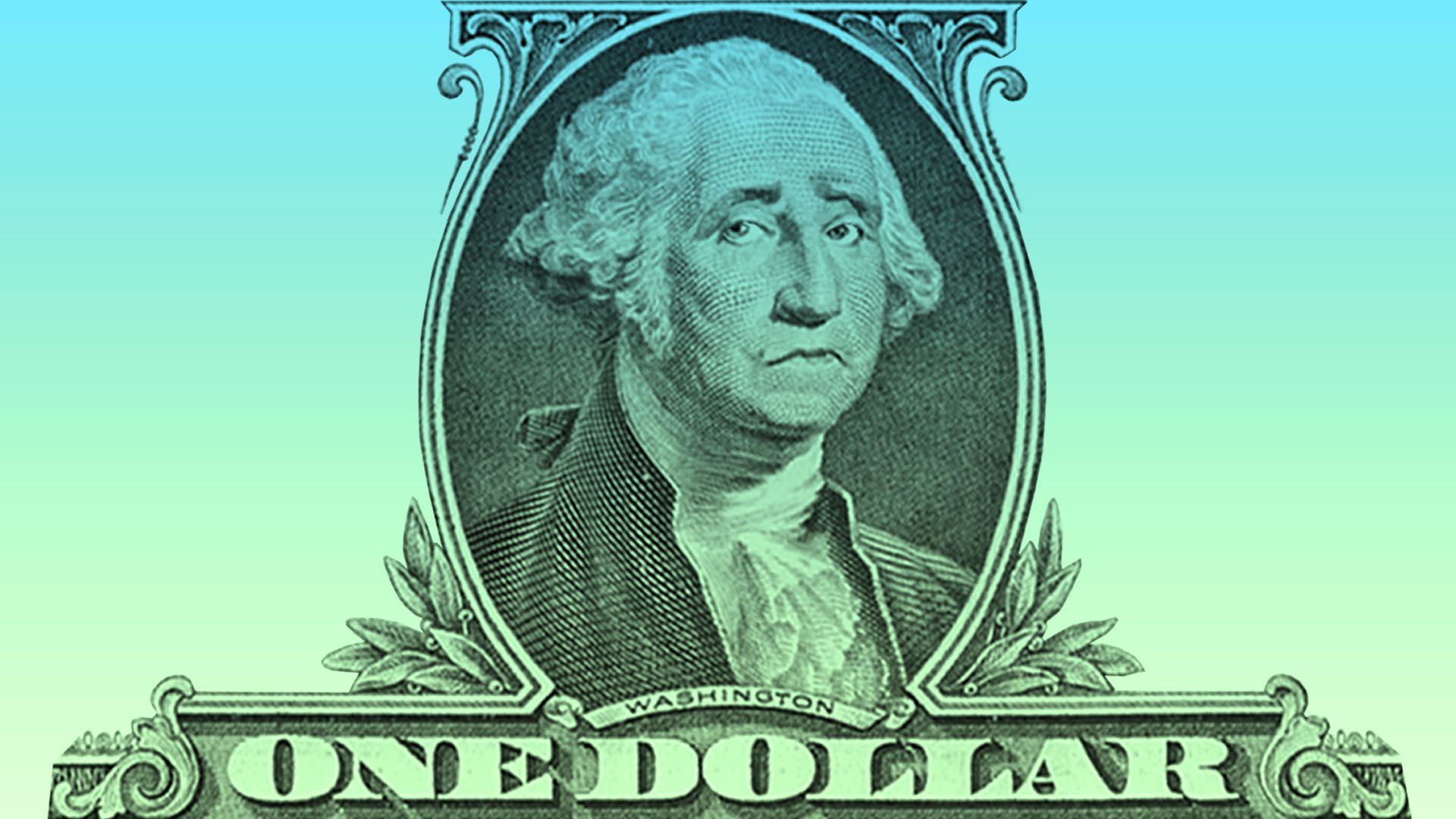 As the longest U.S. government shutdown on record drags into its 27th day, questions are again rising about the dollar's status as the world's reserve funding currency.
The big picture: Bank of England governor Mark Carney said recently that "ultimately we will have reserve currencies other than the U.S. dollar." This isn't a new idea. China's central bank in 2009 called for a global move away from the dollar after the market turbulence caused by the U.S.-induced global financial crisis.
What they're saying: "There's a disconnect there, increasingly so, as the U.S. is less dominant in terms of the total economic pie in the world," John Hardy, head of FX strategy at Saxo Bank in Copenhagen, told me in June.
Carney further addressed the disconnect last week during a Q&A session, noting "the evolution of the global financial system is currently lagging behind that of the global economy."
Movement away from the dollar also has been taking place organically over the last few years. The most recent IMF data shows the dollar's share of currency reserves is at the lowest level in nearly 5 years, and has fallen for 8 of the last 10 quarters — though the dollar still accounts for more than 60% of global reserves.
Given the glacial pace of countries adopting new currencies, analysts agree it will likely be a while before the greenback loses its golden status.
Between the lines: However, the dollar's recent strength and President Trump's unpredictable and often market-moving antics have driven the issue back to the forefront. It's been 75 years since the Bretton Woods Agreement that made the dollar the world's funding currency, and drastic action could make moving away from the greenback a priority for some of the world's central bankers.
More Carney: "For example, emerging-market economies' share of global activity is now 60%, but their share of global financial assets lags behind at around one-third."
Half of international trade was meanwhile invoiced in U.S. dollars, even though the U.S. share of international trade was only some 10%, Carney added.
Go deeper: The U.S. dollar's wild ride
Go deeper