How the stock market stole Nordstrom's Christmas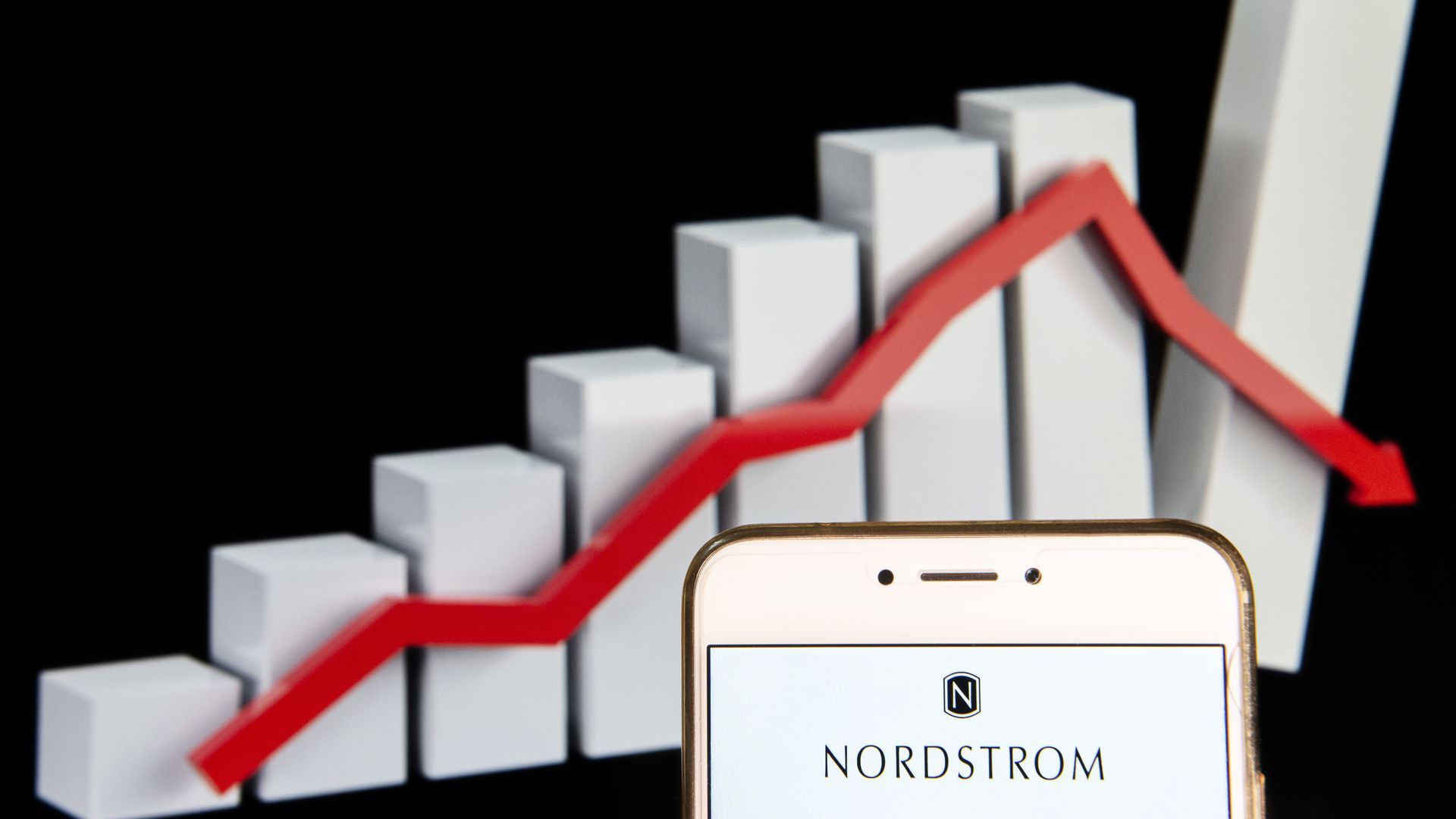 Nordstrom, one of the few retail market bright spots in 2018, announced earnings and guidance on Wednesday that were unimpressive.
By the numbers: The company projected earnings per share for fiscal 2018 will fall to the lower end of its $3.27 to $3.37 range and noted weakness in its full-price stores, where same-store sales rose by 0.3%. It will resort to promotions to unload the excess inventory. Nordstrom's stock fell 5% as a result.
There may be more disappointment in store for luxury retailers, according to Goldman Sachs economist Daan Struyven.
Struyven argues that 2018's stock market losses will have a "meaningful effect on the spending of wealthy households," and that "spending on luxury goods largely purchased by wealthy households is highly sensitive to stock prices."
In fact, he predicts it could take half a percentage point off U.S. GDP growth in 2019, with overall tighter financial conditions knocking off 1%.
The bottom line: "While the share of equities owned by the wealthiest households has risen over the last three decades, equity holdings have more than tripled as a share of disposable income at the aggregate level and have also risen substantially for middle and upper-middle wealth groups. Therefore, a 1% move in stock prices now has a much larger impact on wealth levels for most groups."
Go deeper: The sign that Apple has ripened
Go deeper