WSJ: Michael Cohen hired IT firm to rig early polling for Trump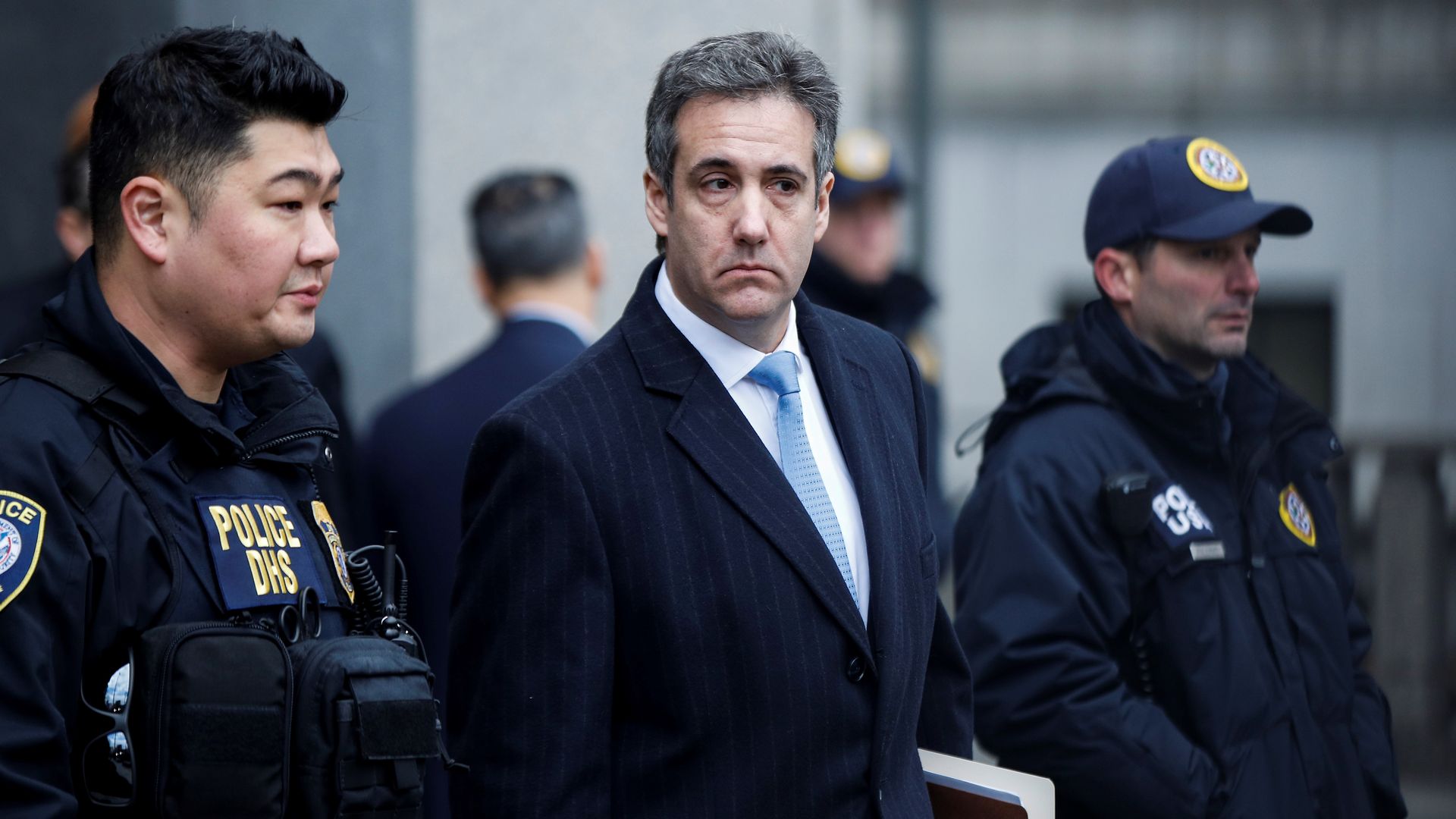 President Trump's then-personal lawyer Michael Cohen hired an IT firm, RedFinch Solutions, LLC, to attempt to rig online polls at CNBC and the Drudge Report in 2014 and 2015 in Trump's favor, the Wall Street Journal reports.
Details: Cohen was supposed to pay John Gauger, RedFinch's owner, $50,000 for his services during a meeting at Trump Tower in early 2015, but instead handed him "a blue Walmart bag containing between $12,000 and $13,000 in cash and, randomly, a boxing glove that [Cohen] said had been worn by a Brazilian mixed-martial arts fighter"
Gauger told the WSJ that he never got the full $50,000, though Cohen reportedly requested a reimbursement for the complete amount from Trump and The Trump Organization.
The backdrop: Neither of Cohen's schemes in the online polls ended up being particularly successful.
Cohen had asked RedFinch to write a script to repeatedly vote for Trump in a 2014 CNBC online poll of the country's top business leaders. Trump didn't crack the top 100.
In 2015, RedFinch was asked to do the same for a Drudge Report poll of potential Republican presidential candidates ahead of the 2016 election. Trump ultimately finished fifth with about 5% of the total.
Another piece of color from the WSJ piece: Cohen also asked Gauger "to create the @WomenForCohen account, still active in 2019, to elevate his profile. The account's profile says it is run by 'Women who love and support Michael Cohen. Strong, pit bull, sex symbol, no nonsense, business oriented and ready to make a difference!'"
The backdrop: Cohen has since been sentenced in a New York federal court to three years in prison on charges related to other work for Trump, including campaign finance violations, tax evasion and lying to Congress.
Go deeper: Top House Democrats warn Trump after Cohen comments
Go deeper