Trump's virtual reality presidency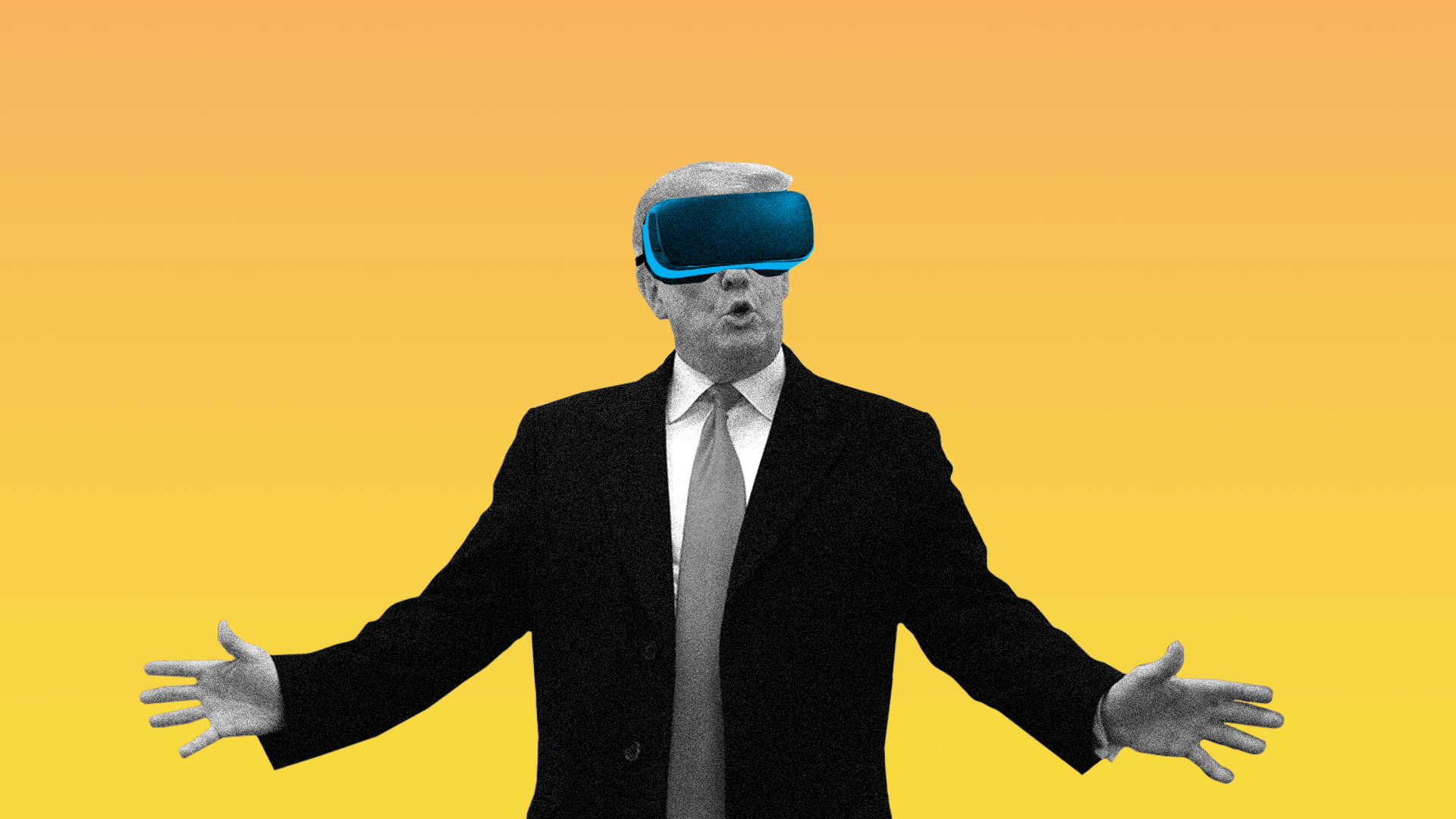 One of the hardest things about reporting on President Trump is his tendency to propose wild ideas out loud and then repeat them before coming to his senses or getting talked off the ledge.
The big picture: The media, us very much included, break news on controversial ideas that never happen, leaving all of us to wonder: Was this a real idea killed by exposing it or a POTUS brain blip? It's the virtual reality dimension of this presidency.
An off-the-top-of-our-head list:
In some cases, Trump follows through, or at least comes very close:
Trump signed off on an order to evacuate families of service members from South Korea. Allies would have viewed that as a prelude to war, and former White House chief of staff John Kelly and former Defense Secretary Jim Mattis managed to stop it. But the order was drafted, per sources who were there at the time.
The U.S. won't leave the WTO, in all likelihood. But the administration drafted legislation, as scooped by Swan, that would effectively blow up the nation's WTO commitments.
Remember: Trump has already withdrawn the U.S. from the Trans-Pacific Partnership and the Paris climate agreement, and he's done what no president dared: move the U.S. Embassy in Israel from Tel Aviv to Jerusalem.
The president has been so globally disruptive that you can't ignore his private venting — even stuff that sounds unlikely.
He has begun withdrawing from Syria. Is anyone willing to bet against him doing the same in Afghanistan?
Be smart: Trump blurts out most ideas that roll through his mind. The most frustrating part for top officials is they must quickly move the machinery of government to conform to — or more often to terminate — the suggestions. 
P.S. Trump has suggested the shutdown could drag on as long as a year. It sounds unthinkable and absurd. But so did the travel ban. 
Go deeper:
Go deeper