Barr confirmation hearing highlights Big Tech antitrust fears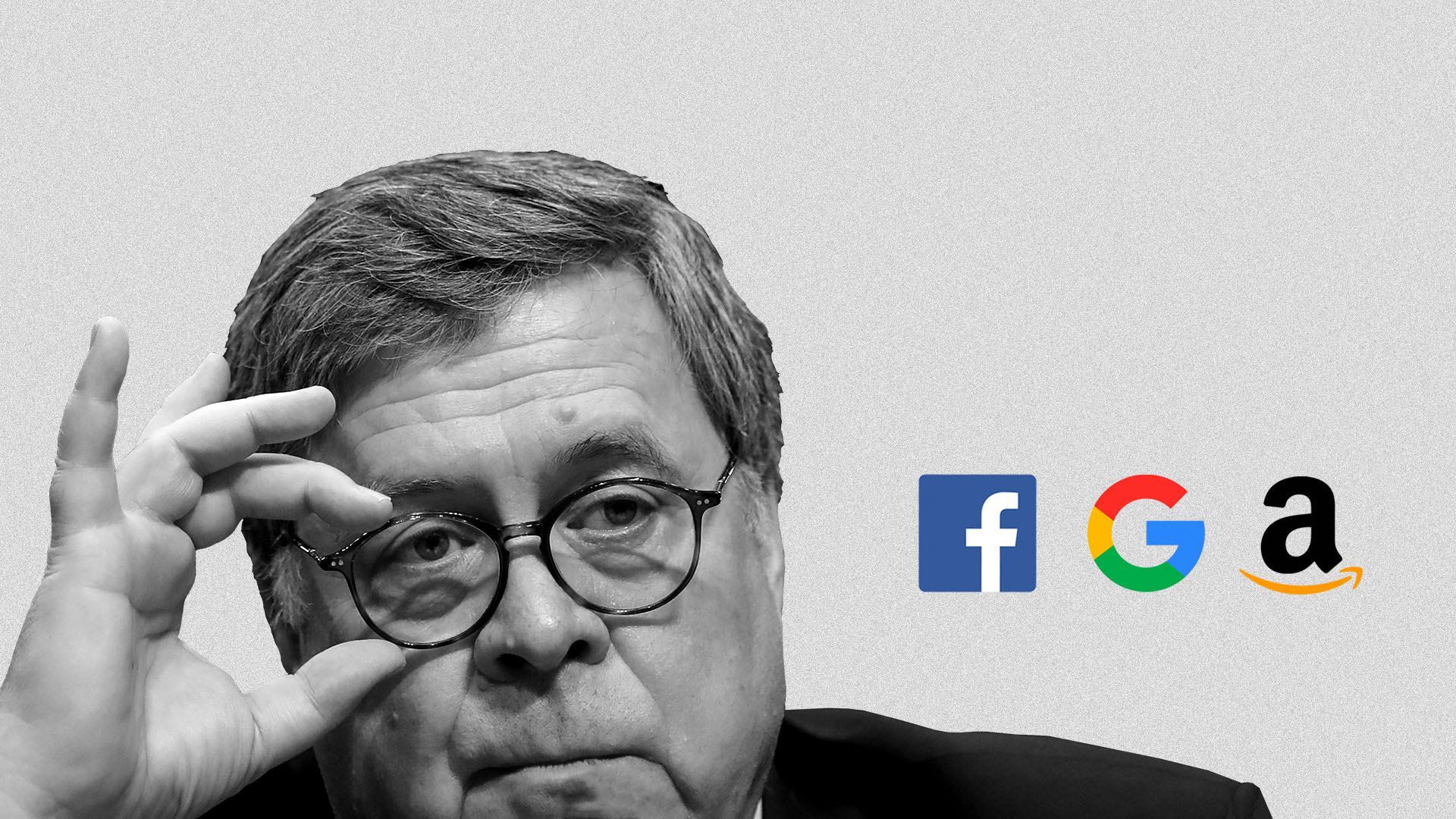 U.S. Attorney General nominee Bill Barr was asked repeatedly about antitrust issues as they may relate to big technology companies, during his confirmation hearings this week.
Why it matters: Former Attorney General Jeff Sessions wasn't asked any similar questions during his confirmation hearings just two years ago. In fact, he was only asked two total questions related to antitrust, and there were zero mentions of Amazon, Facebook or Google.
Such issues are near top of mind for many senators, which may give a window into their legislative agendas as much as their attorney general analysis. Silicon Valley has more reason to worry than ever before, as do investors who view big M&A as their preferred exit avenue.
A key quote from Barr, who worked with AT&T on its defense against DOJ on the Time Warner purchase: "I don't think big is necessarily bad, but I think a lot of people wonder how such huge behemoths that now exist in Silicon Valley have taken shape under the nose of the antitrust enforcers."
Go deeper: Tim Cook calls on Congress to pass privacy legislation
Go deeper