As U.S. withdraws from Syria, some want its troops out of Iraq, too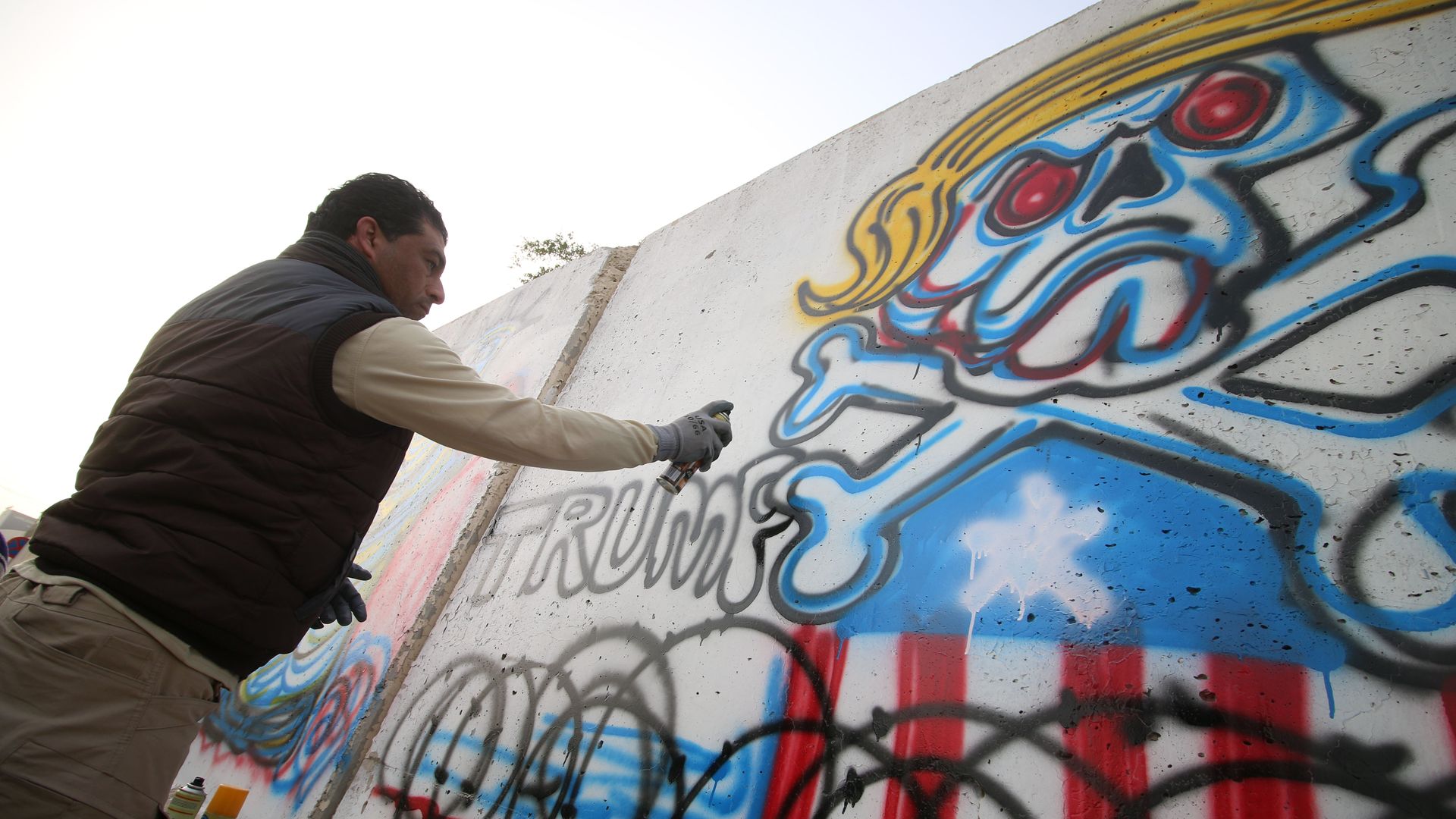 As the U.S. begins to withdraw troops from Syria, some Iraqi leaders are now demanding the same for their country, even as ISIS is making a comeback.
The big picture: Iraqi politicians and military leaders are divided on the presence of U.S. military forces in the country. Those wanting them out include Shi'a militias under the control of Iran's Islamic Revolutionary Guard Corps, which wants to gain more power, as well as Muqtada al-Sadr, the maverick cleric whose winning coalition in the May 12 national election gained popular support by running on pledge to secure the withdrawal of all foreign forces from the country.
Background: The U.S. had the greatest number of troops stationed in Iraq in 2007 during the "surge," more than 165,000. Four years later, the number had decreased to 40,000, with the last major contingent withdrawing in December 2011.
What's new: Many Iraqis saw President Trump's unannounced December visit as a violation of their country's sovereignty. Secretary of State Pompeo's January trip was less controversial, but his push for the remaining 5,200 American troops to stay galvanized politicians who want them out.
Some Iraqi leaders say they no longer need the U.S. to fight ISIS, as they did in 2014 and 2015. They hold the U.S. 2003 invasion partially responsible for ISIS' ability to seize one-fourth of Iraq's territory.
Leading clerics, many of whom have become increasingly nationalistic, have also called for less foreign influence in the country.
The other side: Some Iraqi politicians and Iraqi army officials believe they need U.S. troops to prevent an ISIS resurgence. Others are focused on Iranian, rather than U.S., influence, following protests last year during which thousands of Iraqi Shia took to the streets in Basra and Najaf to call for the expulsion of Iranian forces from the country.
For its part, the U.S. military believes troops are needed to defeat ISIS, counter the influence of Iranian-backed militias, and deter Iranian encroachment from the west, most especially following a U.S. drawdown from Syria.
The bottom line: The issue of the U.S. troop presence is dividing the Iraqi military and Iraqi politicians alike. Expect the debate to intensify as Iranian-aligned militias and some politicians seek to mobilize the Iraqi electorate against the continued presence of U.S. forces, especially if the U.S. Syrian withdrawal proceeds.
Geneive Abdo is a resident scholar at the Arabia Foundation.
Go deeper