The next stage of the AV industry: consolidating and refocusing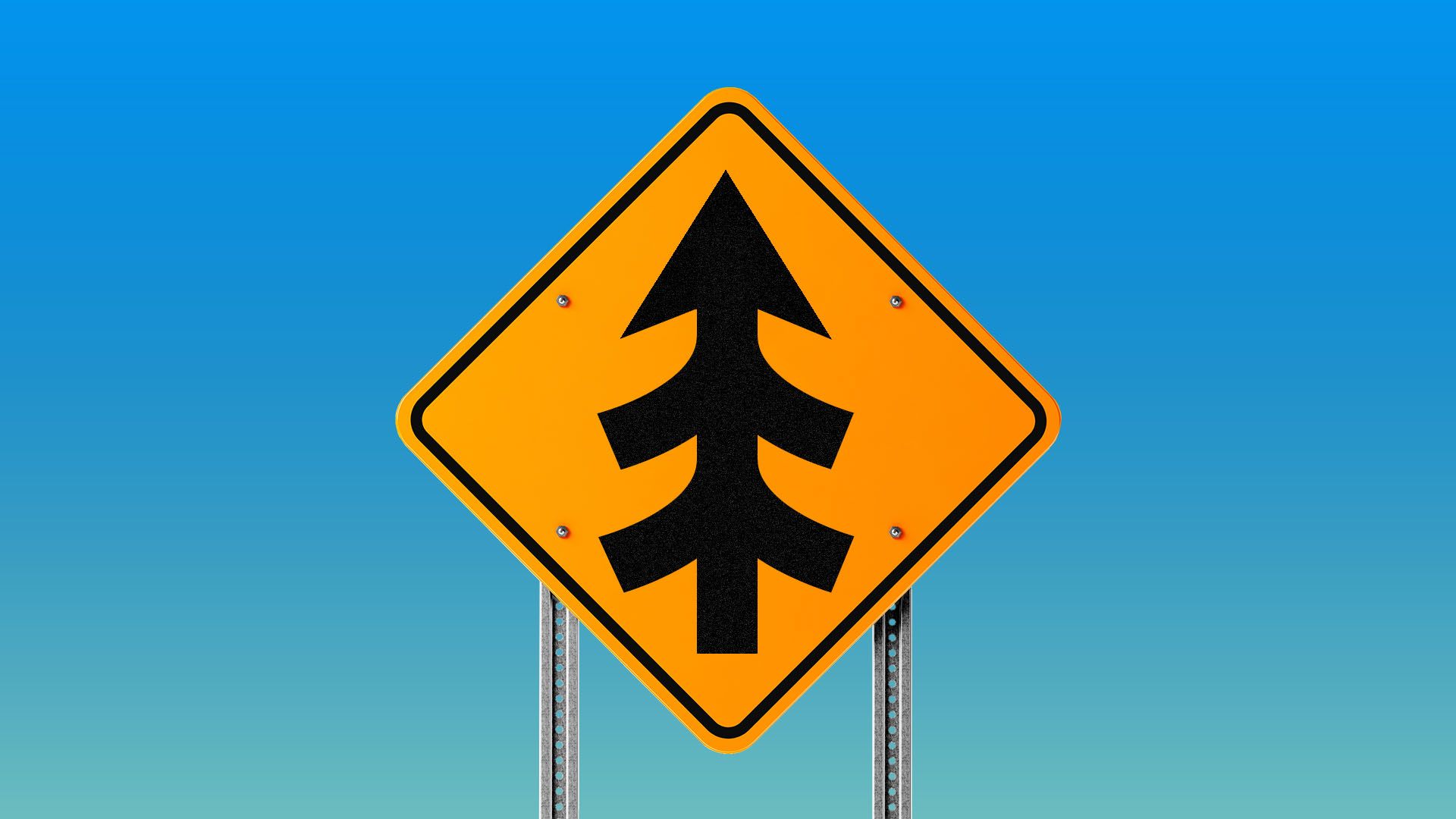 Dozens of AV-related companies have launched in the past few years, but recent consolidation suggests there may be a limit to how many companies can muster the data and talent to succeed.
The big picture: As saturation continues into 2019, players lacking in capital face a choice between joining a more powerful player and narrowing their focus.
Teaming up: Through mergers and partnerships with larger players, such as automotive manufacturers, companies focusing on specialized hardware or software can gain access to deeper pockets and wider distribution networks.
Lyft recently acquired AR-focused startup Blue Vision Labs, as well as specialized startups FinitePaths, YesGraph, and DataScore. Lyft has also partnered with Magna, one of the world's biggest automotive suppliers, to expand its reach.
nuTonomy, a software startup, was acquired by automotive supplier Delphi to create an AV platform that can be licensed to other automakers and tech companies.
Mobileye, a sensor-focused startup, was acquired by Intel Corp., which has entered into an alliance with luxury car maker BMW, German parts maker Continental AG, and Fiat Chrysler to accelerate AV deployment. Mobileye gained resources and reach, Intel entered the AV race, and the automotive manufacturers gained partners against their competition.
Going it alone: Cornering the market on a specific AV use case or technology can set up a smaller company to sell their product to larger players that don't have the expertise to build it in-house.
The bottom line: The AV industry is nearing a tipping point. Expect fewer new start-ups aiming to scale up on their own and more consolidation.
Justin Ho is the CEO and co-founder of rideOS, which is developing transportation marketplace and mapping technologies.
Go deeper