Rubio debuts alternative privacy bill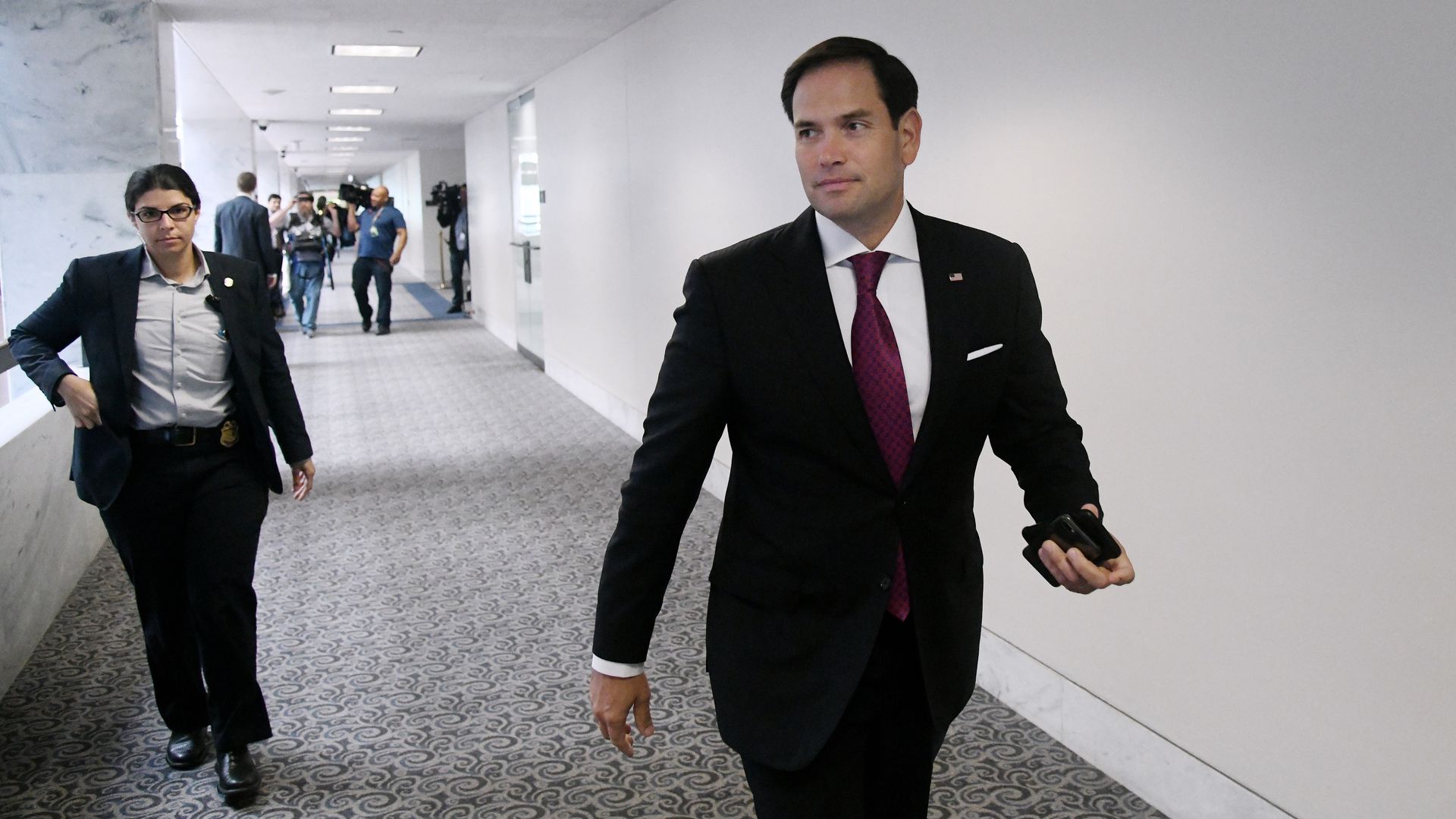 Sen. Marco Rubio (R-Fla.) will introduce a privacy bill Wednesday tasking the Federal Trade Commission with recommending, and Congress with finalizing, national rules for companies like Google and Facebook.
Why it matters: Rubio's bill seems to steer clear of giving the FTC wide new authority, instead only letting the agency write rules itself if Congress fails to do so.
Details:
The American Data Dissemination Act would instruct the FTC to write recommendations to Congress for what privacy rules should look like for commercial services like Facebook, based on a 1974 law that created rules for federal agencies.
The agency will be required to find a way to exempt smaller companies from new rules.
If Congress failed to successfully pass a law within two years of the bill going into effect, the FTC would have the power to write rules in line with its own recommendations. Right now, the FTC can only enforce rules — not create its own.
Any rules that were created as a result of the bill would preempt certain state privacy regulations, according to a Rubio aide, fulfilling a major request from industry groups.
What he's saying: "It is critical that we do not create a regulatory environment that entrenches big tech corporations," Rubio said in a statement. "Congress must act, but it is even more important that Congress act responsibly to create a transparent, digital environment that maximizes consumer welfare over corporate welfare."
Yes, but: Congressional Democrats have indicated that they will only agree to preempt state laws — like new rules going into effect in California in 2020 — in exchange for national rules with teeth. Without full FTC rule-making authority, Rubio's proposal may not fit that bill for some privacy-minded Democrats.
The bill is launching without any cosponsors, the Rubio aide said.
What's next: More privacy proposals from Rubio's colleagues, including one from a bipartisan group of senators that includes the chairman of the powerful Commerce Committee.
Go deeper