Government agency ignored constitutional issues over Trump's D.C. hotel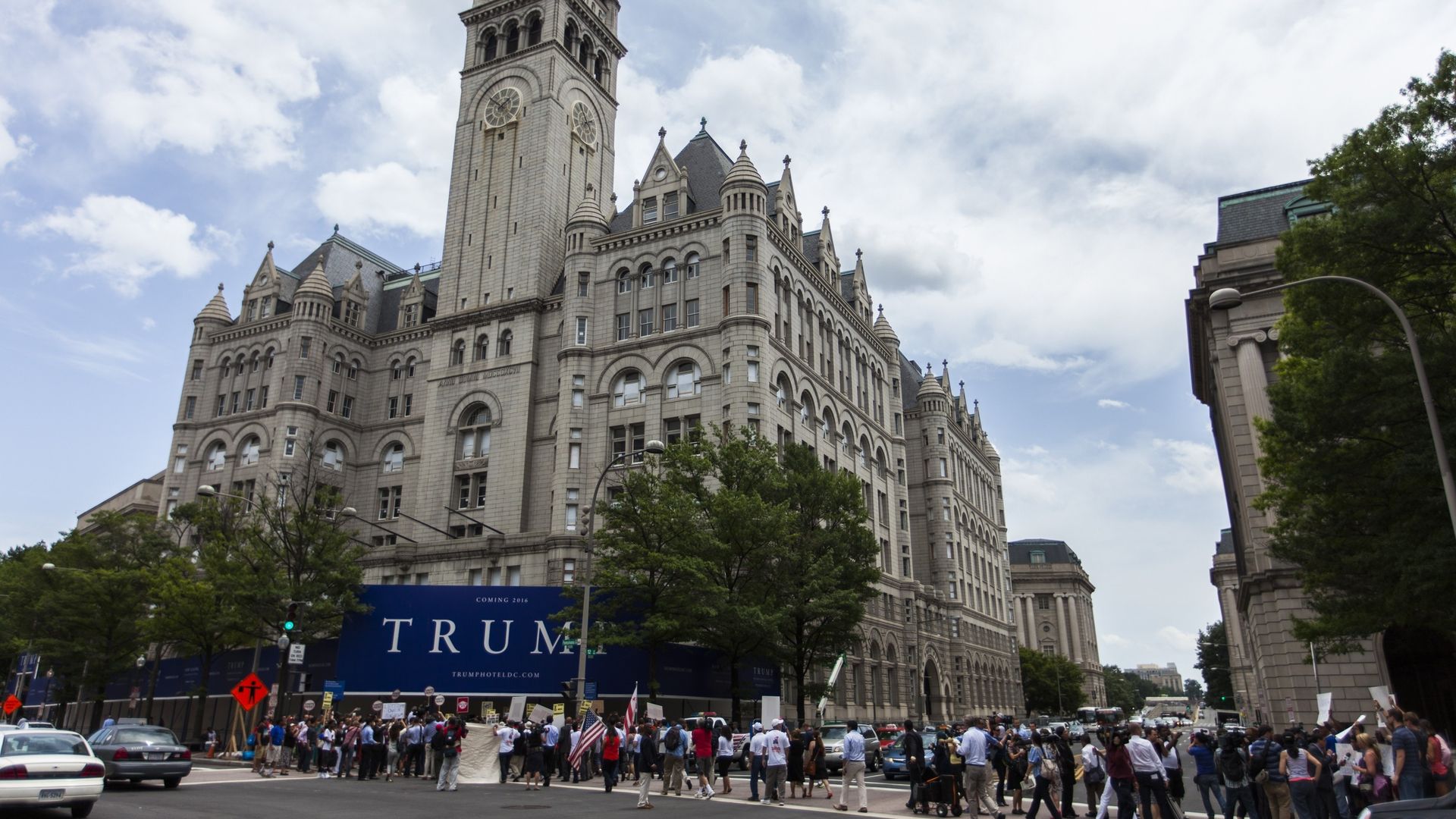 The inspector general for the General Services Administration said in a report released Wednesday that the GSA "decided not to address" improper business concerns that arose from President Trump's lease of the government-owned building that houses his D.C. hotel.
Details: According to the report, the GSA recognized that President Trump's business interests presented issues related to the Constitution's emoluments clauses, which prohibit presidents "from taking payments from foreign governments or individual U.S. states," the Washington Post explains. But the GSA did not address those issues, the report says, which was "improper because GSA, like all government agencies, has an obligation to uphold and enforce the Constitution."
The GSA said in response that the findings "relate to actions that occurred either during the previous Administration or prior to the confirmation of the current Administrator."
The response letter also says that the inspector general "found no undue influence, pressure, or unwarranted involvement of any kind by anyone, including the Executive Office of the President and the Office of Management and Budget."
What's next: The inspector general did not say that the Trump hotel's lease should be canceled, and instead recommended a new legal review of the business deal.
Go deeper