Brexit's future looks murkier than ever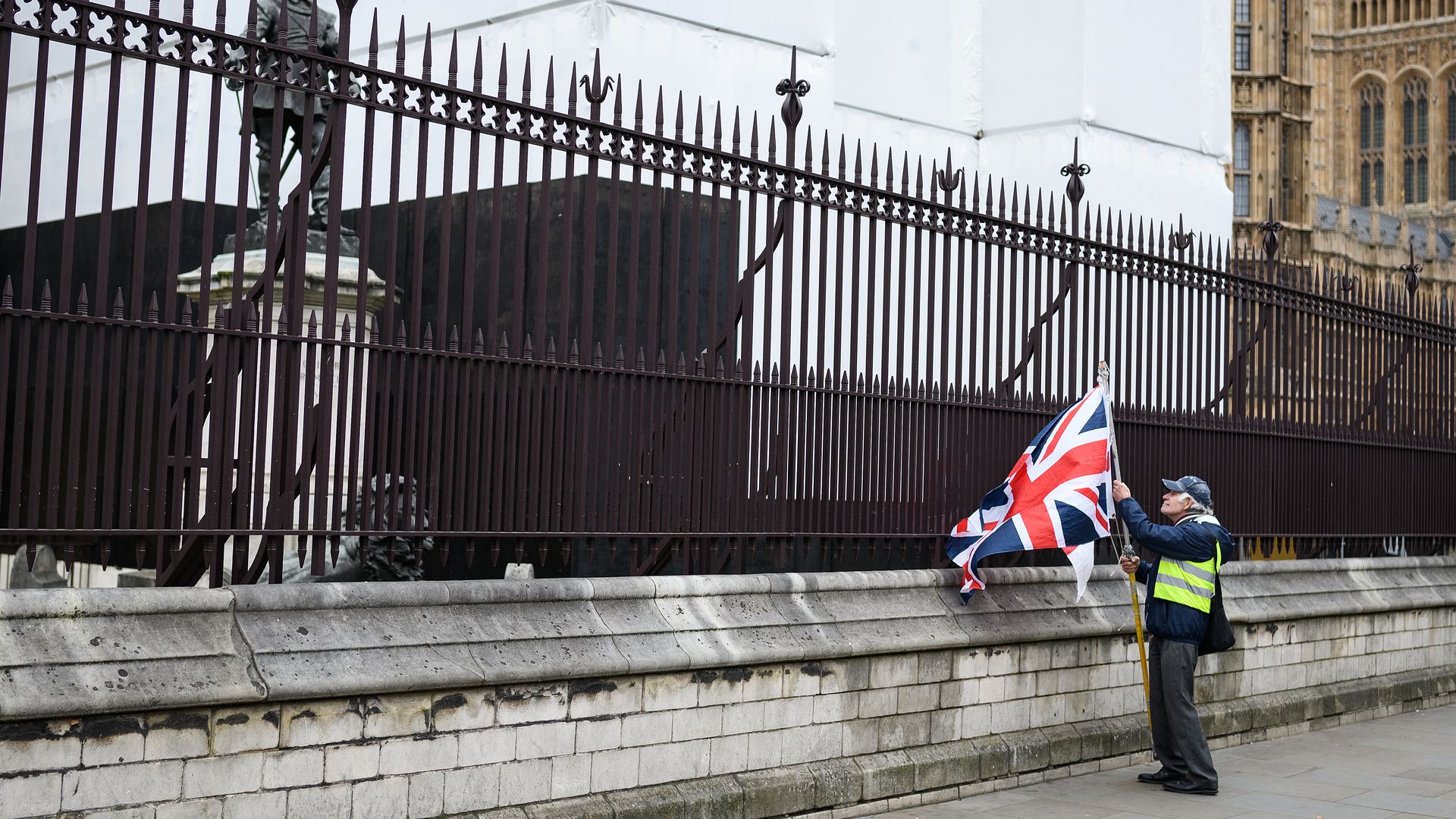 U.K. Prime Minister Theresa May lost yesterday's Brexit vote by an astonishing margin, cobbling together only 202 votes for her Brexit deal.
The big picture: Worse, there were 432 votes against it, including 118 of the 317 MPs representing her own Conservative party. That makes this vote the biggest and most consequential government defeat since at least the 1840s.
May seems secure in her premiership. Her Northern Irish coalition partners have said that they will support her in today's confidence vote, and May has given no indication that this stinging defeat will force her resignation. There might be more no-confidence votes, however, in coming weeks.
With May's attempt at Brexit having failed, it is now up to Parliament to come up with an alternative. The chamber's view is clear on one point: There is an overwhelming consensus on both sides of the aisle that a no-deal Brexit cannot be allowed to happen.
The only choice left would seem to be no Brexit. Britain can change its mind and decide to stay in the EU after all, or it can ask the EU to agree to a delay, pending a second referendum. That second referendum would probably result in a vote to remain, especially given that about 1.5 million young voters have become eligible to vote since the 2016 referendum, and a huge majority of young Britons want to be part of Europe.
Be smart: Don't believe anybody who tells you that they know how this is all going to play out. Britain is caught up in political chaos, and just about any option is still possible, including a hard Brexit, another general election, or a change in Conservative party leadership. That said, the possibility that Brexit might not happen at all is looking increasingly likely.
Go deeper: Second Brexit referendum looks more likely than ever
Go deeper