Autoliv revolutionizes airbags for autonomous vehicles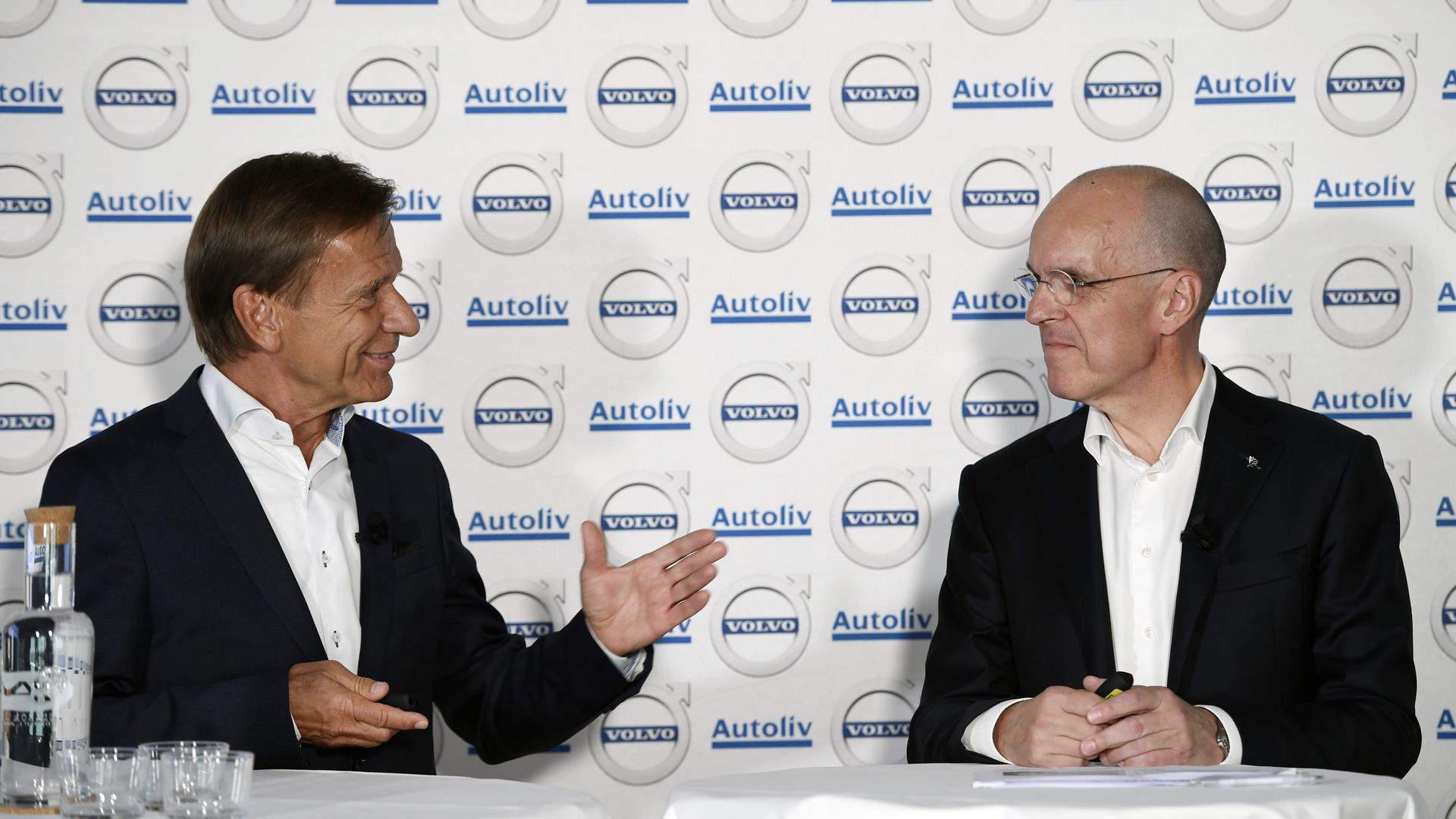 It's fun to imagine lounging in our cars once they start driving themselves, but safety engineers are worried about how to make sure we'll still be protected if there's a crash.
Why it matters: A dashboard-mounted airbag could land like a sucker punch in the back of the head if we've swiveled our chair around to talk to rear-seat passengers.
What's happening: Autoliv, a major supplier of airbags, seatbelts and steering wheels, has developed a new "life cell" airbag, which provides protection regardless of how a driver or passenger is seated.
When activated, the airbag resembles a protective cocoon.
Autoliv is working with seat manufacturers to integrate it into the seat frame, allowing for flexible seating configurations.
The cocoon could help shield the passenger from free-flying objects, including unbuckled backseat occupants or loose items in the vehicle.
Autoliv is showcasing its airbag this week at AutoMobili-D, the technology exhibition at the Detroit auto show.
Go deeper: The great auto disruption
Go deeper