Andrew Wheeler blames forest management as cause of wildfires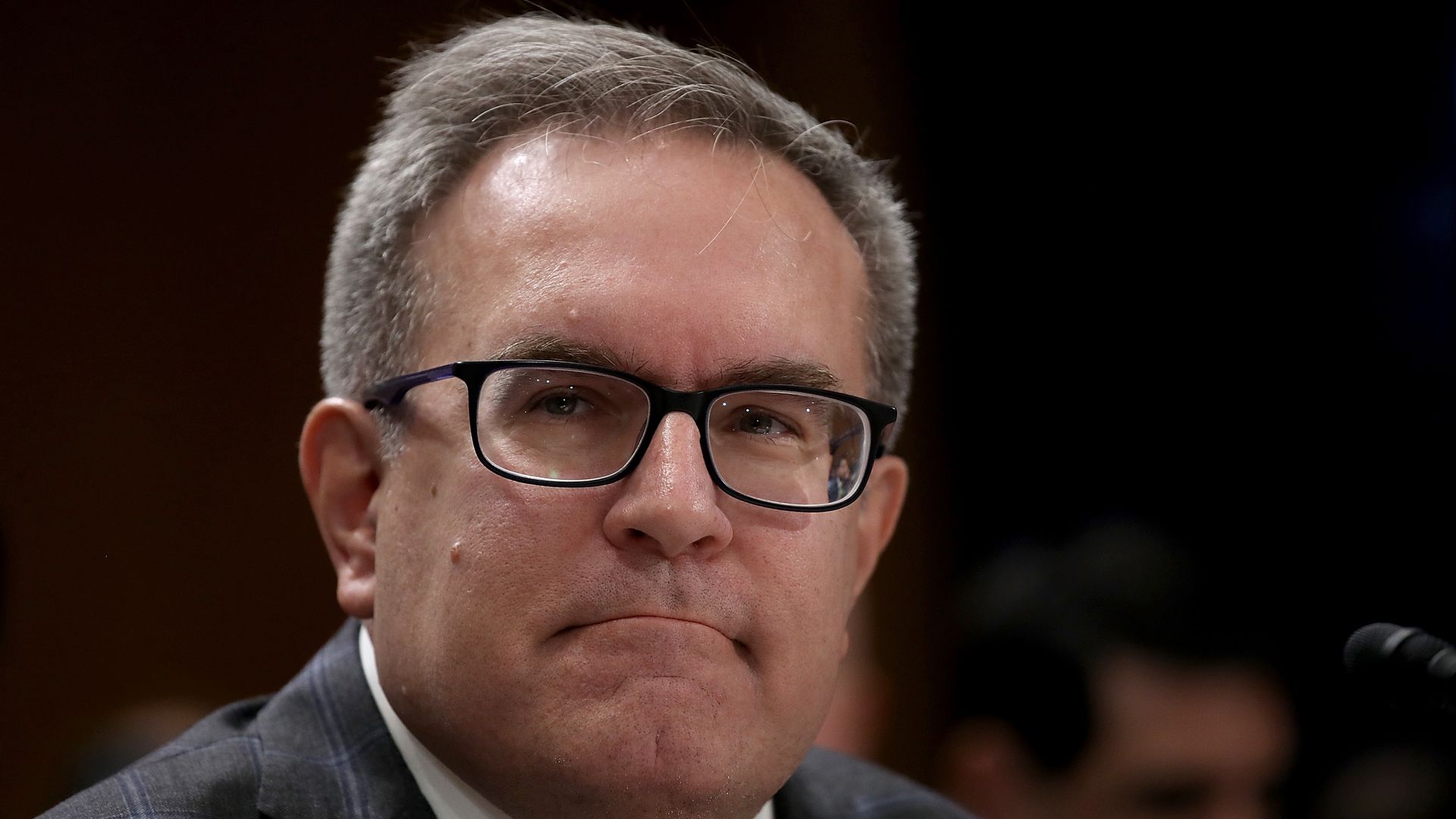 Acting EPA administrator Andrew Wheeler told senators during his confirmation hearing Wednesday, "I think the biggest issue with wildfires is forest management ... not drought."
Why it matters: Studies show that climate change, which is leading to hotter, drier summers in California, is tied to the sharp increase in large wildfires in that state and other parts of the West, along with a lengthening fire season, Axios' Andrew Freedman notes. Forest management and population growth are also factors, but they don't explain the entire situation.
Other highlights from the hearing...
On carbon emissions: Wheeler, a former coal lobbyist, said he expects carbon emissions from power plants will fall more than 30% below 2005 levels by 2030 under the Affordable Clean Energy rule (ACE), a rule that pushes for greater coal plant efficiency.
Reality check: A new paper in Environmental Research Letters predicts carbon emissions will actually see increases as high as 9% in 18 states in 2030 as a result of ACE. The EPA itself has said any reduction in CO2 in coming years will almost entirely be market-driven and would only amount to about a 0.7–1.5% reduction.

On if climate change is a hoax: "I've not used the hoax word myself," Wheeler said in a response to a question from Sen. Bernie Sanders, (I-Vt.).
Go deeper: Andrew Wheeler's confirmation hearing could be a 2020 practice round
Go deeper