Hackers selling access to tamper with U.S. news sites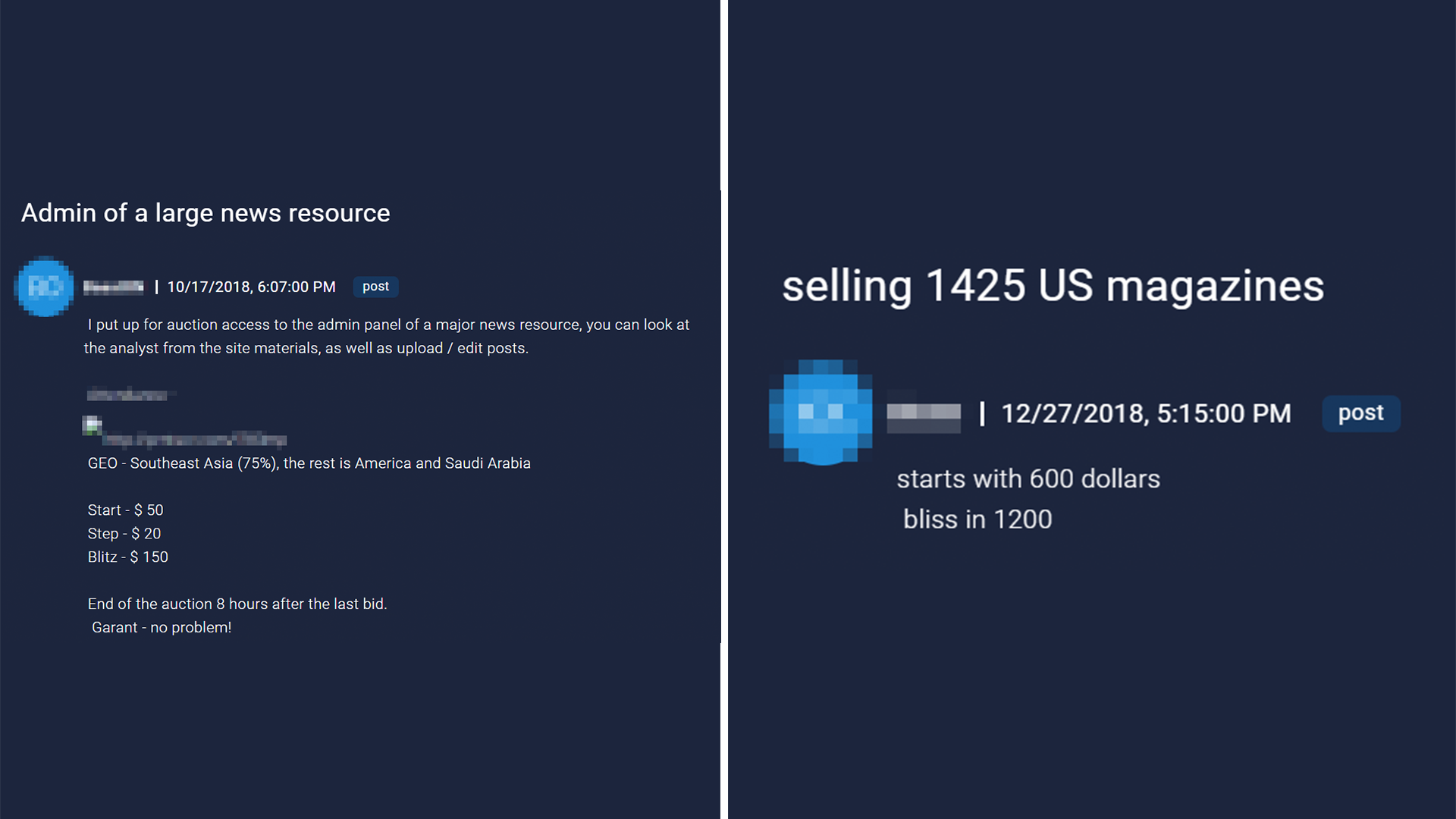 Separate hackers on a Russian-language hacker forum have offered to sell access to the content management systems of bundles of news sites since October, notes Israeli threat intelligence firm Sixgill, which would give buyers the ability to edit or upload their own news stories. One offered access to 1,425 U.S. sites.
Why it matters: "We get a sense of urgency from looking at this stuff," said Alex Karlinsky, a intelligence expert at Sixgill. "It may seem like a small thing, but in this era of political bots and trying to influence opinion, this is another way to do that."
Details: The posts appeared on a predominantly Russian-language hacker forum where hackers frequently auction access to websites of all types.
The U.S. site package, listed in October, started bidding at $600 with a buy-it-now option of $1,200.
A second listing in December offered access to a centralized administration panel for a variety of news sites. Those sites were largely Southeast Asian, with Saudi and U.S. sites mixed in. Bidding on that started at $50, with an option to outright purchase at $150.
The hackers in both cases were well-established enough on the forum that the listings appear credible, said Karlinsky.
There does not appear to be a specific spike in sales of access to news agencies, said Karlinsky. Rather, the two listings covering the same ground were a coincidence brought about by the rise in listings of pre-hacked sites overall.
Go deeper: When hackers target the news
Go deeper