Trump's AG nominee will support completion of Mueller investigation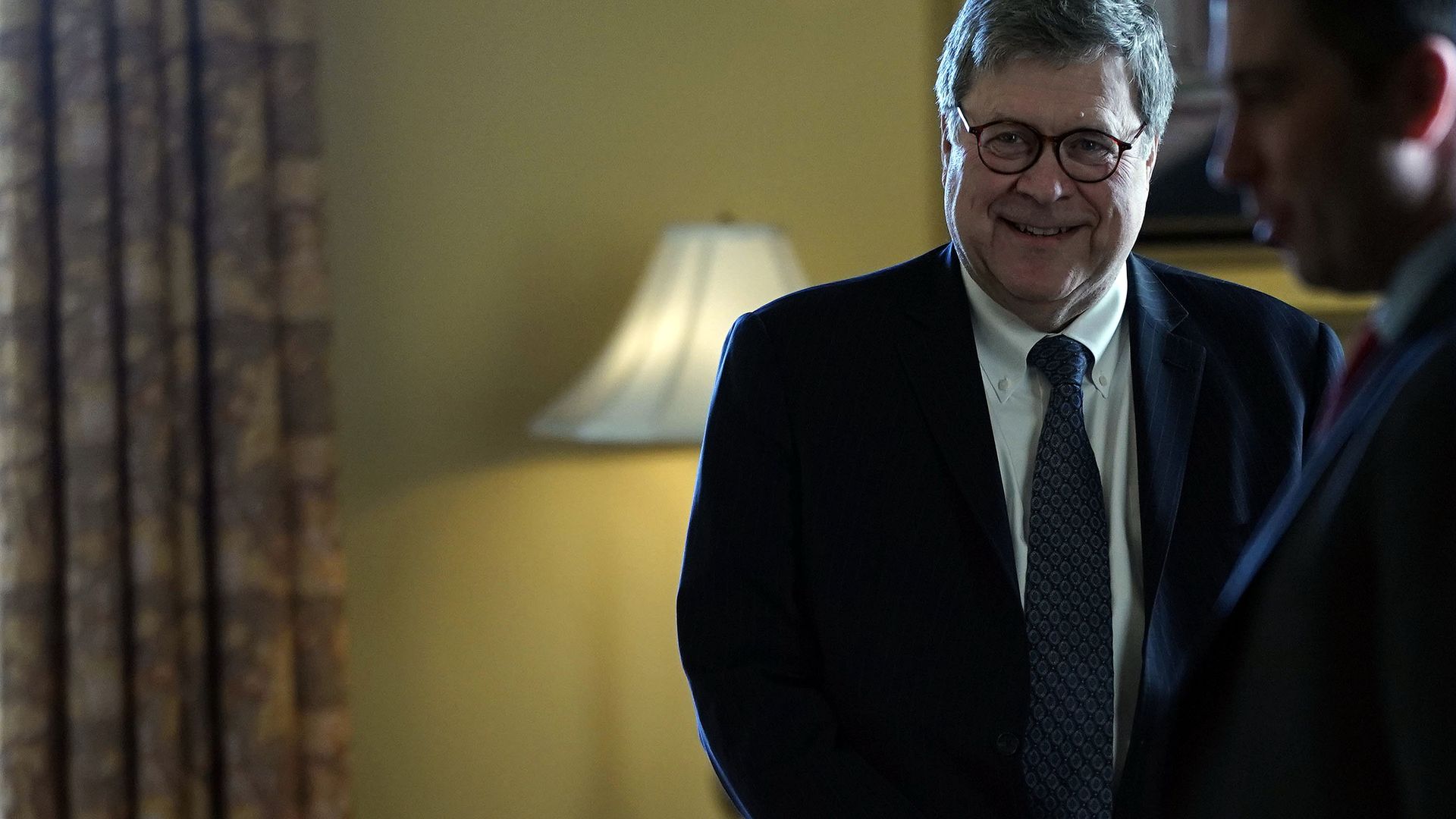 William Barr, President Trump's nominee to become attorney general, plans to tell the Senate Judiciary Committee during the opening statement of his confirmation hearing on Tuesday that it is "vitally important" that special counsel Robert Mueller be allowed to complete his investigation, AP reports.
"I believe it is in the best interest of everyone — the President, Congress, and, most importantly, the American people — that this matter be resolved by allowing the Special Counsel to complete his work."
The big picture: Barr, who drafted a memo last year criticizing Mueller's investigation, also plans to say that it is "very important" that Mueller's work ultimately be made public. His prepared testimony reads, per AP, "My goal will be to provide as much transparency as I can consistent with the law."
Go deeper