Medicaid block grants invite legal firestorm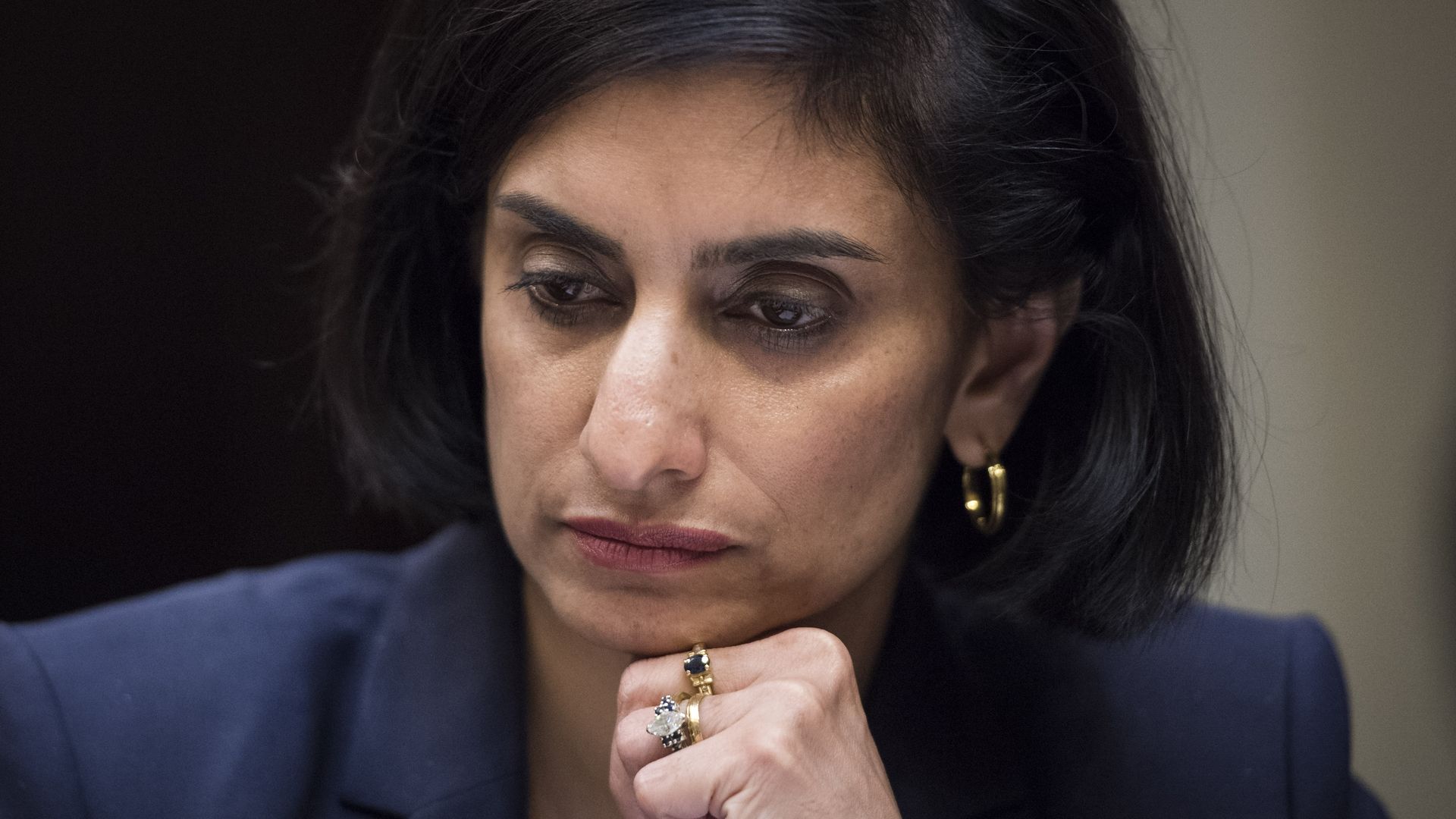 The Trump administration is considering giving states the ability to receive Medicaid block grants, Politico reported on Friday, a move that has experts unsure of its legality and the political world bracing for its volatility.
The bottom line: While analyses found that block grants under the GOP's repeal and replace legislation would result in millions losing health care coverage, changing the law is vastly different than giving states the option to negotiate waivers that are constrained by federal Medicaid statute.
The big picture: Details will matter, and we don't know much.
"It's kind of like the word wall. There's a lot of definitions of what a block grant might be under a waiver," the Kaiser Family Foundation's Diane Rowland told me.
The basic idea being reported (The Hill has confirmed it as well) is that states would have the option — likely through the existing "1115" waiver program — to trade a cap on federal Medicaid dollars for additional flexibility in how they run the program.
There are legal limitations on what can be done through waivers, and some legal experts are more skeptical than others of the plans' legality.
"I have no idea what authority they think they have," said Sara Rosenbaum, a law professor at George Washington University, adding that the theory that this could be done via 1115 is "nonsense."
Be smart: Regardless of how the details shake out, this would be vastly different from what the GOP included in its 2017 repeal and replace legislation, beginning with the very fact that it would be optional.
Under repeal and replace, "there were states that would have been winners and states that would have been losers. Presumably, no state is going to negotiate a waiver in which it's a loser," Rowland said.
There are also Medicaid laws making clear who must be covered. While Congress has the authority to change laws, waivers must abide by them, limiting the scope of what can be done.
"I have no clue the extent of the new flexibilities that might be available. And of course it raises the question, if you can do those with an 1115-driven 'block grant,' why couldn't you do them now with a regular 1115?" said Matt Salo, executive director of the Association of Medicaid Directors.
And then there's also the question of whether states would even want these waivers.
Not only would a waiver have to theoretically be devised to make sense for a state, but a Democratic administration almost certainly wouldn't continue to make block grant waivers available.
"In addition to being legally spurious and in direct violation of the purpose of the program, it can and will be un-done at the first stroke of the pen of any administration that has anything but the most ideological read of the Medicaid program," said Andy Slavitt, a former administrator of the Centers for Medicare & Medicaid Services under President Obama.
Go deeper