Mitt Romney slams Trump's handling of Putin meeting records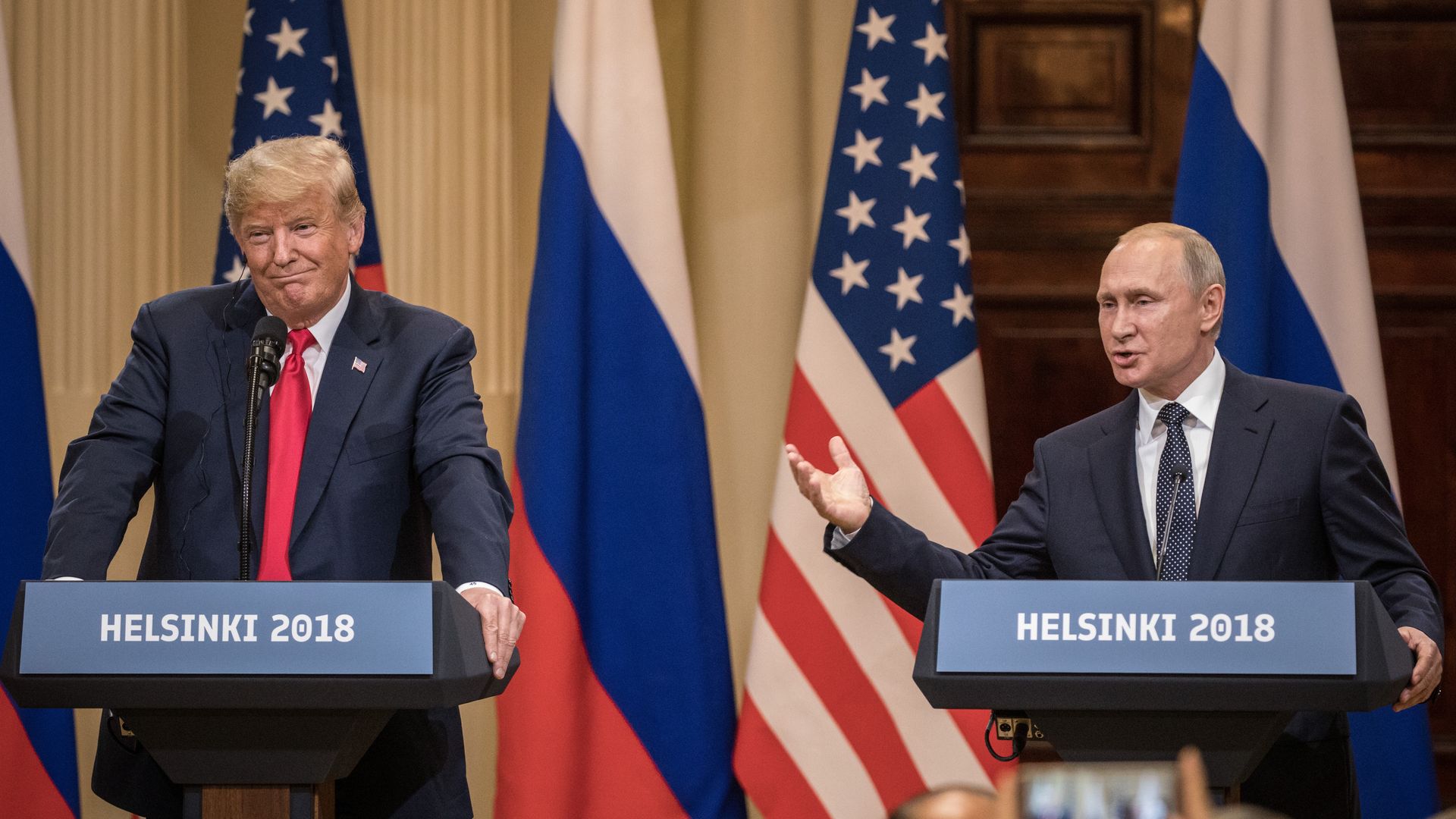 Sen. Mitt Romney said Monday he thinks it's "inappropriate" for the president to communicate with the leader of another global power without keeping "careful records" of it, noting what President Trump did "should not be repeated," CNN reports.
Between the lines: After President Trump met with Russian President Vladimir Putin behind closed doors and with only translators present last year, he took the translator's notes from her and repeatedly tried to conceal the contents of the meeting from administration officials, per The Washington Post.
Romney's comments come after the NYT reported the FBI opened an investigation into whether Trump was acting on behalf of Russia after he fired FBI Director James Comey.
What's next: Reps. Adam Schiff and Eric Swalwall tried and failed to subpoena the records of Trump's conversation with Putin last year. Now that Schiff is the House Intel chair, he has floated that he may try to subpoena them again.
Go deeper