Congress to push Trump on Uyghurs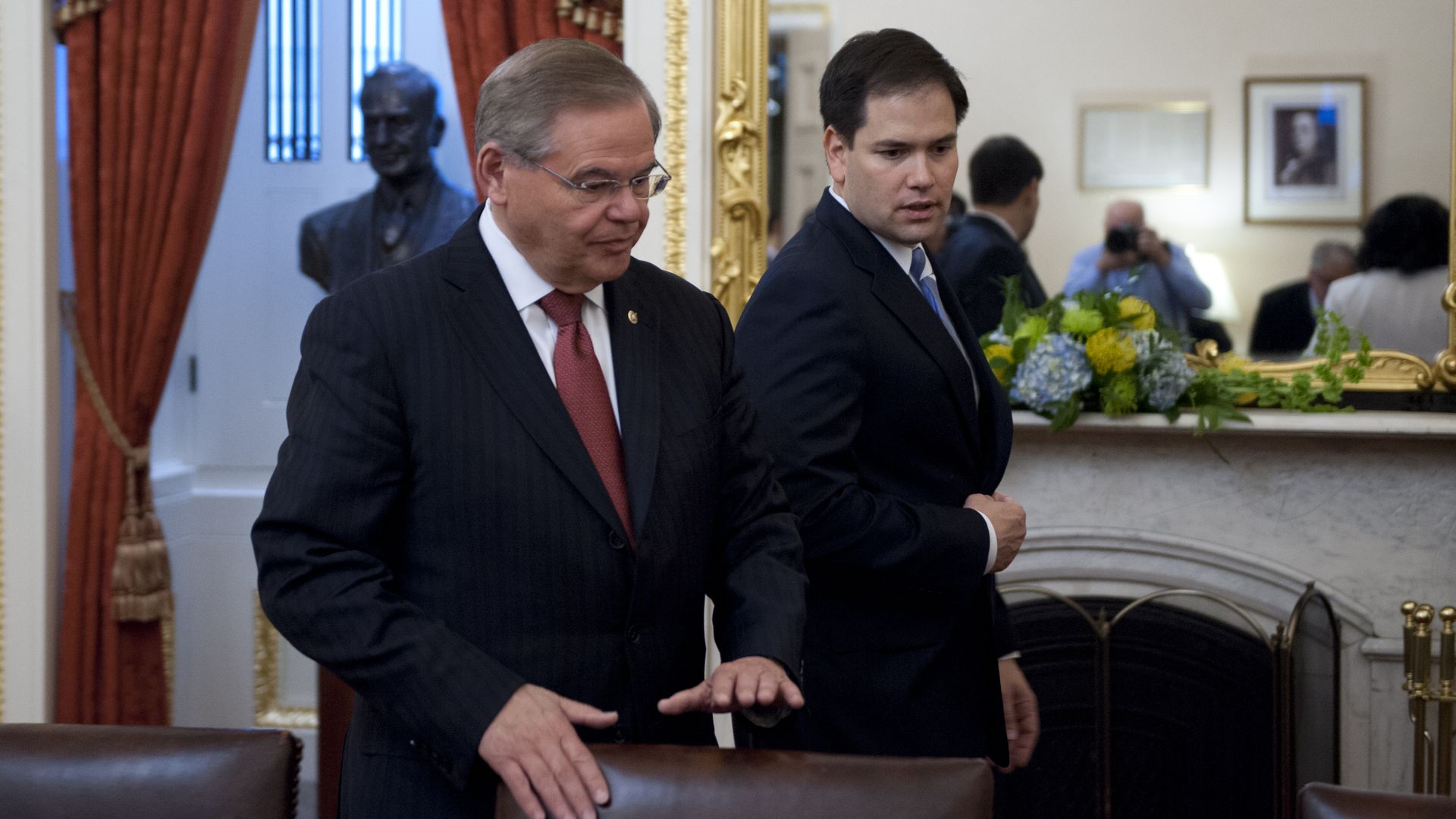 The Chinese government has detained more than 1 million Uyghur Muslims in re-education camps. Beijing has put Uyghur children into dozens of orphanages while their parents are incarcerated for their faith and culture. It's one of the world's most shamefully overlooked atrocities, and some members of Congress plan to step up efforts to pressure the administration to hold China accountable.
What we're hearing: Democratic Sen. Bob Menendez and Republican Sen. Marco Rubio plan to introduce this week the Uyghur Human Rights Policy Act, according to sources with direct knowledge. (They introduced a similar version of the bill late in the last Congress but didn't have time to get it onto the Senate floor.)
Key elements of the legislation, per a source involved:
"Urging high-level U.S. engagement on this issue, including by the president, the application of Global Magnitsky and related sanctions, the full implementation of the Frank R. Wolf International Religious Freedom Act, and a review of Commerce Department export controls and end user restrictions.
"Calling on the Secretary of State to create a special coordinator for Xinjiang."
"Reports regarding the scope and scale of the crackdown; regional security threat posed by the crackdown; the frequency with which Central Asian countries are forcibly returning Turkic Muslim refugees and asylum seekers; a list of Chinese companies involved in the construction and operation of the camps; creation of a database of detained family members of US citizens and residents" and much else.
Why it matters: These reports would be important because they could build a case that will meet a legal threshold to impose sanctions against the Communist Party of China.
Rubio told Axios: "The United States must hold accountable officials in the Chinese government and Communist Party responsible for gross violations of human rights and possible crimes against humanity, including the internment in 'political re-education' camps of as many as 1 million Uyghurs and Muslim minorities. "
Menendez told Axios: "The Trump administration needs to finally develop a coherent strategy for China that reflects our nation's values. ... I am proud to lead this important effort so we don't abandon our values and simply turn a blind eye as a million Muslims are unjustly imprisoned and forced into labor camps by an autocratic Chinese regime."
Go deeper