Despite Trump trade war, China had a record U.S. trade surplus in 2018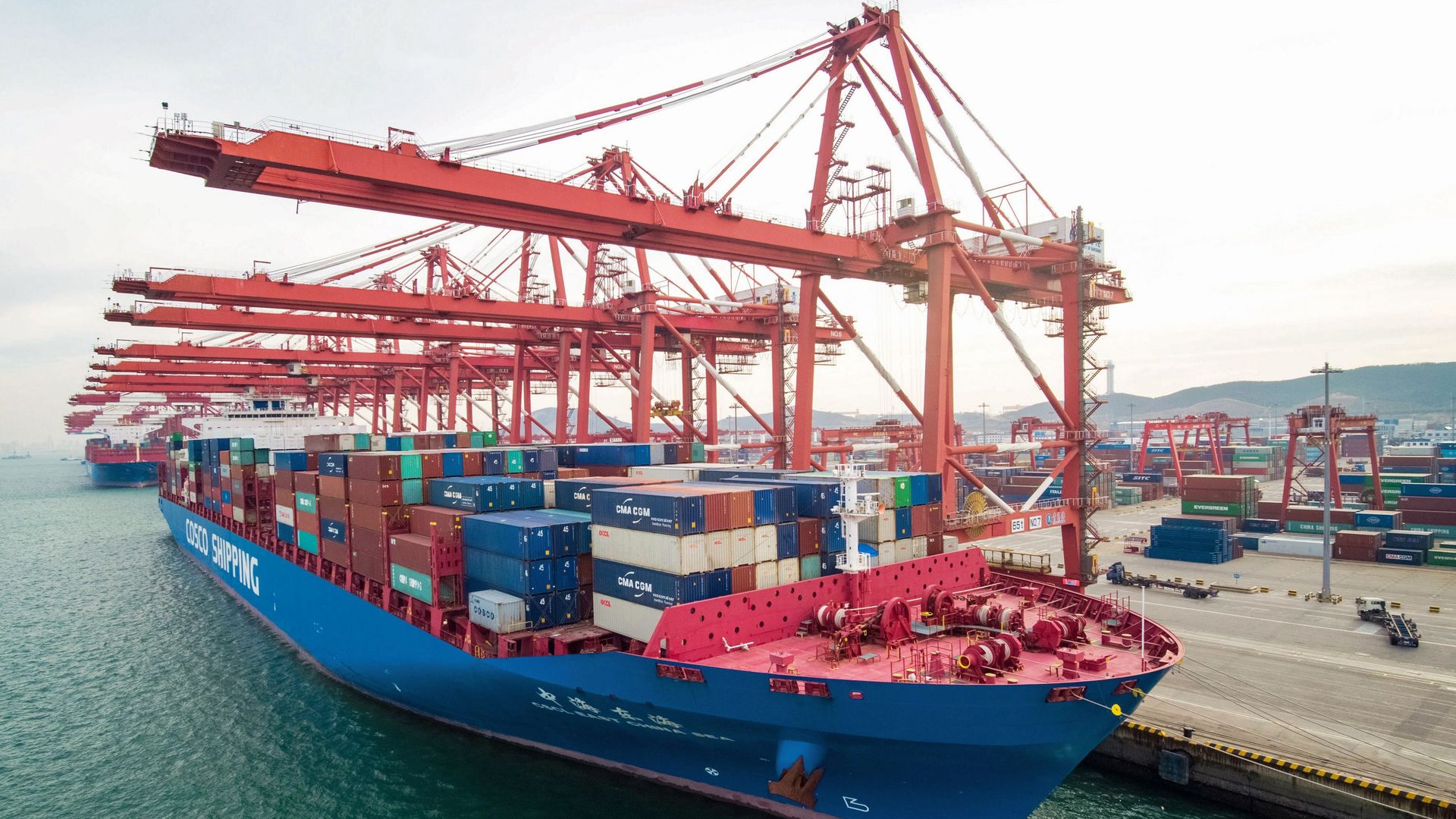 China posted its largest trade surplus with the U.S. on record in 2018, the country's government data showed Sunday. The trade surplus was nearly $50 billion greater than 2017, with exports rising by 11.3%.
Why it matters: President Trump has made cutting the trade deficit with China a top administration priority, however it has widened significantly since he became president.
The trade surplus increase seemed to largely reflect changes by the U.S., including the $1.5 trillion tax cut and $300 billion increase in spending passed by Republicans in 2017 and the stronger dollar. Fiscal stimulus increases buying power, which often translates to increased purchases of foreign goods when a country's currency is stronger.
The Trump administration's tariffs, and threats of more to come in 2019, also pushed Chinese exporters to quickly fill orders, and a weakening Chinese yuan meant attractive prices for American businesses and consumers.
Worth mentioning: China's global trade surplus — how much the country exports vs what it imports from the rest of the world — fell to its lowest level since 2013.
Per Bloomberg: "The latest trade data from China showed worse-than-expected numbers. The 7.6 percent drop in imports, the worst reading since 2016, pointed to softening demand at home, while exports fell 4.4 percent in December from a year earlier amid the trade dispute."
Go deeper