The market is acting like Brexit won't happen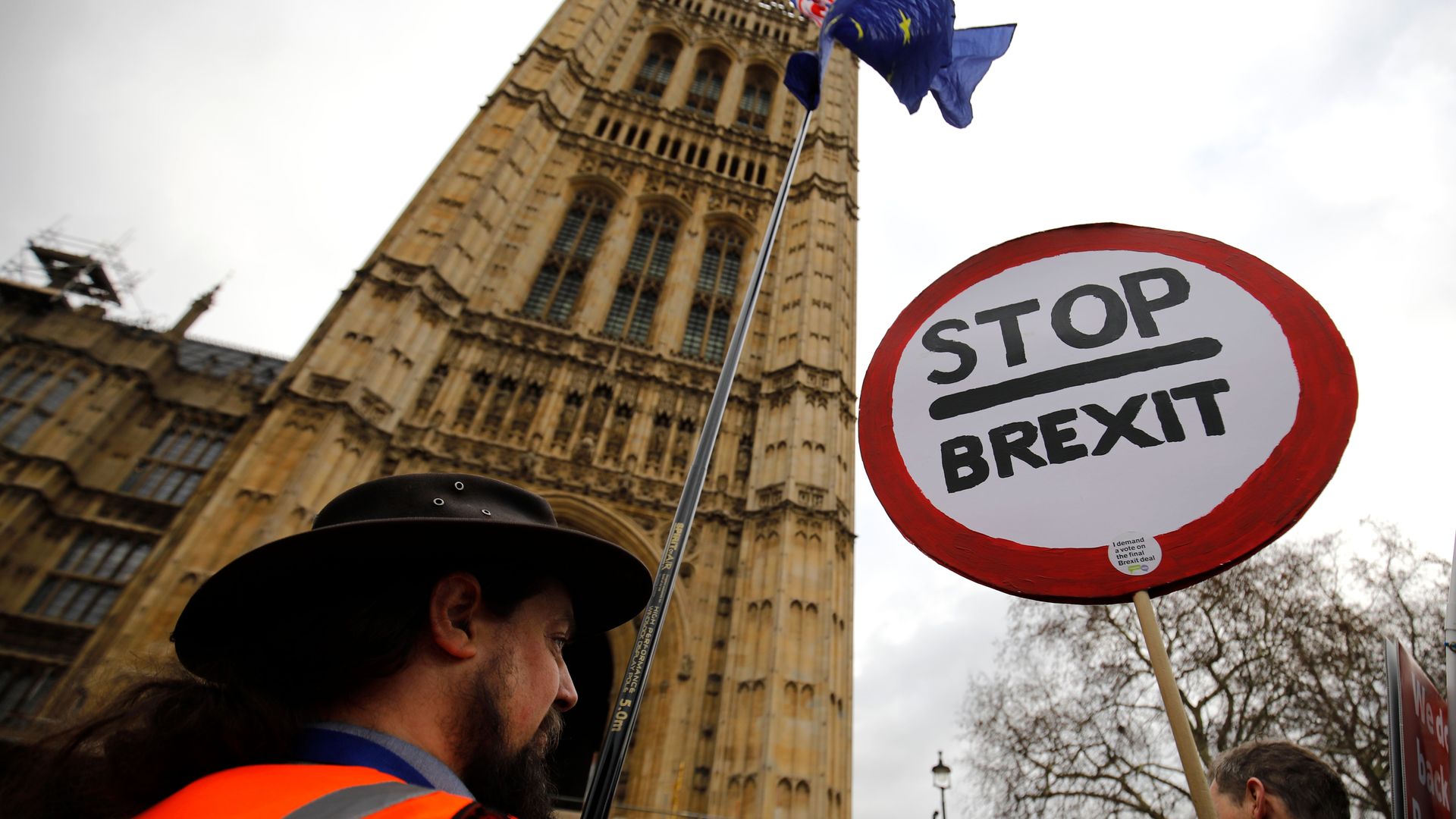 The British pound rallied going into the weekend, rising to its highest level against the dollar since Nov. 22.
Between the lines: That's odd considering the spate of bad news for British Prime Minister Theresa May's one and only Brexit deal. It seems, however, that the market is not pricing a better Brexit agreement, but no Brexit at all, says Bannockburn Global Forex Chief Market Strategist Marc Chandler.
What they're saying: "This bullish price action suggests market participants may be looking beyond the January 15 vote in the House of Commons," Chandler wrote in a Sunday note to clients.
PredictIt.org odds have just a 20% chance that the UK leaves the EU on March 29. 
Reuters reported Friday that billionaire Peter Hargreaves and hedge fund manager Crispin Odey expect Britain to stay in the EU. The two were among the largest financial backers of the campaign for Brexit.
Odey, who runs Odey Asset Management, said he is now positioning for the pound to strengthen.
Watch this space: CFTC data shows speculators are still widely betting on the British pound to fall in value, but new data hasn't been reported since Dec. 21 because of the U.S. government shutdown.
Go deeper