Smaller tax refunds in 2019 could slash U.S. auto sales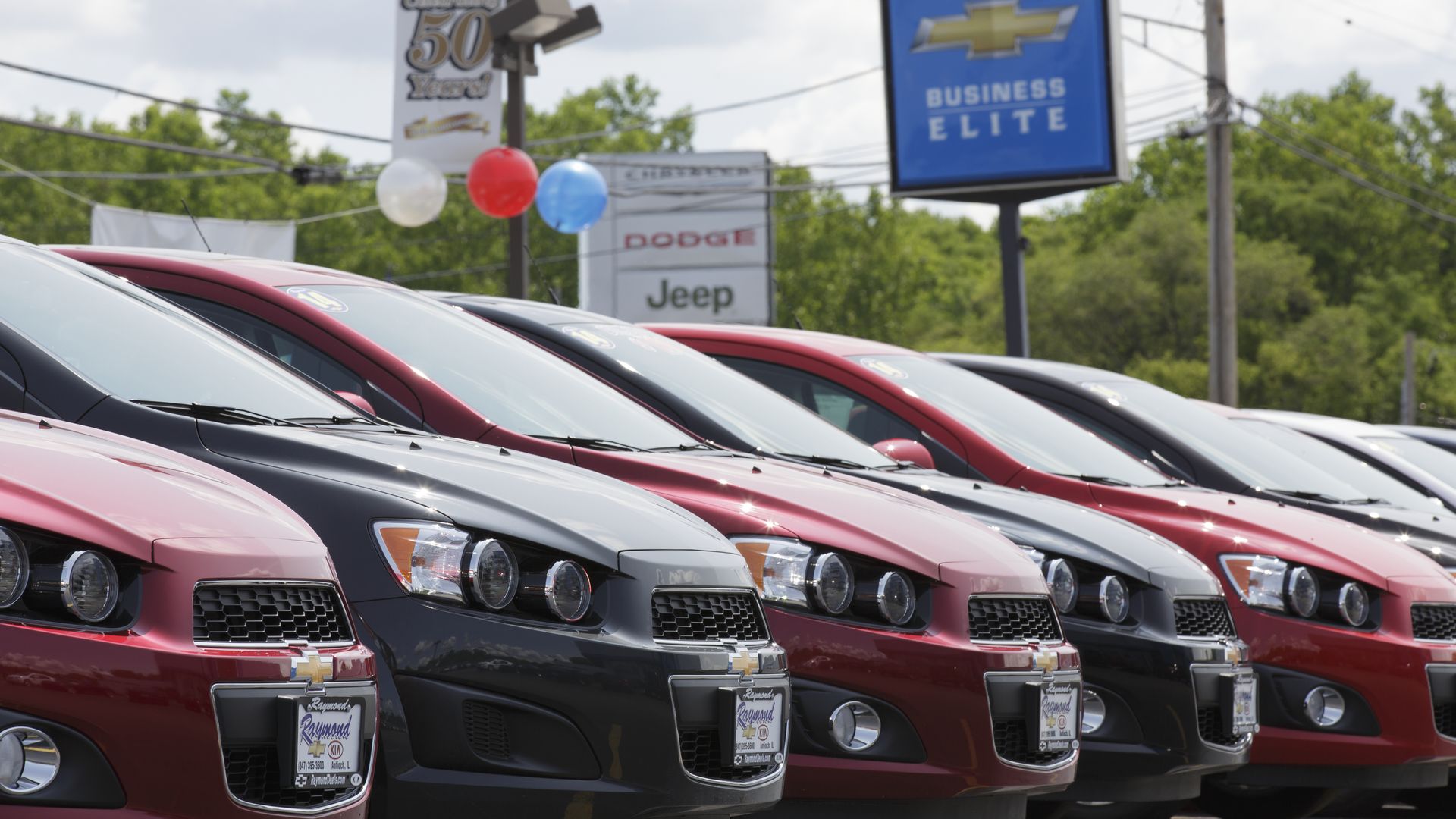 Last year's tax reform spurred stronger-than-expected car sales by giving consumers more disposable income, but the payback will come this spring when many Americans could discover they're not getting the tax refund they had expected.
Why it matters: Car sales are a key driver of the U.S. economy, and the industry sees a big uptick every spring as consumers turn their tax refund into a deposit on a new or used car. Without that seasonal bounce, 2019 auto sales may be lower, making a recession more likely.
The background, from Cox Automotive chief economist Jonathan Smoke, on the eve of this week's North American International Auto Show in Detroit:
The U.S. auto industry sold 17.2 million cars and light trucks in 2018 — the fourth-best year in history — and higher than most economists predicted.
The biggest reason for the missed forecasts: They underestimated how flush Americans would feel after Congress passed a massive tax cut in 2017.
Businesses also bought more vehicles for their corporate fleets, taking advantage of lower tax rates.
What's happening: Some consumers may be surprised to learn they are receiving no tax refund in 2019, a smaller one than expected or that they might even owe the government money, says Smoke.
Details:
More than 102 million Americans received an average tax refund of almost $2,800 last year.
When the new tax law took effect in early 2018, the IRS and Treasury Department rushed to change the tax tables, but many Americans failed to check the IRS withholding calculator and adjust their W-4 forms.
In July, the government warned that 30 million Americans were not withholding enough for taxes, meaning they felt richer than they were.
The problem could snowball if the government tries to fix hastily-made changes to the tax tables by over-correcting to withhold more money in future years, Smoke argues. In that case, consumers would see a decline in their net pay, cutting their spending power throughout the year.
"If we are correct, it's a double whammy," says Smoke.
Yes, but: Tax reform isn't the only reason auto sales are likely to decline this year. Vehicles are becoming less affordable, due to tariffs on steel and other commodities, rising interest rates and the cost of premium features and technology.
The bottom line: Cox Automotive, the digital information giant behind AutoTrader, Kelly Blue Book and Manheim Auto Auctions, sees U.S. auto sales falling to 16.8 million units in 2019.
Go deeper: Electric vehicles surge but falling short of long-term global target
Go deeper