Trump channels Theresa May's Brexit plan for NAFTA 2.0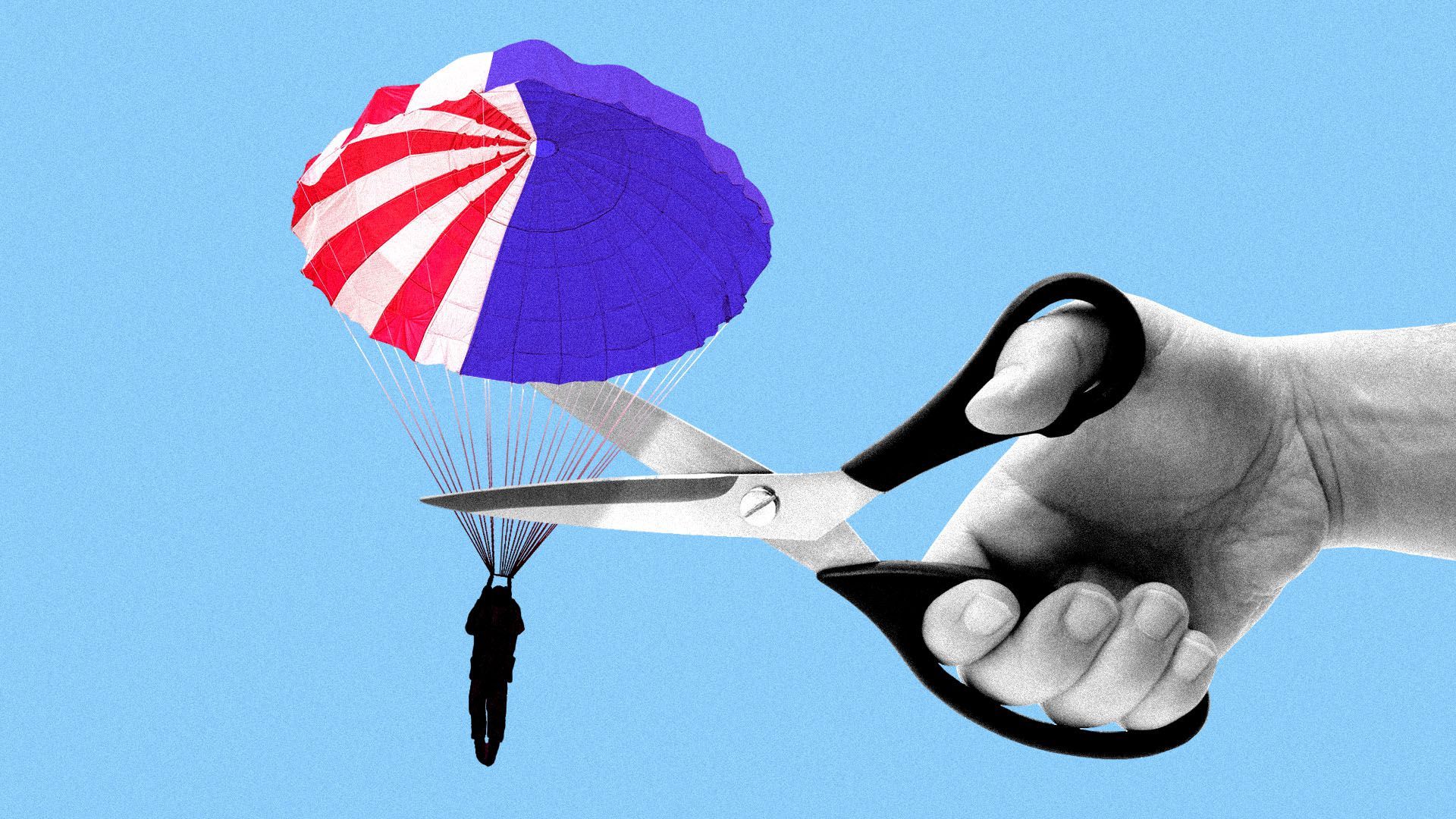 The head of state wants to renegotiate a major free-trade agreement, and there is a deal on the table that has been agreed to by all parties. Now all that's needed is for domestic lawmakers to approve the deal. There are signs they might not be willing to do so. In order to concentrate the legislators' minds, the leader exits the old agreement, leaving a stark choice: Either accept the new one, or embrace the chaos of a no-deal exit.
The big picture: Theresa May pulled this move when she triggered Article 50 in March 2017, raising the specter of a catastrophic no-deal Brexit should Parliament not agree to a deal by March 29, 2019. Now, Donald Trump is thinking along similar lines for NAFTA, with the support of Republican Sen. Chuck Grassley.
The idea is that he should withdraw from NAFTA before its replacement, USMCA, is approved by Congress. That way, if Congress doesn't ratify the deal, the result would be a devastating no-deal exit from NAFTA, disrupting supply chains across North America.
As we're currently seeing in Britain, parliamentarians tend to react badly to such ultimatums. And as Britain is beginning to demonstrate, the implicit threat is not always credible.
The no-Brexit option is still on the table: May would almost certainly command a comfortable majority in Parliament should she opt to change her mind on Article 50 and stay in the EU after all.
Indeed, the most likely outcome at this point, according to ITV political editor Robert Peston, is that Parliament rejects May's deal on Tuesday and effectively prevents a no-deal Brexit some days later, thereby opening the door to the only other option, which is no Brexit at all.
In an op-ed today, May seems to say that the no-Brexit option "would be a catastrophic and unforgivable breach of trust in our democracy." Maybe this is her way of saying that if she loses Tuesday's vote, she won't stay as prime minster for very long, and that decision would have to be made by someone else.
Similarly, Trump would need Congress to ratify any NAFTA withdrawal under Article 2205, and a noisy withdrawal now should be largely shrugged off both by America's manufacturers and by Capitol Hill. It would be full of sound and fury, but would ultimately signify nothing.
The bottom line: The best way to get a legislature to pass any deal is the old-fashioned way, by persuading them to vote for it willingly. Extreme negotiating tactics have a tendency to backfire.
Go deeper: Theresa May warns of "catastrophic" outcome if Brexit deal fails
Go deeper