Mattis had "deep concerns" about White House request for Iran strike options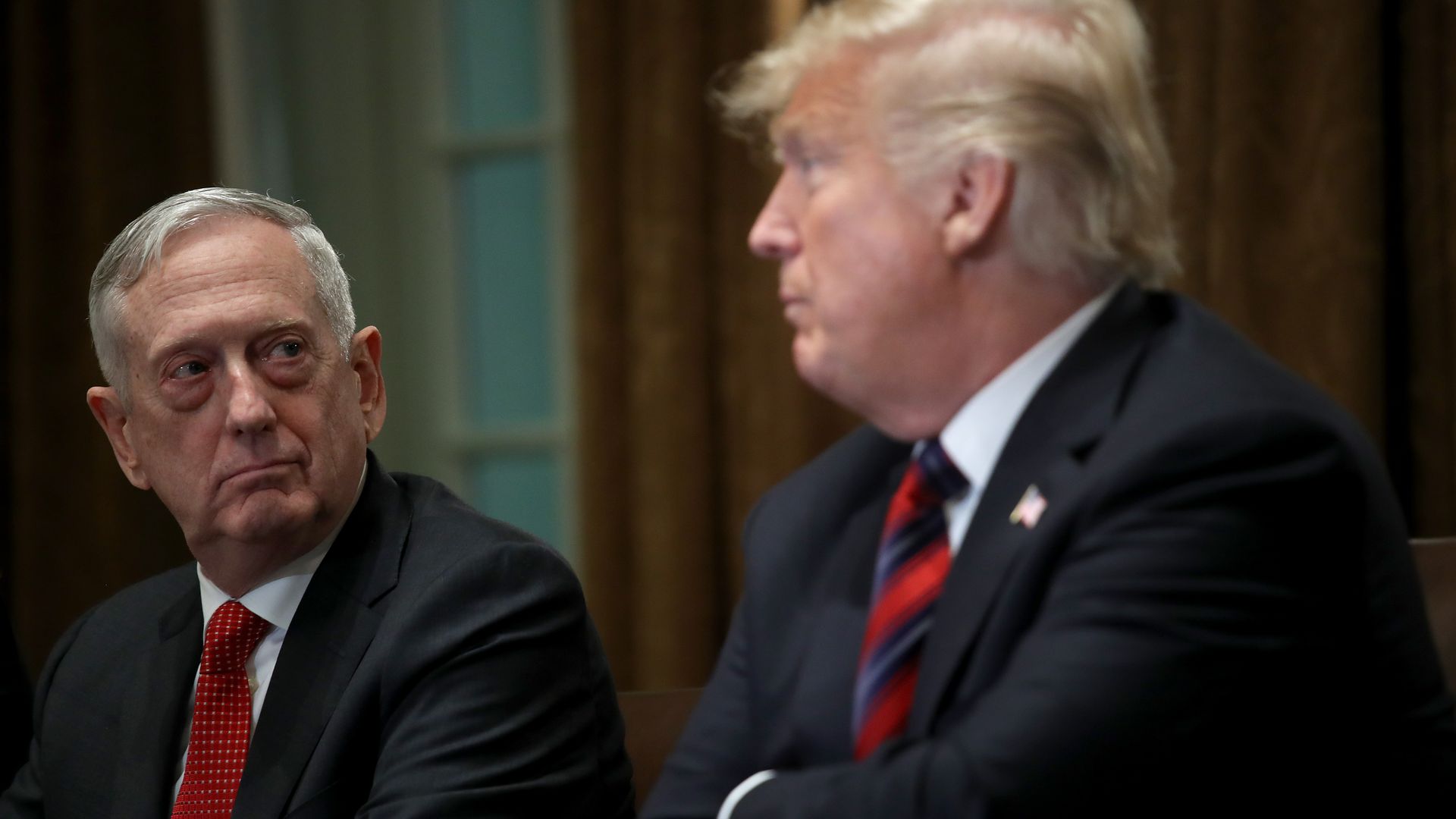 Former Defense Secretary James Mattis had "deep concerns" about a request late last year from national security adviser John Bolton for options to attack inside Iran, according to a source close to Mattis.
The big picture: "There were deep concerns about any efforts to escalate a conflict with Iran," the source told me. As the Wall Street Journal first reported, Bolton's request came "after militants fired three mortars into Baghdad's sprawling diplomatic quarter, home to the U.S. Embassy, on a warm night in early September. The shells — launched by a group aligned with Iran — landed in an open lot and harmed no one."
Behind the scenes: Mattis thought that attacking inside Iran risked escalating a conflict with an Iranian proxy into war with a nation state — the Iranian regime. The source told me that despite Mattis' concerns, the Pentagon provided the White House with options to counterattack against Iran.
In response to questions for this article, National Security Council spokesman Garrett Marquis said: "The NSC coordinates policy and provides the president with options to anticipate and respond to a variety of threats. We continue to review the status of our personnel following attempted attacks on our embassy in Baghdad and our Basra consulate and will consider the full range of options to preserve their safety and our interests."
And Pentagon spokesman Col. Rob Manning responded: "The Department of Defense is a planning organization and provides options to the president for decision. Discussions between the secretary of defense and the president are privileged."
Go deeper:
Go deeper