Top House Democrats warn Trump after Cohen comments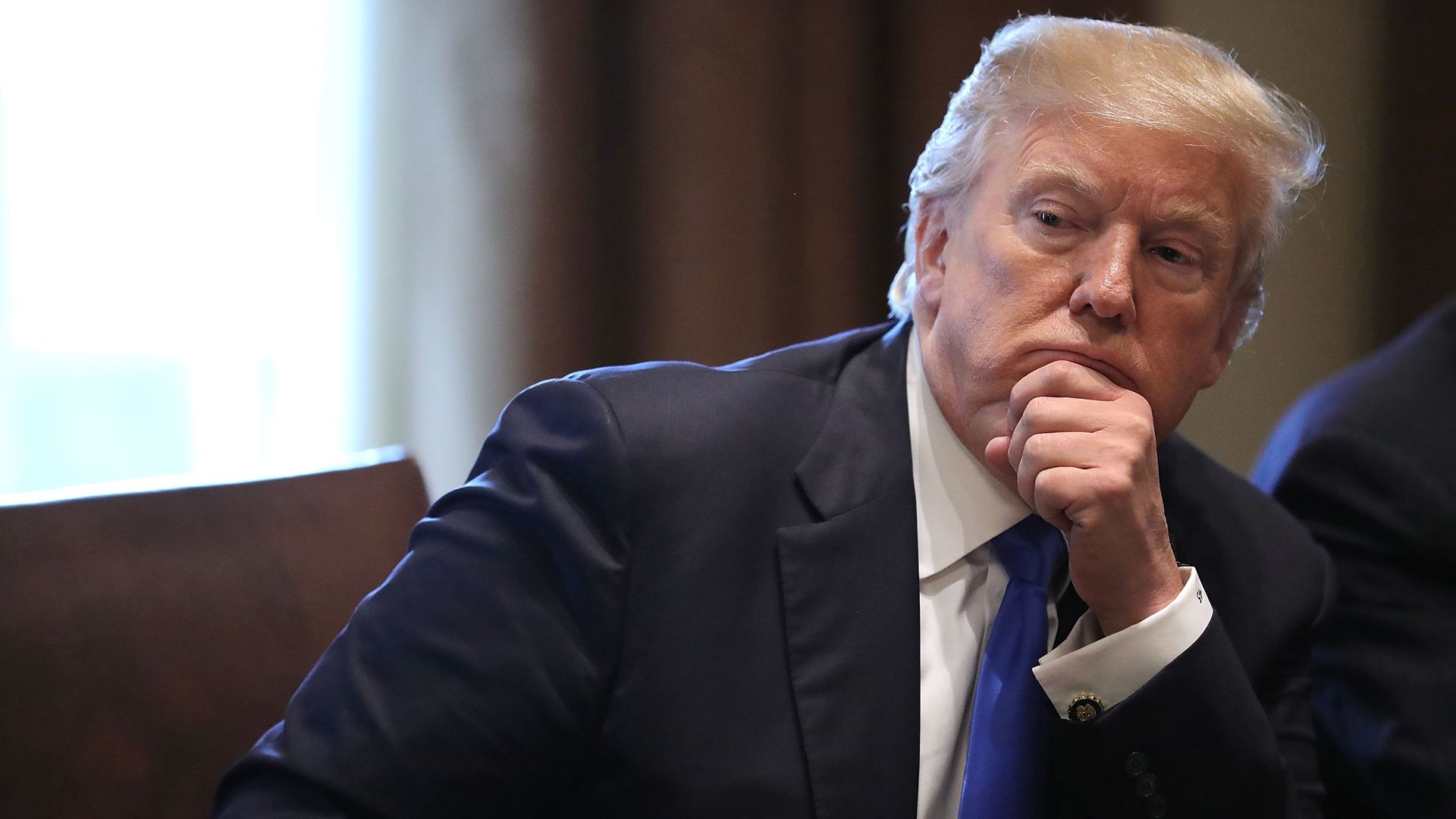 Democratic Reps. Elijah Cummings, Adam Schiff and Jerrold Nadler, who head the House Oversight, Intelligence and Judiciary committees, respectively, issued a statement Sunday warning President Trump of obstructing congressional investigations and potential witness intimidation following his comments about his former attorney Michael Cohen during a Fox News interview.
Background: Trump said that — instead of providing federal investigators "some information on the president" — Cohen instead "should give information maybe on his father-in-law, because that's the one that people want to look at" during an interview with Jeanine Pirro on Saturday. Cohen, who was sentenced to three years in prison last month, will testify voluntarily before House Oversight on Feb. 7.
Details: Cohen's father-in-law, Fima Shusterman, loaned at least $20 million to a major Chicago cab operator, who was mentioned in FBI warrants that were used to raid Cohen's home, office and hotel room last April, per the Chicago Sun-Times.
Shusterman pleaded guilty in 1993 to federal income tax fraud relating to his taxicab business in New York.
The full statement from the Democratic leaders:
"The integrity of our process to serve as an independent check on the Executive Branch must be respected by everyone, including the President. Our nation's laws prohibit efforts to discourage, intimidate, or otherwise pressure a witness not to provide testimony to Congress. The President should make no statement or take any action to obstruct Congress' independent oversight and investigative efforts, including by seeking to discourage any witness from testifying in response to a duly authorized request from Congress."
Go deeper:
Go deeper