Behind the scenes: Mass confusion on how to end the shutdown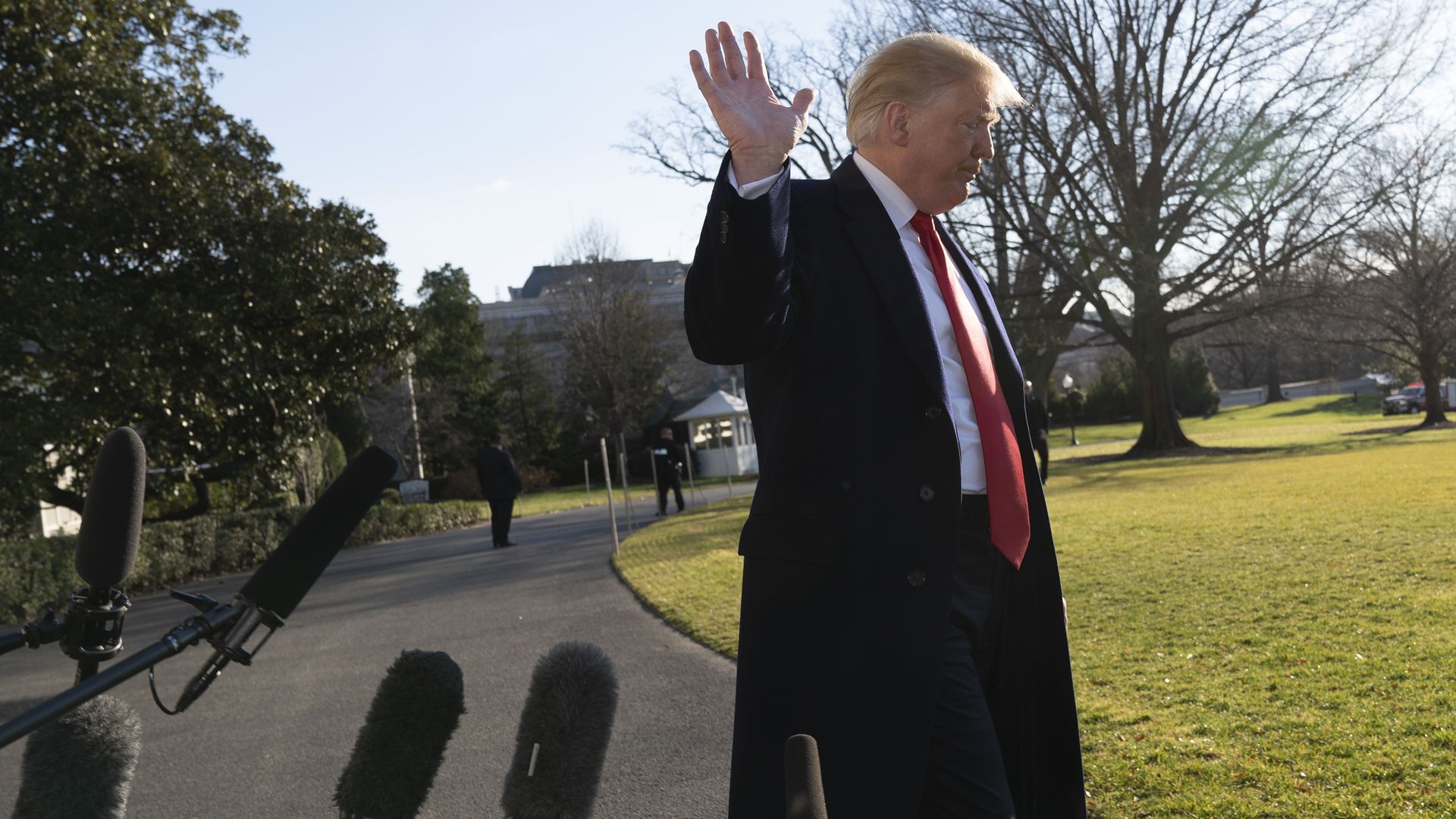 I've spent the weekend calling Trump administration and congressional sources to get a read on what's going to happen with the government shutdown. Nobody could confidently describe the exit ramp, and it seems there's no immediate end in sight.
The bottom line: The only thing everyone agreed on was that Trump is so far dug in that there's little if any chance he'll reopen the government without a concession from Democrats. "Normally at this time [in a shutdown], we know what the exit is and we're just waiting for the clear moment," said a Republican member who is in close touch with Trump. "But there isn't a clear path to an exit."
Behind the scenes: Senior administration officials have discussed inviting rank-and-file Democrats to the White House, hoping they may be willing to negotiate over funding for a barrier, according to two sources privy to the private discussions. They're planning to target freshman Democratic House members from districts Trump won in 2016.
Republican officials involved conceded to me that it's a stretch to imagine the White House can break Nancy Pelosi's strong command of her caucus. But administration officials tell me they're going to try.
A House Democratic aide emailed: "Dems have been united behind the Speaker's approach to these shutdown negotiations but look to anxious freshmen potentially becoming more vocal / public with their desire to reach compromise and get the government open. They are ready to get to work on the issues they campaigned on."
What's next? Trump has so far held off on declaring a national emergency, in an effort to tap the Pentagon, and other sources, to pay for his wall. And several senior Republican members are urging Trump, publicly and privately, not to do it.
"I would hate to see it," Wisconsin Sen. Ron Johnson, chair of the Senate Homeland Security Committee, told Jake Tapper on CNN's "State of the Union" today. "If we [declare an emergency], it's going to go to court, and the wall won't get built."
Several prominent Republican members have privately told Trump it will set a terrible precedent and give the Democrats everything they want. It will let them bash Trump as lawless and avoid taking a tough vote, one of these members told me.
Go deeper:
Go deeper