28 tennis players arrested in match-fixing scandal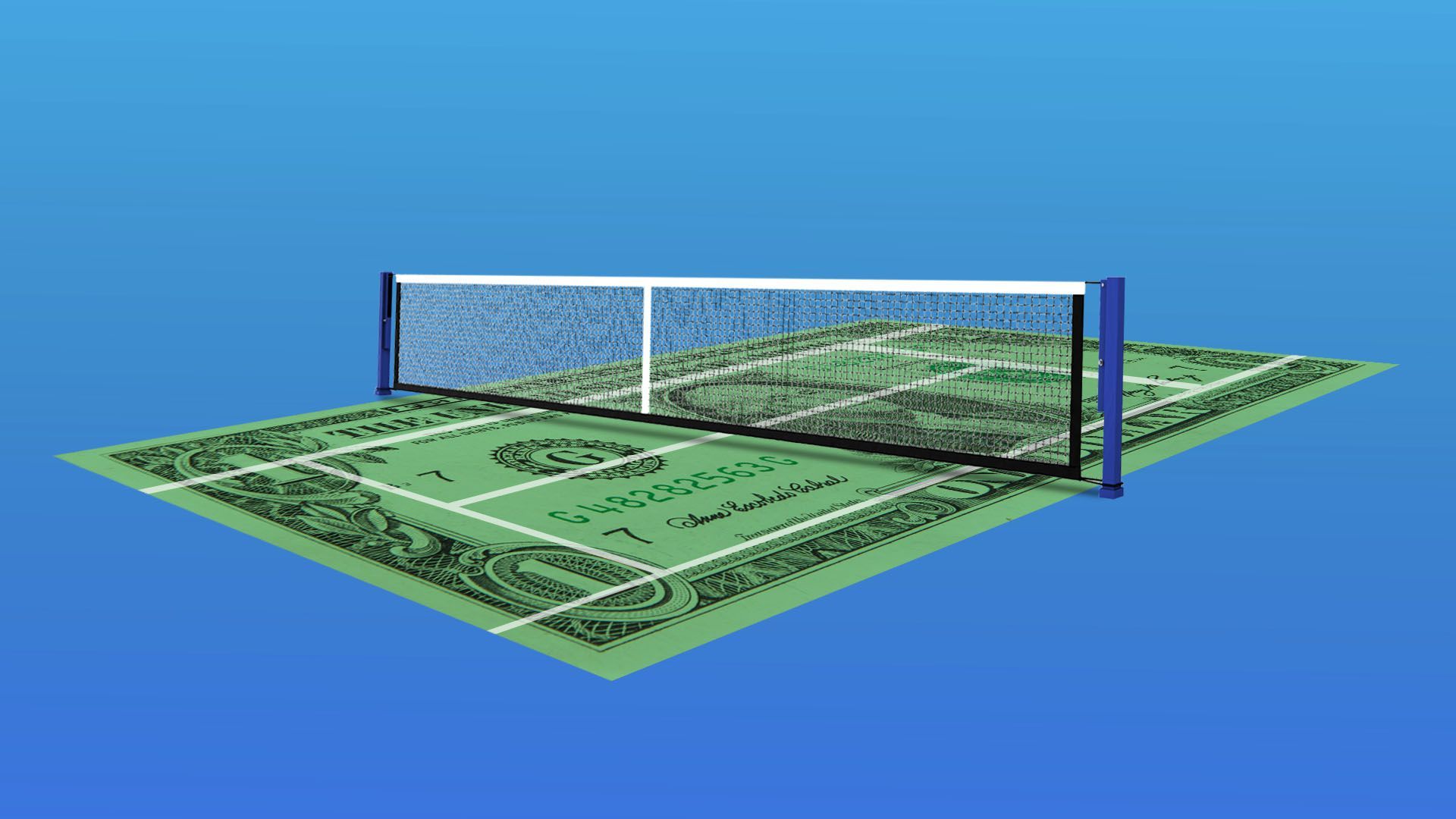 With the Australian Open set to begin on Sunday, the tennis world is now reeling from a shocking report: 28 professional tennis players, including one who participated in last year's U.S. Open, have been arrested over their involvement in a match-fixing ring.
Why it matters: A match-fixing scandal in any sport is cause for serious concern, but since this is the second time in the last 25 months that tennis is involved, it's particularly alarming — and suggests the problem could be deep-rooted enough to persist.
In December 2016, Spanish law enforcement arrested 6 low-level tennis players who allegedly received up to $1,000 per match for intentionally losing specific points or games.
Between the lines: Tennis, more so than maybe any other sport, lends itself to manipulation. For starters, it's an individual sport, so there's only one player who must act (and only one player to bribe).
On top of that, detection is difficult. (I'd imagine it's fairly easy for a pro to make an intentional hit into the net look unintentional.)
The big picture: While match-fixing has the potential to wreak havoc at all levels of tennis, thus far it has almost exclusively taken place at the lower levels of the sport where most players are dead broke.
Only 6,000 of the 14,000 players who entered International Tennis Federation Futures tournaments in 2013 earned any prize money, according to a recent study. Even worse, just 589 of them broke even when factoring in travel costs.
"Therein lies one of the reasons match-fixing is so prevalent at these lower-tier events," writes the Washington Post's Matt Bonesteel. "The prize money involved is often paltry, giving players an incentive to throw matches at tournaments in far-flung locales that few people are watching."
Go deeper