John Bolton calls Venezuela's Maduro an "illegitimate" leader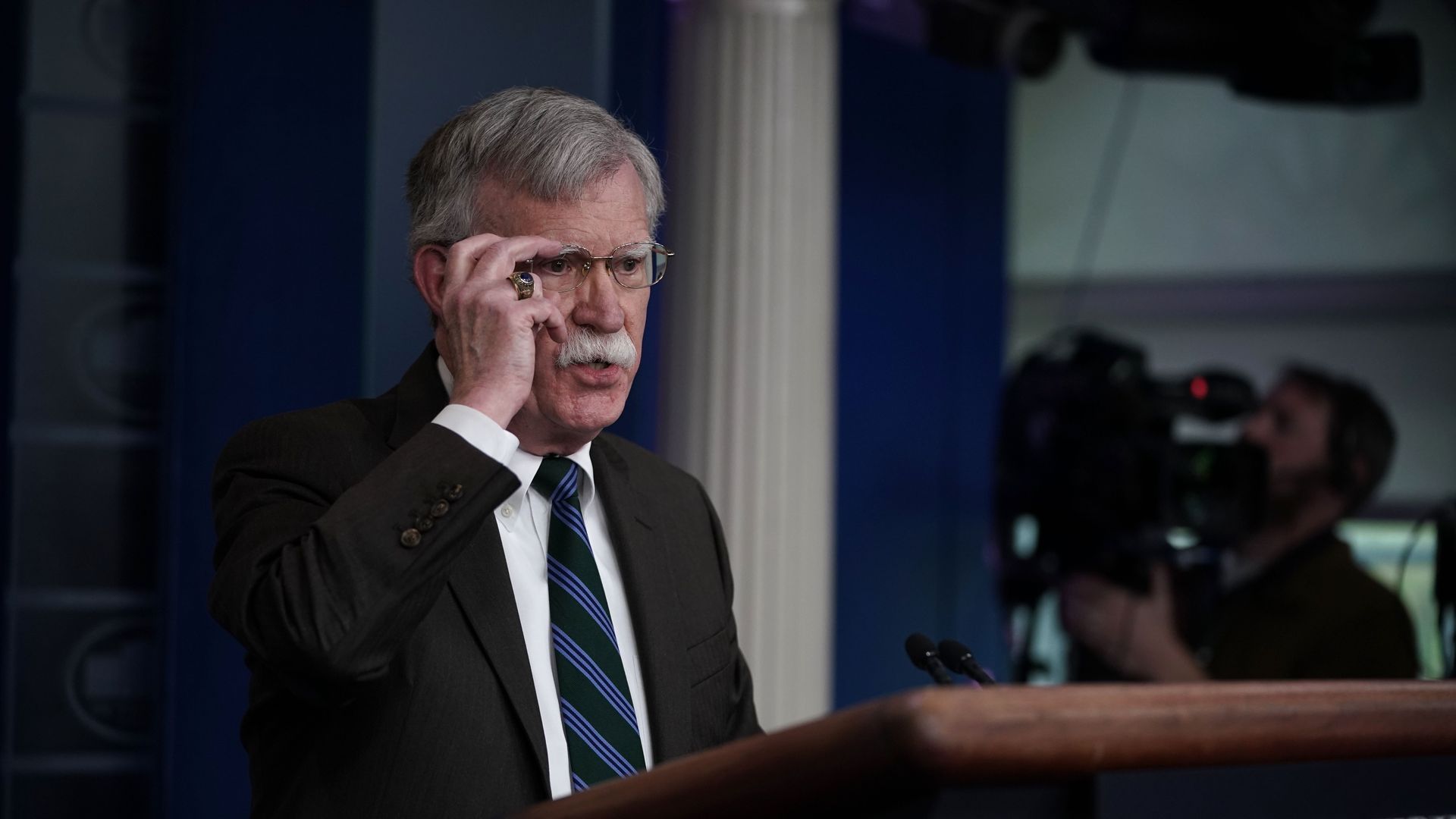 White House National Security Advisor John Bolton issued a statement Friday saying the U.S. "does not recognize Venezuelan dictator Nicolas Maduro's illegitimate claim to power."
"We hold the illegitimate Maduro regime directly responsible for the safety of all Venezuelans who cry out demanding to freely choose their leaders. We will continue to use the full weight of United States economic and diplomatic power to press for the restoration of a Venezuelan democracy that reverses the current constitutional crisis."
The big picture: Maduro began his second six-year term Thursday after winning a sham election in which he deposed or intimidated all of his legitimate challengers. His government has contributed to a massive humanitarian crisis in Venezuela, with nearly 90% of population in poverty and 3 million citizens fleeing the country as economic refugees. The U.S. joins 14 Latin American countries that have labeled Maduro's presidency "illegitimate."
Go deeper