Trump says he won't declare national emergency "right now"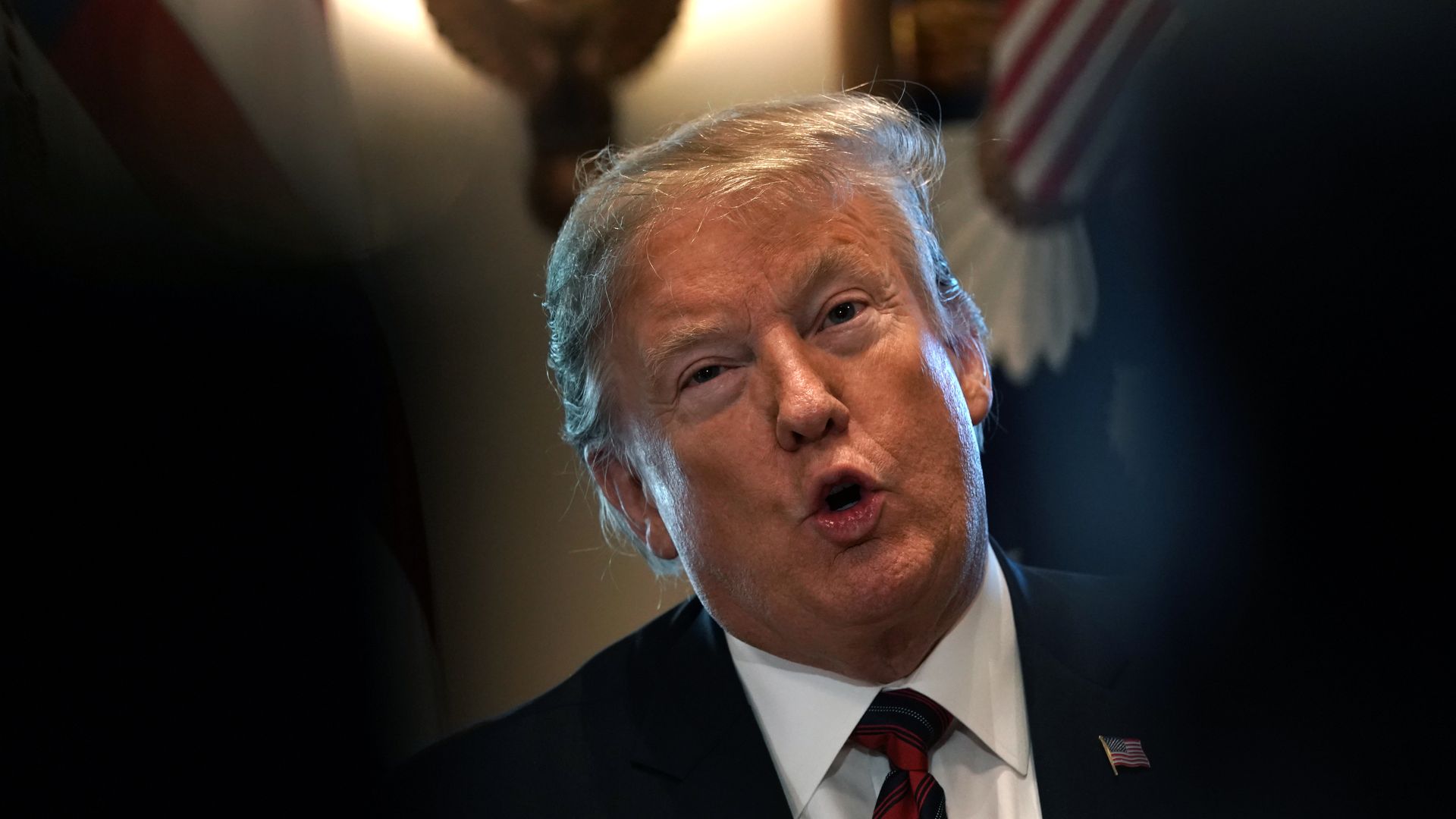 Speaking at a roundtable Friday, President Trump reiterated that he has "the absolute right" to declare a national emergency in order to secure border wall funding, but said he does not want to do so "right now" and urged Democrats to vote again.
Details: Trump admitted that if he does invoke emergency powers, the decision will likely be appealed to the 9th circuit and subsequently the Supreme Court, where "hopefully we'll win." He also said he would sign a bill passed by the House and the Senate that ensures backpay for federal workers affected by the government shutdown. The shutdown is set to break the record tonight for longest in U.S. history, with both the House and the Senate adjourned for the weekend.
Go deeper