Michael Bloomberg says he would self-fund 2020 presidential election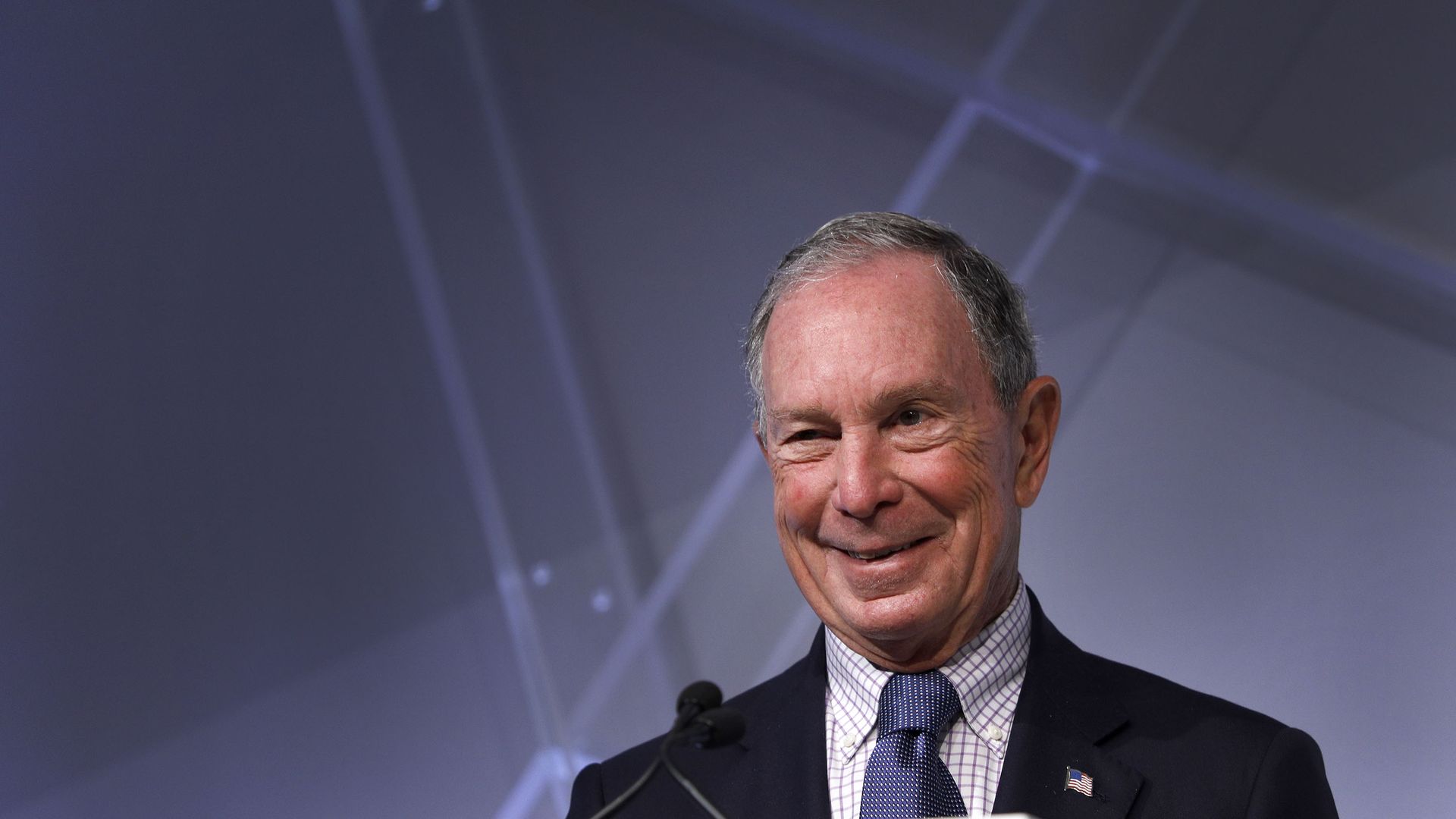 Michael Bloomberg has indicated he would self-fund a 2020 presidential campaign if he were to declare a bid, claiming his wealth would keep him from needing to curry favor with special interests
What they're saying: "I ran three times. I used only my own money so I didn't have to ask anybody what they wanted in return for a contribution," Bloomberg said in Texas, the AP notes.
More Bloomberg: "And, if I ran again, I would do the same thing. I think not having to adjust what you say and what you work on based on who financed your campaign is one of the things that the public really likes. ... I understand not everybody can be self-funded but those that can, I think, should."
Sen. Elizabeth Warren (D-Mass.), who has formed a presidential exploratory committee, has criticized the idea that the Oval Office can be "one more plaything that billionaires can buy."
Go deeper