The market is pricing in a 50% chance of recession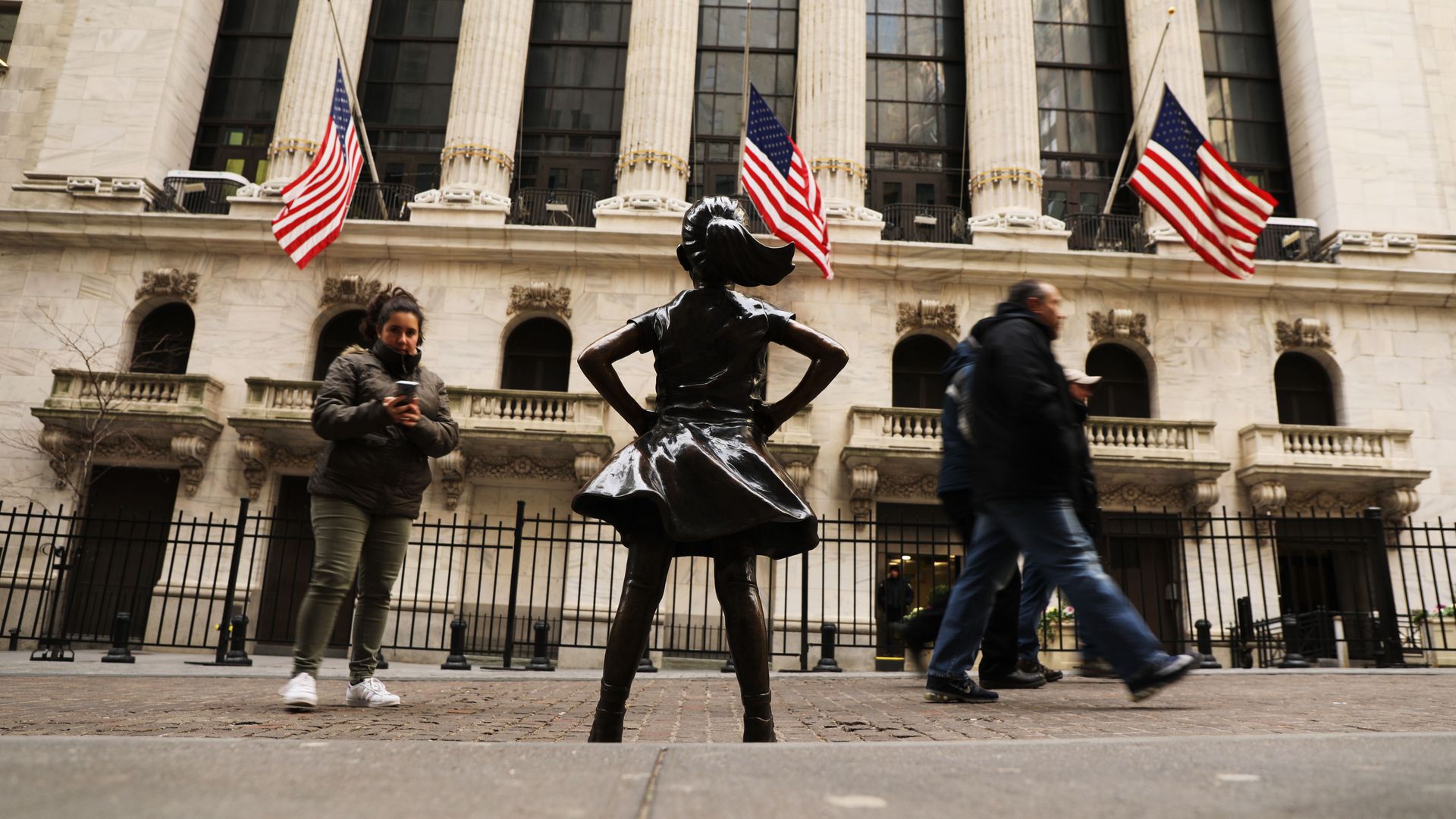 The market is showing a roughly 50% chance of a recession over the next year, according to Goldman Sachs' economic research team.
Why it matters: They watch two market measures — the slope of the yield curve and credit spreads. Both "now indicate sharply higher recession risk than a few months ago," the team noted. But the researchers added they are not sold on a recession. "In our view recession risk remains fairly low, in the neighborhood of 15% over the next year." Goldman analysts predicted the S&P 500 would finish the year at 3000 in its 2019 outlook — 500 points above where it finished 2018.
Go deeper