The case for certifying AVs before they take to the road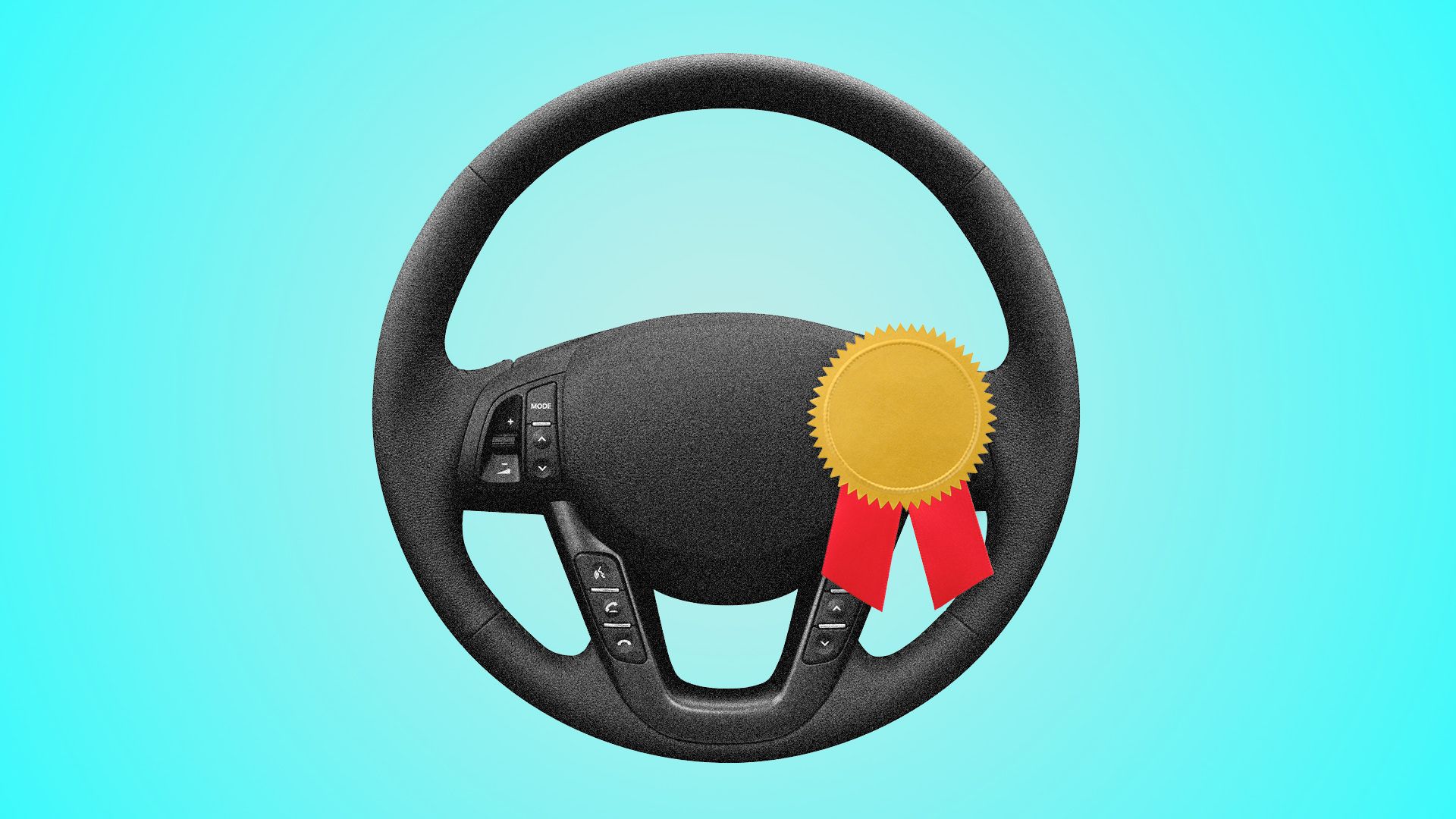 There are currently no performance standards against which manufacturers can self-certify autonomous vehicles, as they do for conventional cars and trucks. Until the adoption of such standards, one way to assess the safety of AVs would be a certification program that includes objective safety criteria, simulations, road tests, and third-party review.
Why it matters: As more AVs are tested on public roads, a third-party certification program could improve public trust, reduce the risks of injury or death, and deliver on industry safety promises — ultimately advancing the technology and its adoption.
Background: Gated certification programs — with approval "gates" to pass through at each development step — are already used to issue licenses to regular and commercial drivers, pilots and maritime operators.
Existing programs require demonstrating physical capabilities, knowledge of relevant rules, training time, experience accumulated during a trial period (as with a learner's permit), and success on a final exam.
In the case of AVs, gated certification could establish that a vehicle's software and hardware are able to drive and provide reasonable safety and protection for passengers and others on the road.
An AV operator, typically the developer, could apply for a license to operate on public roads consistent with the vehicle's level of autonomy — and within designated areas of operation, speed limitations and environmental constraints.
A panel of third-party experts, funded by fees paid to a local or federal licensing authority, could evaluate the test scenarios, simulation scope, and conformance to safety criteria.
The panel could then make an informed decision on whether or not to permit planned road tests.
Where it stands: NHTSA has proposed an AV pilot program (Note: link is not working at the moment due to shutdown), requesting ideas "to assure the safety of those activities," which could be an opportunity to set up a gated certification program.
Additionally, DOT's Automated Vehicles 3.0 guidance recommended voluntary AV developer reviews, which would include elements of a gated certification process.
Yes, but: The DOT recommendation lacked sufficient details to be an effective baseline, such as objective, publicly accepted safety standards, mandatory reviews, and authority to approve road tests.
The bottom line: A gated certification program would require AV companies to transparently demonstrate their ability to conform with objective safety criteria applicable to each development stage, until mandatory performance standards are adopted.
Jason Levine is executive director of the Center for Auto Safety, a consumer advocacy group.
Go deeper