Trump calls China "far more honorable" than Pelosi, Schumer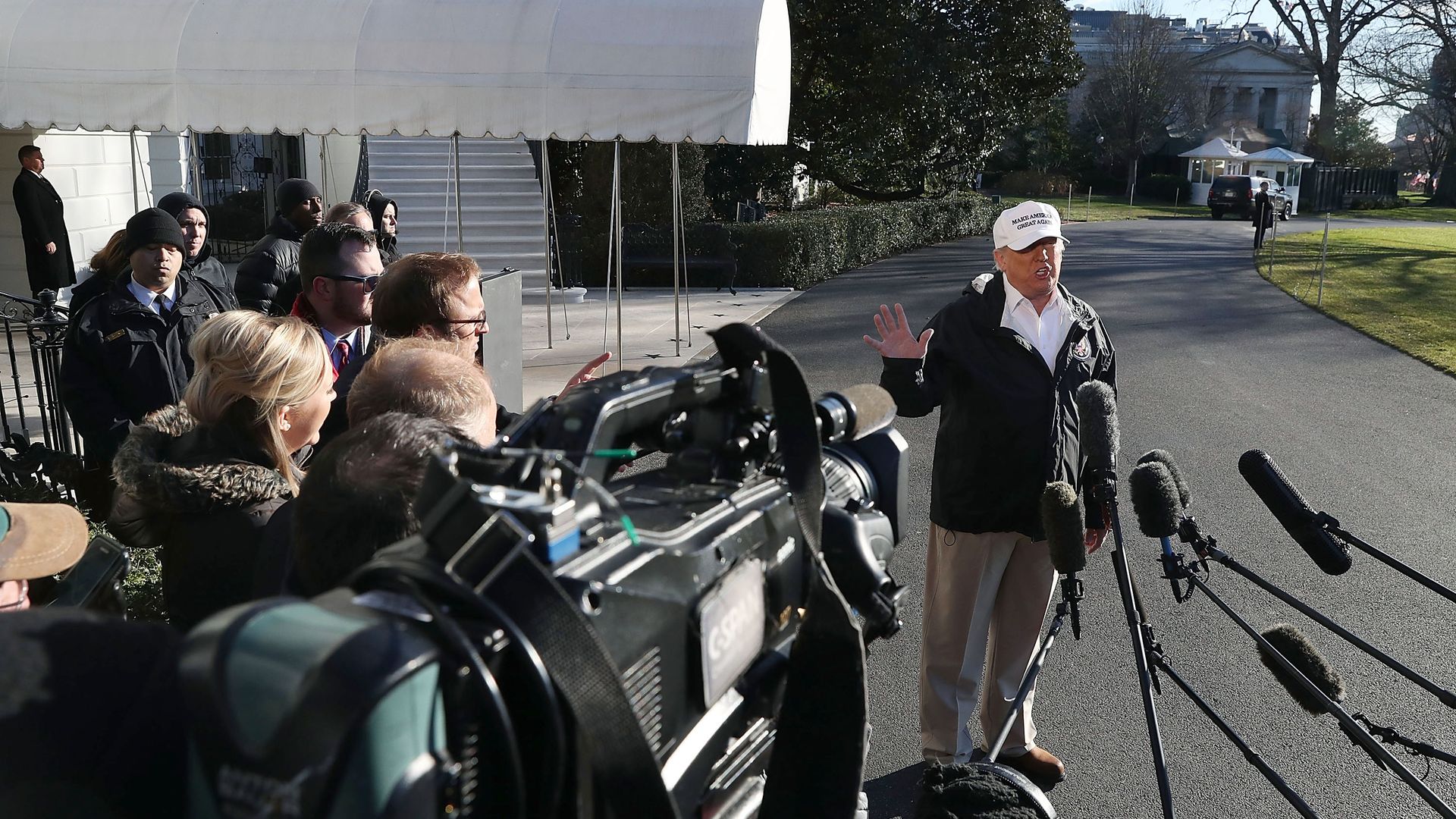 President Trump told reporters outside the White House on Thursday that he finds China, a key adversary in his ongoing trade war, "in many ways to be far more honorable" than House Speaker Nancy Pelosi and Senate Minority Leader Chuck Schumer. He added, "I think that China is actually much easier to deal with than the opposition party."
The big picture: Trump has been trying to get Pelosi and Schumer to agree to his demands for $5.7 billion to fund a border wall, but he called their latest meeting on Wednesday "a total waste of time." Meanwhile, he's spoken positively of trade talks with China, tweeting earlier this month that the U.S. is "doing well" in various trade negotiations, despite the fact that both countries just held their first talks this week since agreeing to a 90-day trade war ceasefire in December.
Go deeper: Trump is wrong on how China tariffs work
Go deeper