The Senate's plan to tackle drug prices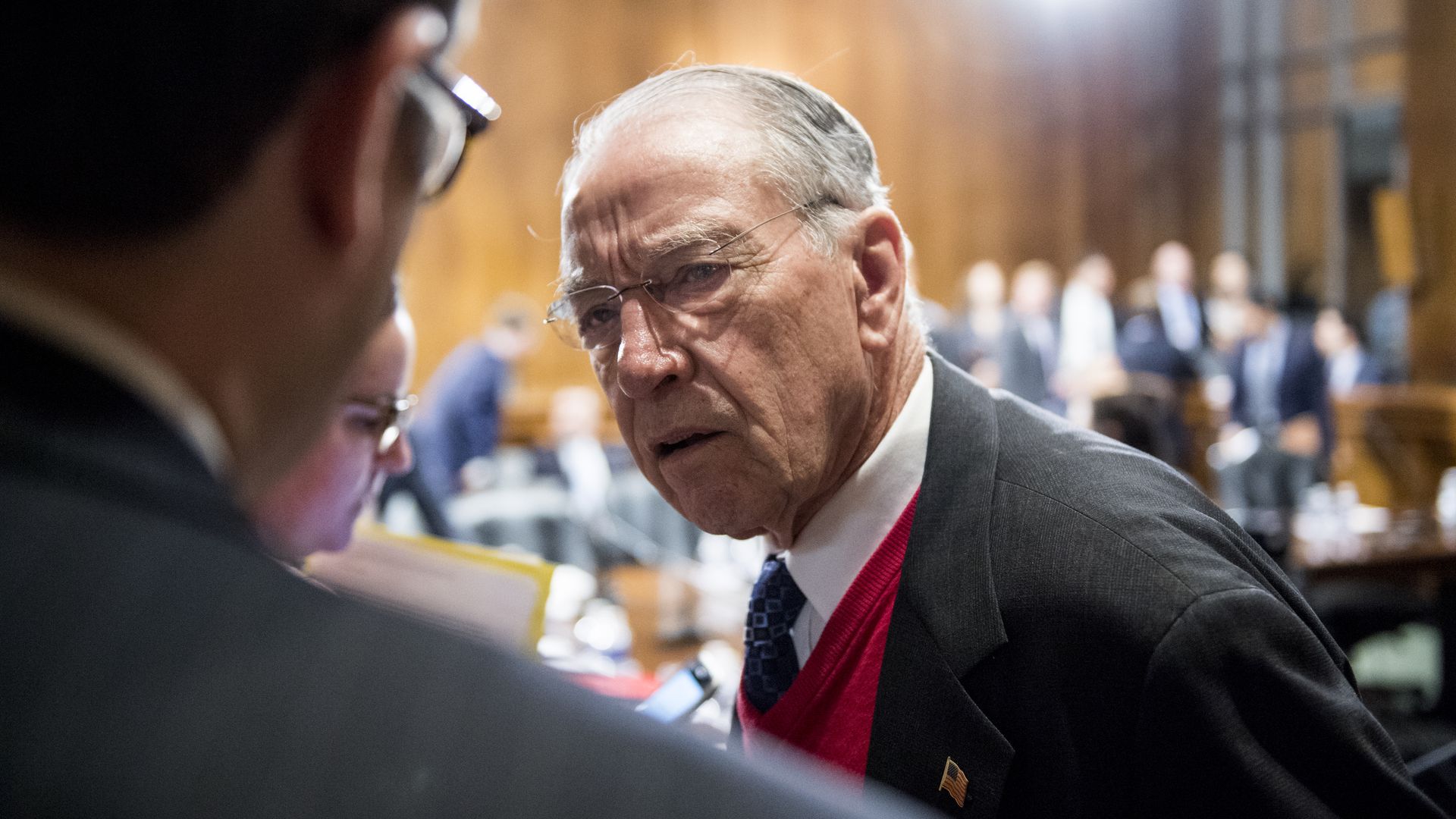 Sen. Chuck Grassley, the new chairman of the Senate Finance Committee, told reporters yesterday he has three top priorities on drug pricing.
He's targeting a bill to ban "pay for delay" settlements between brand-name and generic drug companies; the CREATES Act, which would give generics easier access to the product samples they need to develop their drugs; and a bill to let Americans import cheaper drugs from Canada.
Between the lines: Grassley isn't quite as pharma-friendly as the committee's last chairman, former Sen. Orrin Hatch. The industry opposes all three of those measures.
One bit of good news for pharma, though: Grassley said he wants to see changes to the Trump administration's proposal to base Medicare payments for certain drugs on the prices that European countries pay.
Democrats, meanwhile, are all about Trump's European-pricing plan. Sen. Bernie Sanders (I-Vt.) will introduce a similar proposal today, alongside a bill to allow drug importation and another to let Medicare negotiate directly for the cost of prescription drugs, rather than relying on third parties.
Go deeper: The drug pricing maze
Go deeper