Maduro faces mounting Western pressure as he enters second term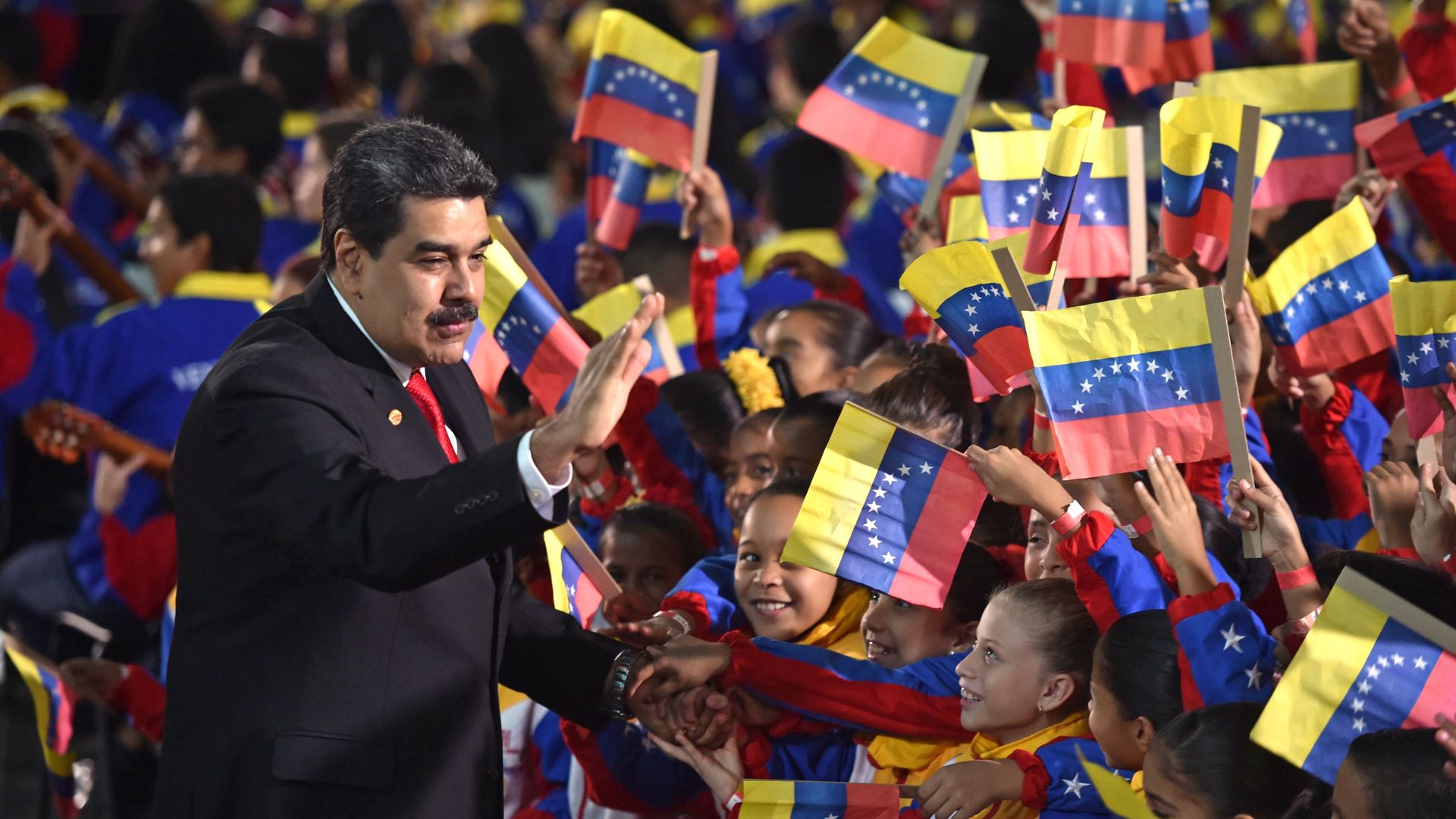 The worst may not be over for embattled Venezuelan leader Nicolás Maduro, who on Thursday was sworn into office by his rubber-stamp Supreme Court. His new term was secured through a sham electoral process and rejected by a large portion of the international community, his political opposition, and significant segments of the government's chavista political movement.
The big picture: In a sign of Maduro's further isolation from Western democratic powers, Latin American governments are rolling out financial-crime and diplomatic sanctions that target the regime hierarchy, joining Canada, the EU, and the U.S. But even this more multilateral pressure has not yet thrown Maduro completely off balance.
Background: Maduro deepened a crisis created by his predecessor, the Chavista movement's founding father Hugo Chávez, and his authoritarian rule has been defined by volatility. Former Chávez government ministers have publicly questioned Maduro's ability to pull Venezuela out of the crisis, and the expanding chorus of critics has raised questions about whether discontent with record-level hyperinflation and deepening social misery could lead to a palace coup scenario.
The inaugural ceremony also drew low levels of attendance from foreign governments. Colombia, Ecuador, Portugal, and Spain, which maintained working relations with Caracas during the preceding government, chose not to send representation. Maduro's left-wing allies still participated, while his key commercial partners China, Russia, and Turkey sent second-tier delegations.
What to watch: Trump may be reluctant to get embroiled in Venezuela's crisis, but his administration's commitment to righting the regional balance of power in Washington's favor might spur him to search for opportunities to initiate regime change in Venezuela.
Michael McCarthy is a research fellow at American University's CLALS, an adjunct professor at George Washington University's Elliott School for International Affairs, and the founder and CEO of Caracas Wire.
Go deeper