Fiat Chrysler to pay over $500 million in emissions settlement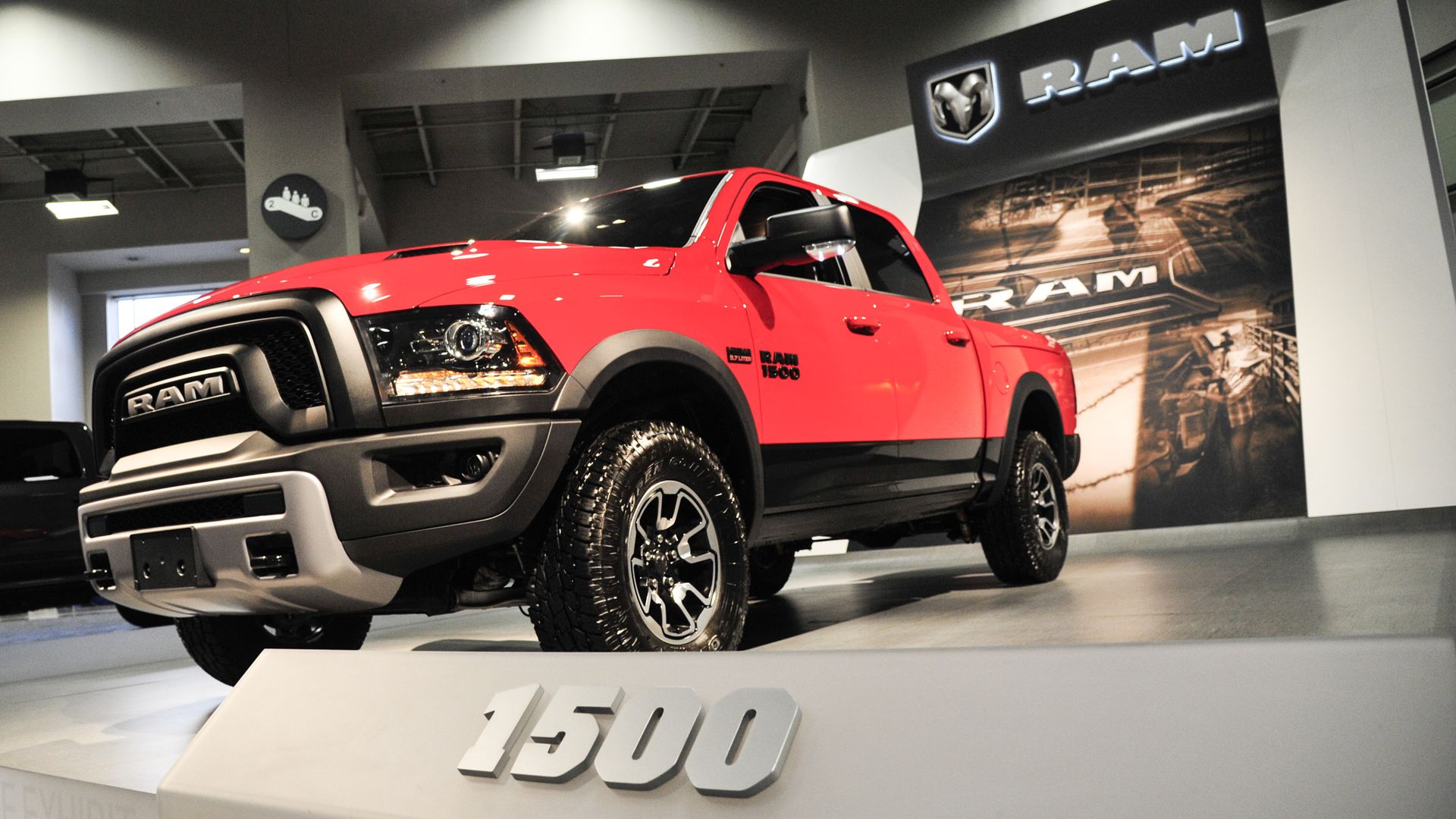 Fiat Chrysler will pay more than $500 million in a settlement announced Thursday with the Justice Department and Environmental Protection Agency over allegations that it installed software on some diesel vehicles that produced lower emissions results.
Why it matters, via Axios' Amy Harder: Following a much larger scandal at Volkswagen in 2015 that resulted in billions in fines for the German automaker, it's a reminder that vehicles' efficiency shouldn't be taken for granted. Politically, the settlement highlights a sense of continuity between the Obama and Trump administrations' enforcement actions in this area.
The big picture: The settlement does not include any admission of wrongdoing from the automaker or a reprimand from the EPA. As the New York Times notes, the U.S. government's investigation found Fiat Chrysler's actions "much less serious" than the Volkswagen scandal.
Fiat Chrysler will have to pay $305 million in civil penalties as well as dole out compensation to affected owners that could cost up to $185 million — and recall affected vehicles in order to reinstall their software. The automaker is also on the hook for a bevy of smaller civil penalties surrounding environmental and import issues.
Go deeper: 9 states team up to reduce transportation CO2 emissions
Go deeper