Canceled Taliban talks bode ill for peace prospects in Afghanistan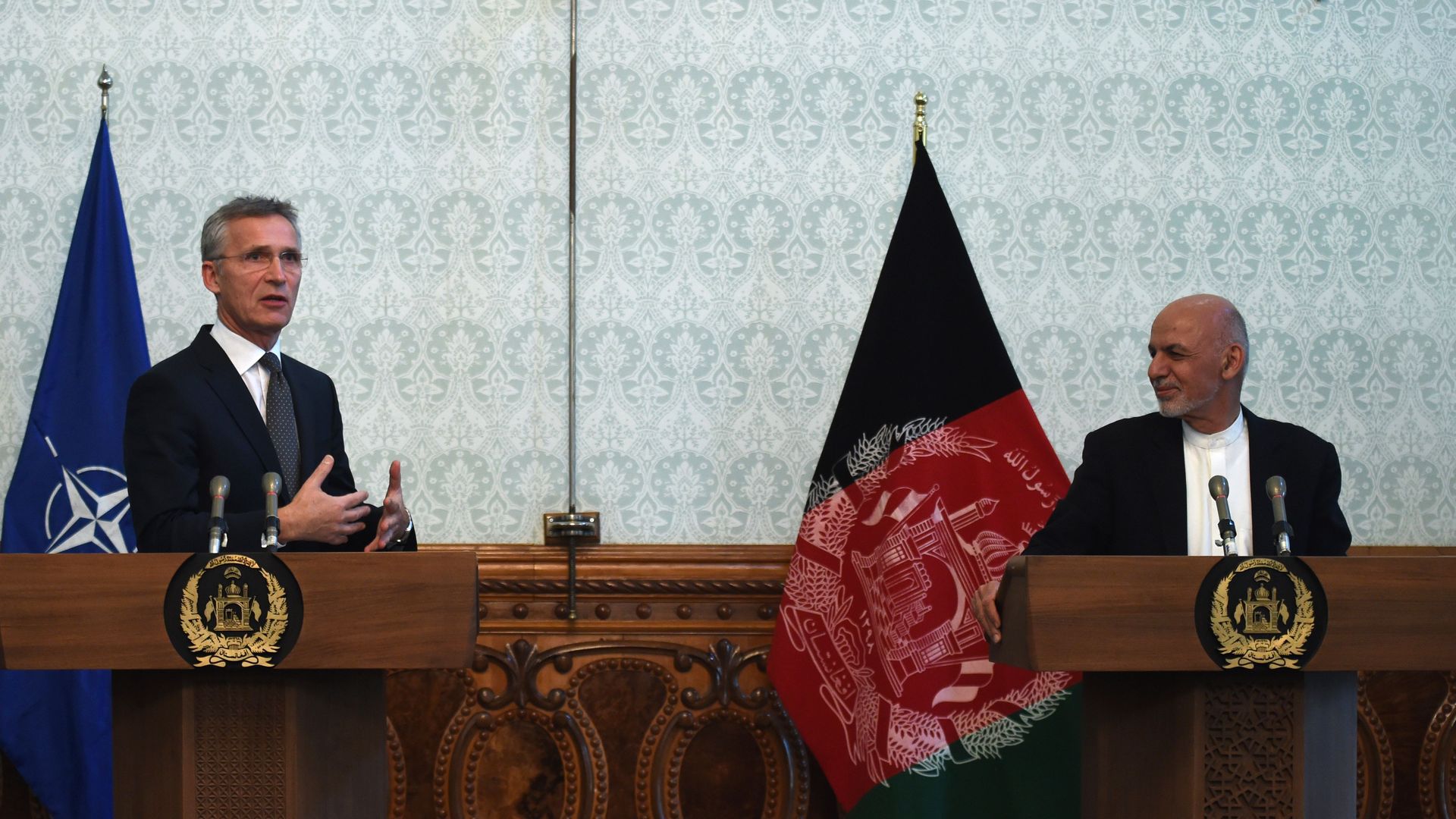 The Taliban canceled its scheduled peace talks with U.S. officials this week in Qatar, following an encouraging meeting between senior U.S. and Taliban representatives in the UAE several weeks ago. The Taliban objected to Washington's desire to include Afghan officials in this round, who were not present at the last meeting.
The big picture: The cancellation underscores the daunting challenge of launching peace talks in Afghanistan. The Taliban refuses to talk to Kabul until Washington reaches a deal with the insurgents on the departure of U.S. forces. Washington has expressed a willingness to discuss the troop issue with the Taliban, but it also wants Kabul to talk to the Taliban as soon as possible to ensure that the Afghan government isn't written out of the script of its own reconciliation process.
Independently of the peace process, President Trump intends to remove several thousand soldiers from Afghanistan, which risks depriving Washington of leverage in the talks and giving the Taliban flexibility — including the freedom to back out of meetings that don't serve its interests. In fact, impending U.S. troop withdrawals leave the Taliban little incentive to engage with the U.S., as it could soon get the troop departures it wants without having to enter talks at all.
Washington's struggles to cooperate with Pakistan and Afghanistan are well known, but Iran is another challenging regional actor. The Taliban's cancellation of the talks came soon after a Taliban delegation visited Tehran, suggesting that Iran may have encouraged the insurgents to back out to spite its U.S. rival.
The bottom line: U.S. officials won't want the Taliban snub to deter their reconciliation efforts, but it's a reality check that can't be ignored.
Michael Kugelman is deputy director for the Asia Program and senior associate for South Asia at the Wilson Center.
Go deeper