12 House Republicans break with Trump to reopen government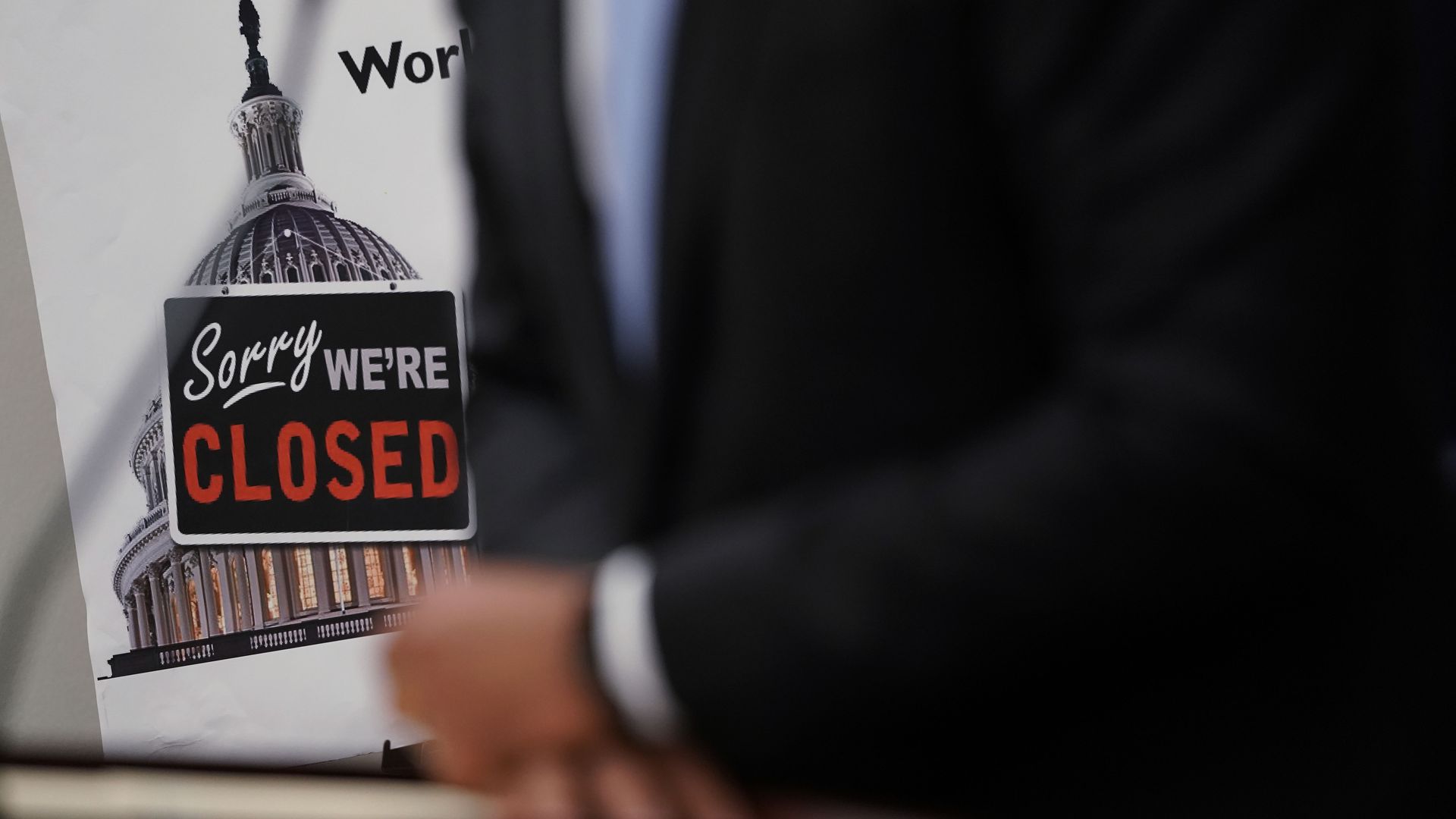 The House approved two appropriations bill Thursday to reopen the Departments of Transportation, Housing and Urban Development, Agriculture and other agencies.
Why it matters: 12 Republicans broke with GOP leadership and President Trump to fund HUD and the Department of Transportation, while 10 voted to approve the agriculture appropriations bill. On Wednesday, only eight House Republicans voted to reopen the government, suggesting that pressure is mounting on the GOP to do something to end the 20-day stalemate.
The agriculture measure would help fund the government's food stamp program (SNAP) and the FDA, which has suspended routine inspections of food because of the shutdown.
Neither of the two bills are likely to pass the Senate, where Majority Leader Mitch McConnell has said he won't bring a vote on any package that won't be supported by Trump.
The 12 Republicans who voted to reopen HUD/Transportation:
Rodney Davis (Ill.)
Brian Fitzpatrick (Penn.)
Jaime Herrera Beutler (Wash.)
Will Hurd (Tex.)
John Katko (N.Y.)
Peter King (N.Y.)
Adam Kinzinger (Il.)
Chris Smith (N.J.)
Elise Stefanik (N.Y.)
Steve Stivers (Ohio)
Fred Upton (Mich.)
Greg Walden (Ore.)
Go deeper: 3 Republican senators want to reopen government without a border deal
Go deeper