Tim Cook says Apple will bolster health offerings this year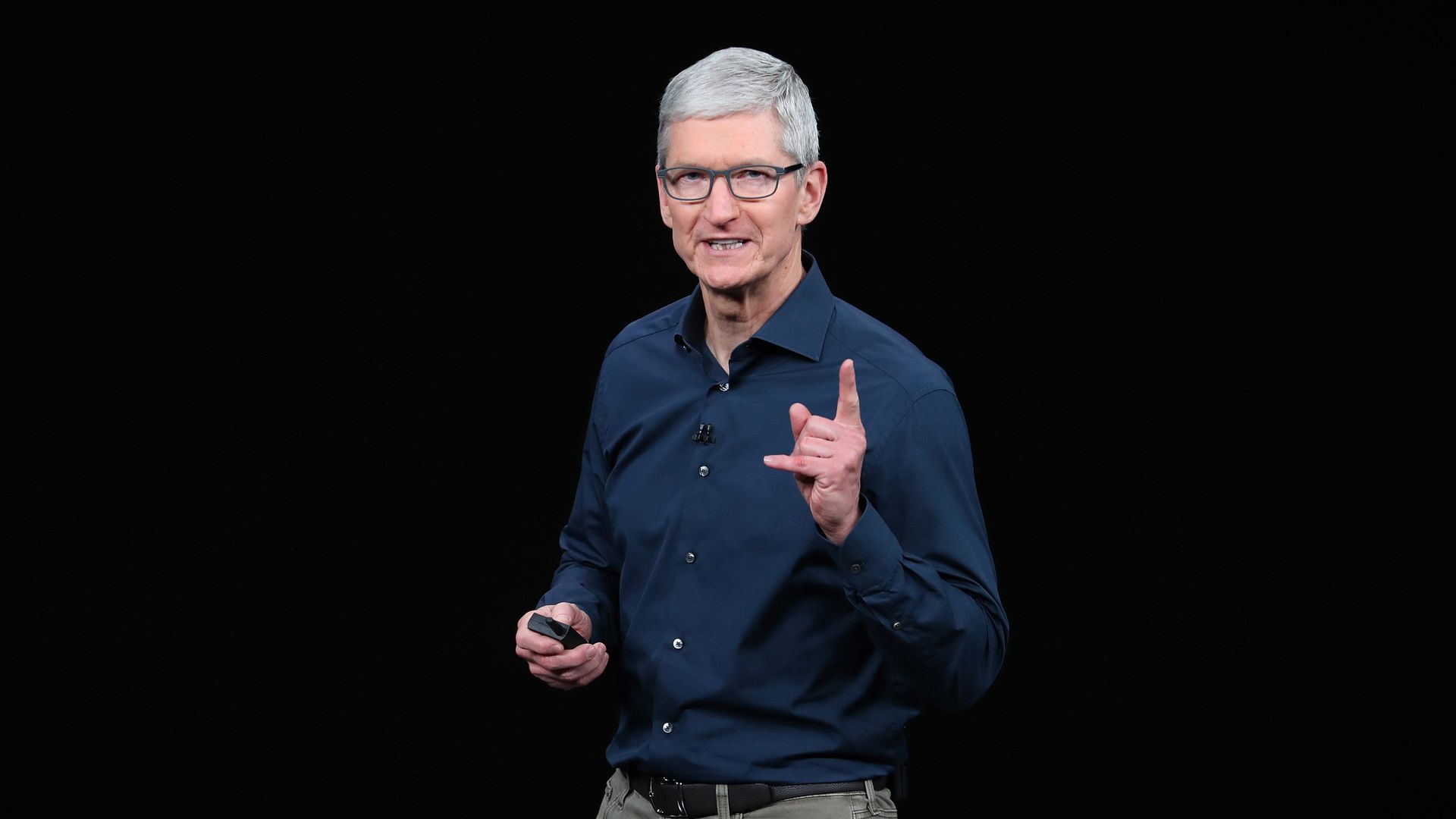 Apple CEO Tim Cook told CNBC on Tuesday that the company will roll out more services to its growing healthcare footprint this year, adding that health will be the tech giant's "greatest contribution to mankind."
The big picture: Though Cook didn't offer any specifics, the company has recently been investing in health and wellness programs through the Apple Watch, adding features that can monitor users' heart rates and detect falls. Apple has also hired dozens of doctors, an indication of its broader health care aspirations.
Other highlights:
Cook reiterated to CNBC that the economic slowdown in China contributed to Apple's revenue warning last week, but said that he believes the downturn is temporary and that he has heard "some very encouraging words" about a possible U.S.-China trade deal.
Cook also said that Apple has not been in "any settlement discussions" with chipmaker Qualcomm since the third quarter of 2018.
P.S. The Wall Street Journal reported Tuesday that Cook received a 22% pay raise in fiscal 2018 after Apple blew past its sales and profit goals, bringing his annual compensation to $15.7 million.
Go deeper: Apple's expanding health lab
Go deeper