MPs deal another blow to Theresa May's Brexit plan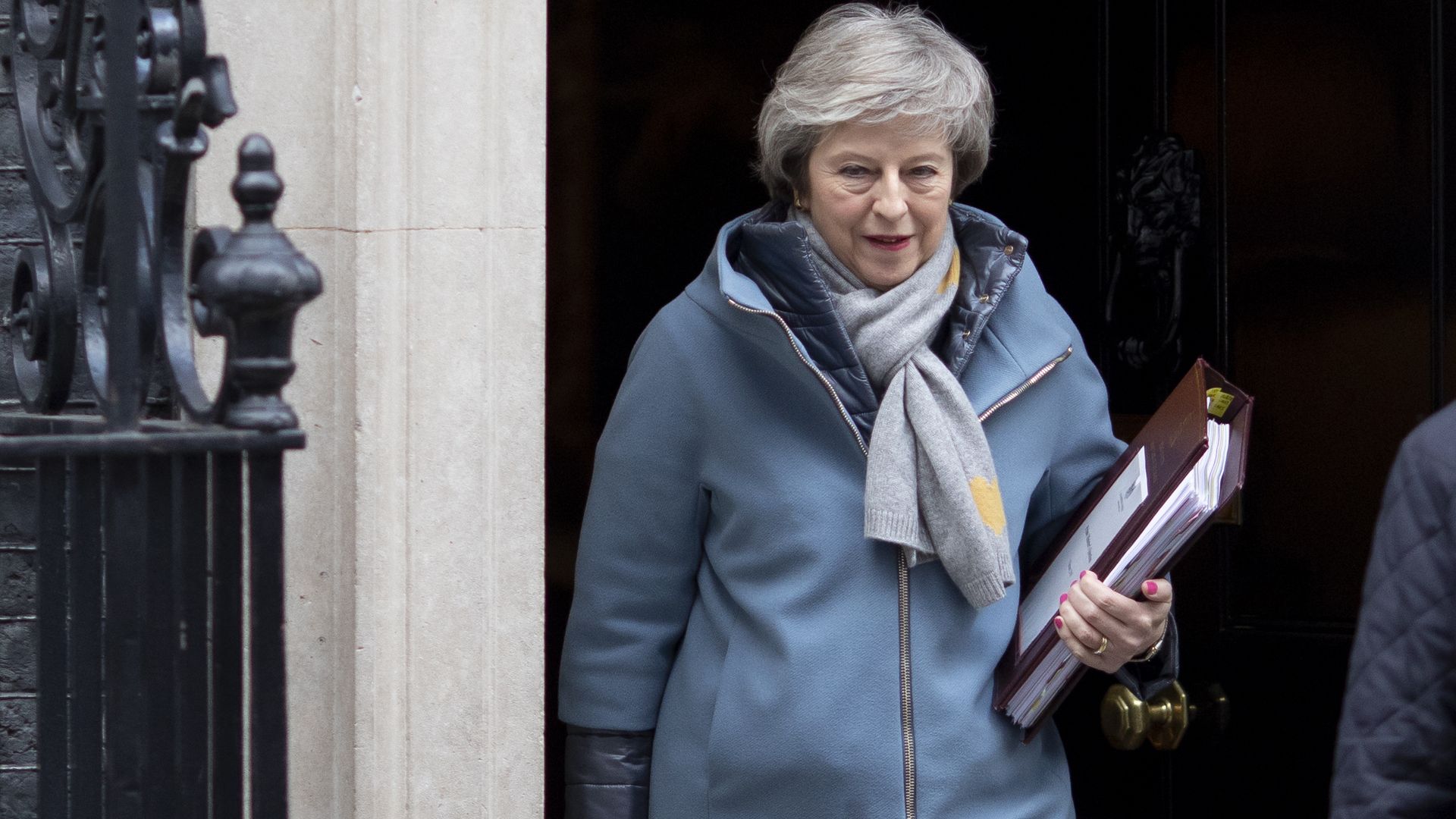 British Prime Minister Theresa May lost a key vote in Parliament on Wednesday, forcing her to offer a Brexit "plan B" within three days should the deal she secured with the EU fail in Parliament next week, per the BBC.
Background: May's deal looked set to be voted down last month, but she postponed the vote, hoping that fears of a potentially catastrophic "no deal" Brexit would rally support for her unpopular plan. Both the opposition Labour Party and a portion of her Conservative Party are demanding that she rule out the possibility of "no deal," and they teamed up to defeat her today. Labour says it will table a motion of no confidence in May's government if she loses next week's vote.
Go deeper: Theresa May fights for her Brexit deal, and her political future
Go deeper