Mnuchin to brief lawmakers on lifting sanctions for Russian oligarch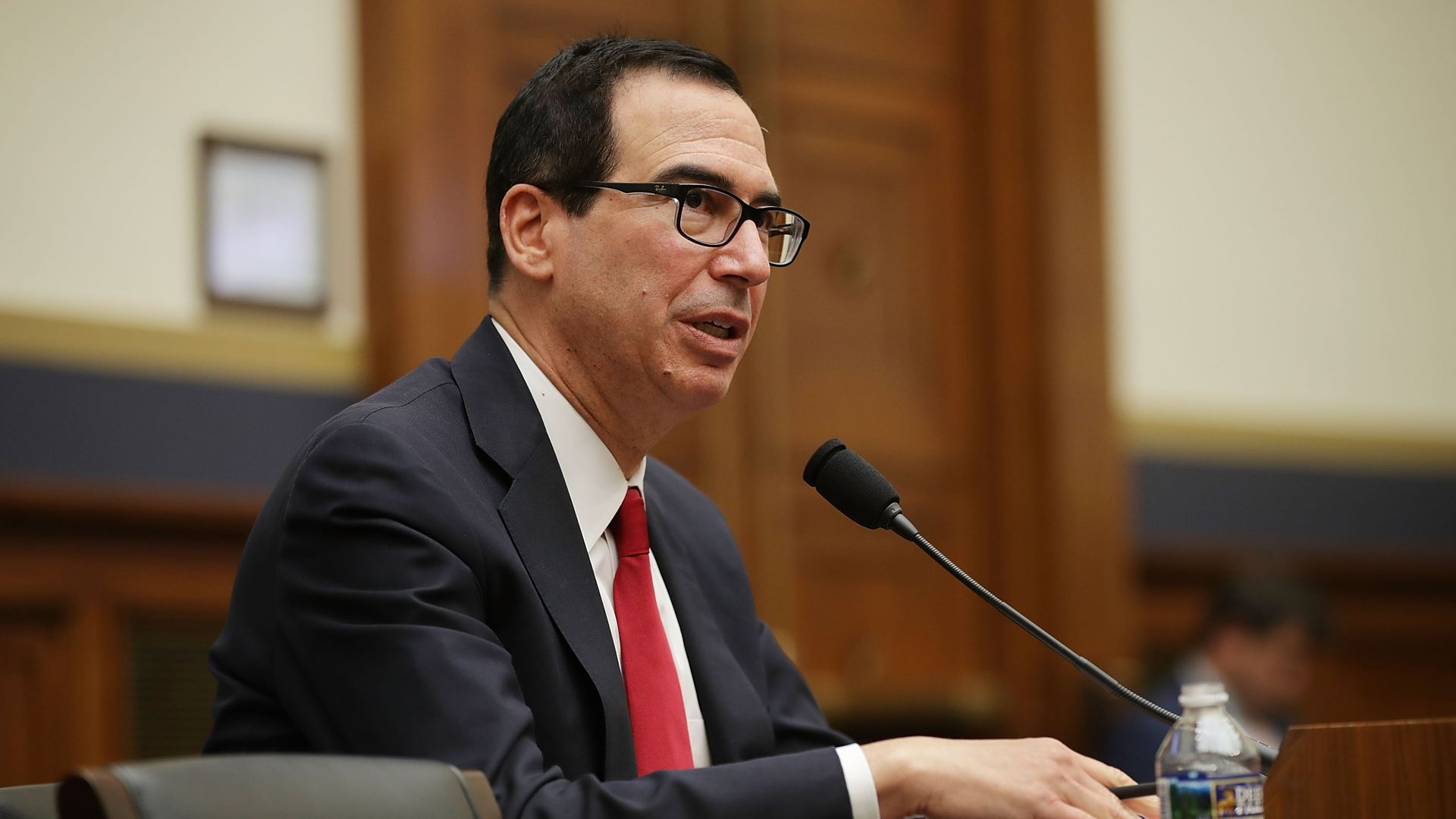 Responding to demands from seven House committee chairs, Treasury Secretary Steve Mnuchin will brief House lawmakers in a classified setting Thursday about why the administration has elected to lift sanctions on companies linked to Russian oligarch Oleg Deripaska, Politico reports.
Why it matters: Deripaska, an aluminum magnate with close ties to the Kremlin, previously employed President Trump's former campaign manager Paul Manafort. The Washington Post has reported that Manafort — who was at one point $10 million in debt to the Russian oligarch — offered Deripaska "private briefings" at the height of the 2016 presidential campaign.
Go deeper