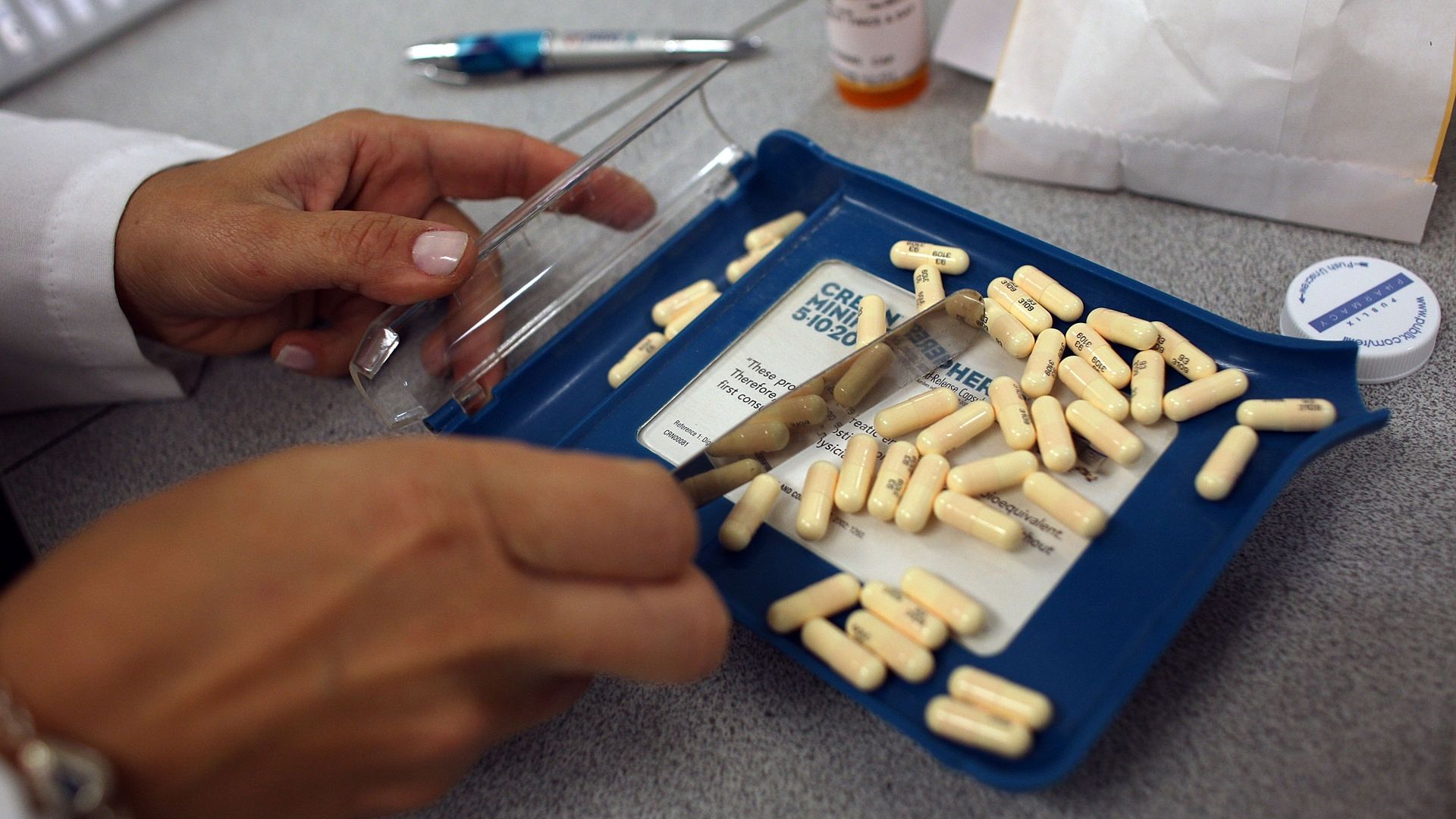 The health care industry spends roughly $30 billion per year on marketing, according to a new study published in the Journal of the American Medical Association. That's about a 70% increase over the past 20 years.
By the numbers: Marketing to doctors makes up the biggest share of promotional spending, but direct-to-consumer advertising is growing the fastest. And pharmaceutical companies are by far the biggest spenders.
Drug companies spent $20 billion on marketing to health care professionals in 2016, mostly to provide free samples of their products.
Pharma companies spent another $6 billion on marketing to consumers.
The number of ads has also skyrocketed. Drug companies paid for 4.6 million total ads, including 663,000 TV commercials, in 2016, up from just 79,000 total ads in 1997.
Hospitals, clinics and other health providers spent a total of roughly $3 billion on direct-to-consumer advertising.
Why it matters: Some critics don't believe direct-to-consumer drug advertising should even be legal (the U.S. and New Zealand are the only countries that allow it), and those billions are baked into the prices we pay for drugs, hospital care and other services.
Realistically, though, there's no reason to expect promotional spending to slow down, especially as the pharmaceutical industry shifts toward more expensive biological therapies. Those drugs are already making up a bigger share of all industry advertising, according to the paper.
Go deeper: Your fever could lead to targeted marketing
Go deeper