Early stage AVs could make car-sharing companies more efficient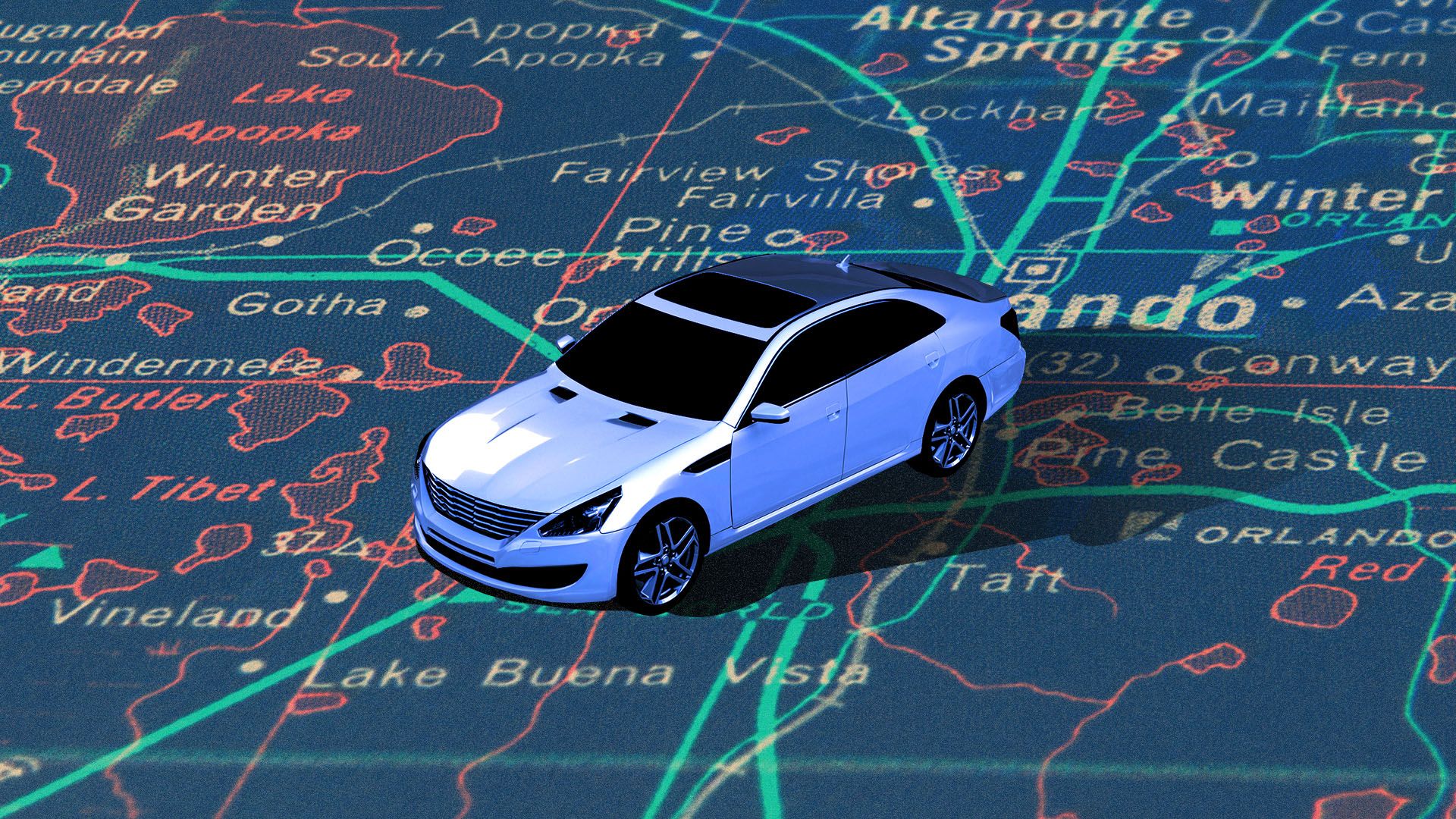 Today's AVs aren't ready to drive themselves in all situations, but they could be enlisted to make traditional car-sharing services more efficient.
Why it matters: Companies like Zipcar and Car2Go could lower their operating costs and edge into the autonomous driving world by using early-stage AVs to navigate between rental customers. And every mile driven by a person would still be a mile the AV learns, helping to map roadways.
Background: Current AVs are not ready for full autonomy (the robo-taxis in Waymo's Arizona service, for example, reportedly avoid highways and sometimes require human assistance). But they do, hypothetically, have the capability to travel autonomously over short distances.
Early-stage AVs could potentially be deployed by traditional car-sharing companies to drive themselves between customers, who would then take the wheel. The cars could take less direct routes when needed to avoid challenging driving scenarios.
Operating the AVs autonomously only when there isn't a passenger inside delays negotiating certain trade-offs between safety and comfort, like AVs' propensities to brake suddenly and take roundabout routes to stick with mapped out roads.
Once in the car, the customer would drive, with the help of any advanced sensor and safety systems in place, while allowing the car's AI to learn from the customer's driving.
Details: This model could bring additional benefits to car-sharing services and their customers.
They could redistribute themselves in anticipation of demand patterns, reducing wait times and increasing vehicle use.
They could potentially be safer, too, thanks to more sophisticated sensor technology than today's standard safety equipment.
AVs could also park in low-cost areas and drive themselves to maintenance centers, reducing both labor and parking costs for car-sharing operators.
Yes, but: With the industry racing for full automation, there has been little discussion of possible applications of partial automation, which would require careful consideration of liability, the conditions in which an AV should operate autonomously, including weather, traffic, and location. 
Gordon Bauer is a National Science Foundation Research Fellow in the Energy and Resources Group at UC Berkeley.
Go deeper