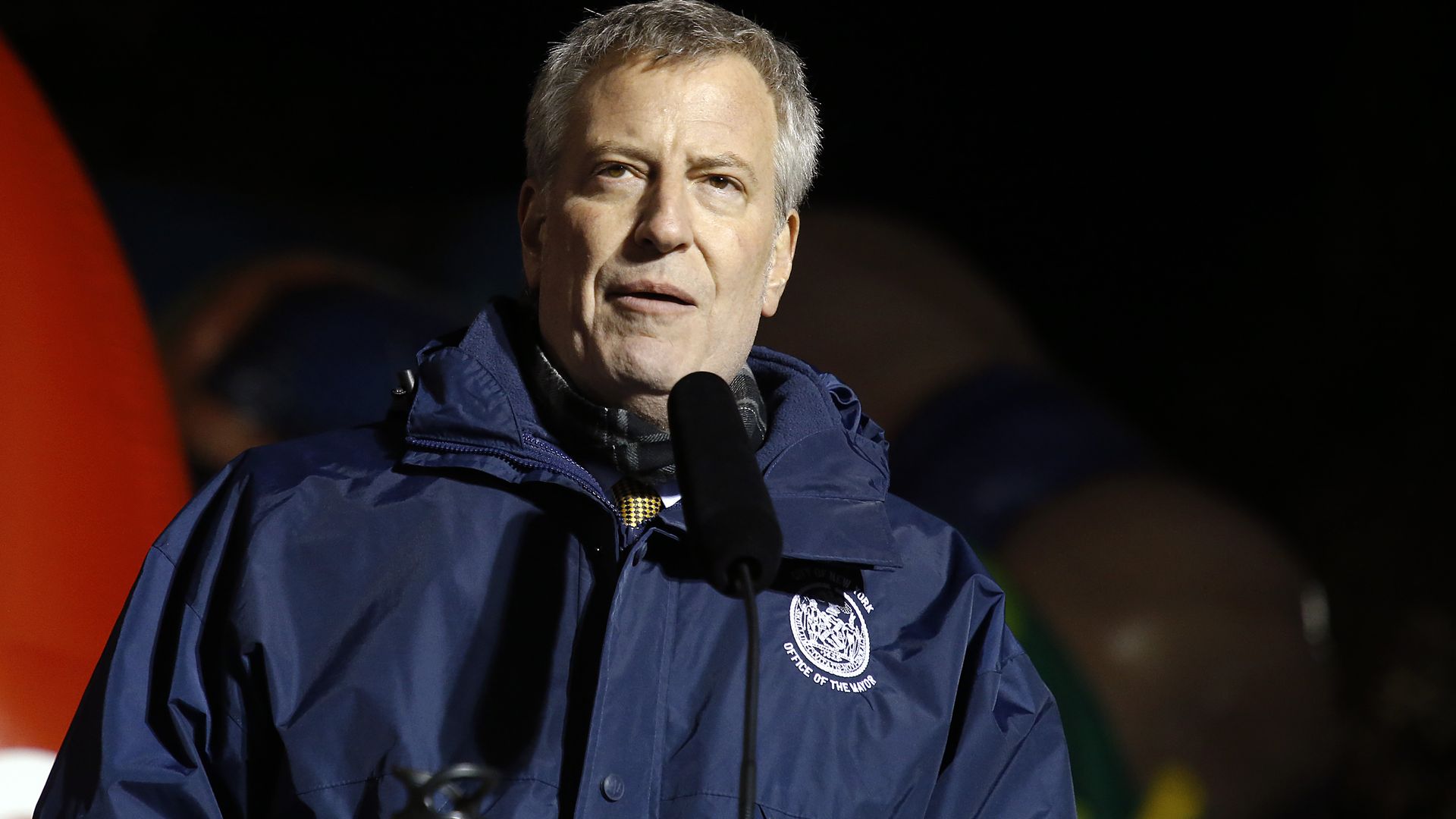 State and local Democrats are embracing a bigger role for public insurance programs — or at least, they want to be seen as embracing a bigger role for public insurance programs.
Driving the news: New York City Mayor Bill de Blasio put together an extensive media rollout yesterday for what he billed as a revolutionary plan to "guarantee health care for every New Yorker," through a locally run public option.
Washington state Gov. Jay Inslee also announced his own plan for a statewide public option.
A day earlier, California Gov. Gavin Newsom called for expanding the Affordable Care Act's premium subsidies in his state.
Democrats in Colorado's legislature are also eyeing a public insurance option.
A handful of other states — most notably New Mexico — are also expected to look seriously at Medicaid buy-in proposals this year.
Yes, but: Some of these plans aren't as Earth-shattering as they may seem.
De Blasio's pitch, for example, largely seems to either extend or simply reiterate the availability of existing programs.
Details about Inslee's proposed public option are also patchy.
The big picture: The political calculus here is a lot more clear than the policy. If you're a Democrat, especially a progressive Democrat, especially a progressive Democrat with at least some national profile or ambition, you want to be on the side of expanding access to public insurance programs.
This is an echo of "Medicare for All" — a popular political alignment with a whole lot of policy debates and decisions still to come.
But having some work left to do on policy isn't the end of the world.
States' efforts to set up new programs, or to expand access to Medicaid, will help inform a lot of future decisions about what's most effective and most politically feasible.
That will shape other states' efforts, as well as the 2020 campaign.
Go deeper: Newsom wants to expand ACA subsidies in California
Go deeper