The rich Spanish soccer team stymied by tradition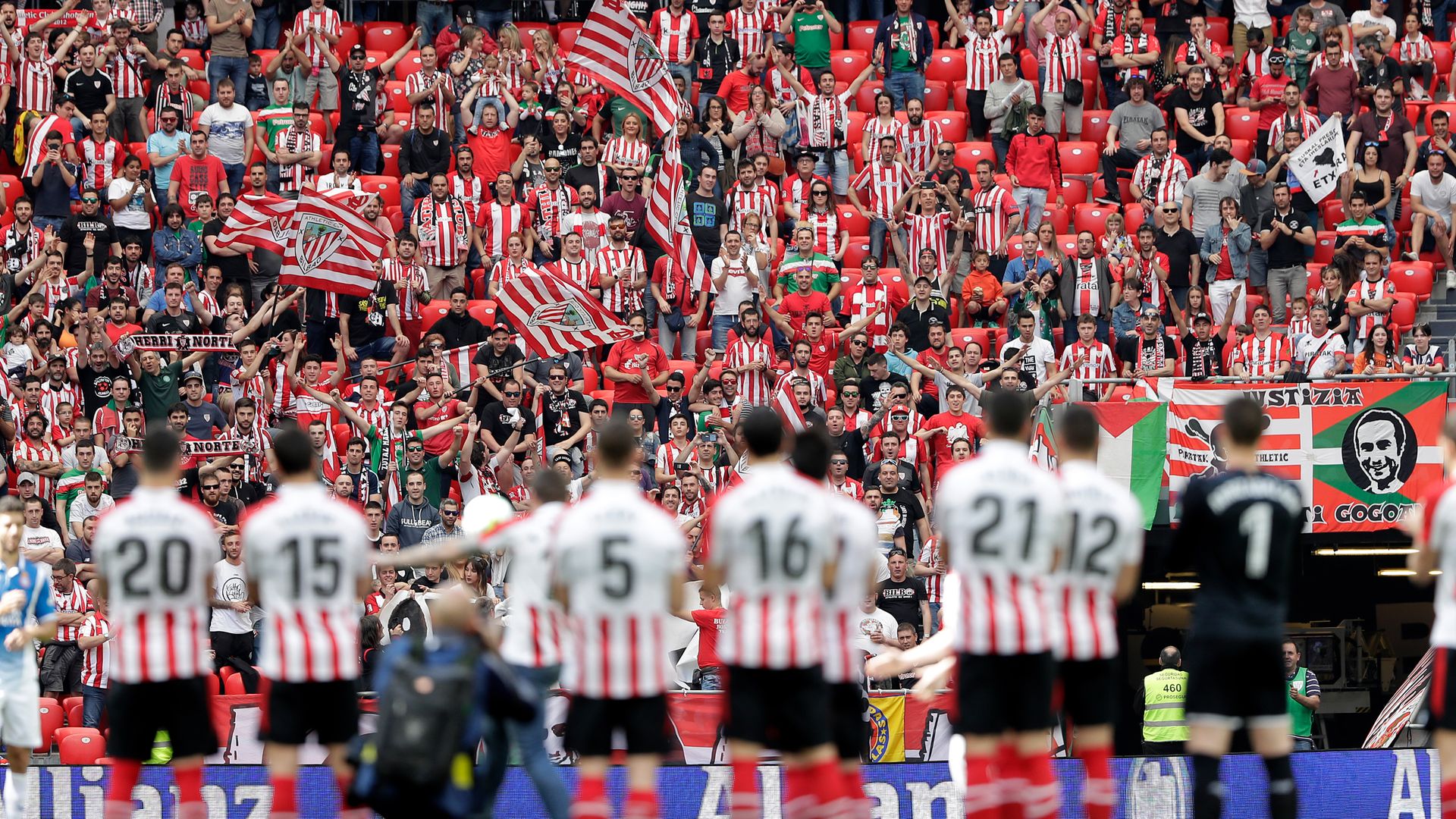 Europe's midseason soccer transfer window just opened, giving clubs at the top of the table one last chance to splurge on talent — and clubs at the bottom of the table one last chance to improve and avoid relegation. One of the latter clubs is former Spanish powerhouse Athletic Bilbao, which finds itself in 17th place (out of 20) in Spain's top league, La Liga.
The intrigue: Bilbao is flush with cash (200 million euros in reserves) and could certainly use some new talent, but unlike almost every team it competes against, the club has strict rules about who that money can be spent on.
"[Bilbao] is a throwback," writes the NYT's Tariq Panja. "Tradition dictates that it can only field players who were born [or raised] in the Basque Country — territory that includes seven provinces that stretch from northern Spain into France."
"[W]ith its flush coffers and narrowed options, [Bilbao] has become soccer's poor little loaded club."
The big picture: Bilbao has been a member of La Liga since its inception in 1929 and has never been relegated — an accomplishment it shares with only Barcelona and Real Madrid.
With just two points separating them from third-to-last place Villareal, the danger of Bilbao's streak being snapped is suddenly quite real as the bottom three clubs get relegated.
Go deeper